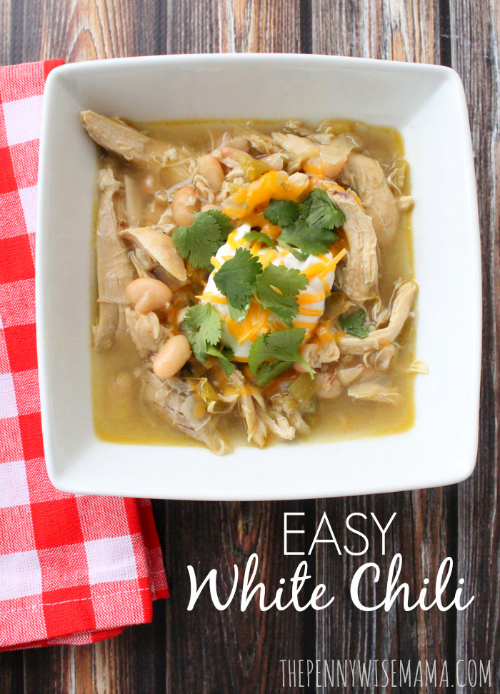 When the weather turns cooler, all I want to do is stay inside and curl up in my fuzzy blanket and enjoy a warm bowl of soup. I have a few favorites that I make over and over again, one of them being Zuppa Toscana, but my all-time favorite soup is White Chicken Chili. Over the past few years, I've tweaked and perfected my recipe and now I finally feel like it's time to share it!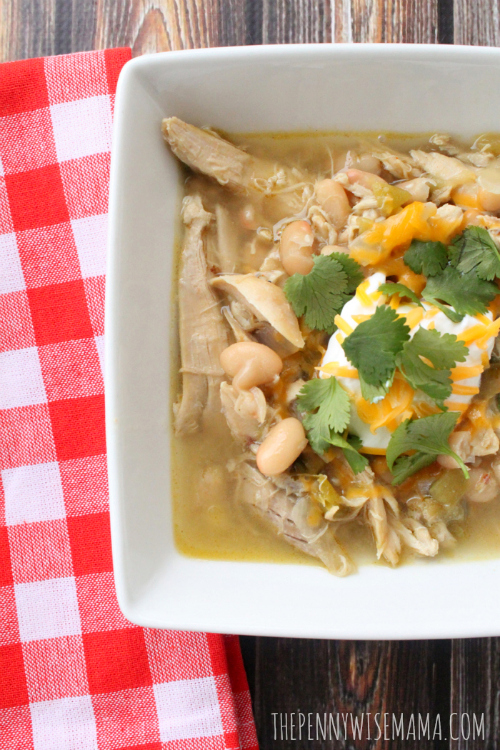 This recipe for White Chili is simple and delicious. My family always begs for more when I make it! The broth is full of flavor and the chicken and beans make it filling. It's mild enough for the kids, but you could always add hot diced green chilies to give it some heat. And unlike many soup recipes, this is one you can make last minute. It only takes about an hour from start to finish if you use a whole chicken that is already cooked. I usually buy a whole roasted chicken from the grocery store to save time and the best part is it gives the soup great flavor.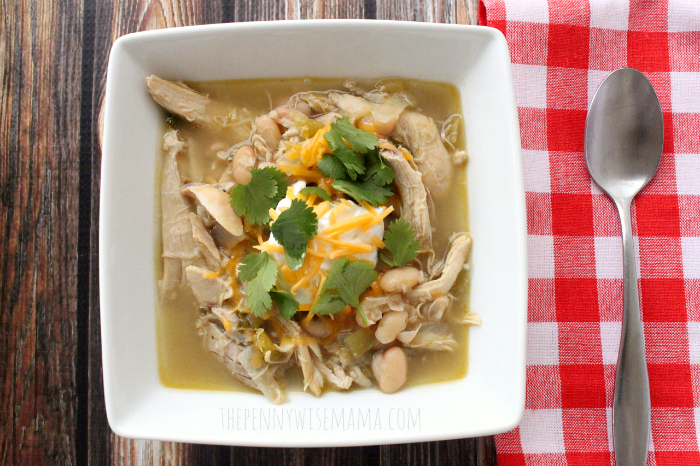 Serve this soup piping hot with a dollop of sour cream (or plain, nonfat greek yogurt), a handful of cheddar cheese and a sprinkle of fresh cilantro. Enjoy with a warm slice of French bread with butter.

Want to save this recipe to Pinterest? It's easy! Simply hover over the photo you want to pin and then click the "Pin it" button in the top left corner to save it to one of your boards.