Laundry…love it or hate it? I'm probably in the minority here, but I honestly love doing it. Well, all of it except putting it away. I leave that for the hubby. There's just something so refreshing and comforting about taking clothes out of the dryer while they are still warm and then folding them. They're all nice and clean and smell amazing!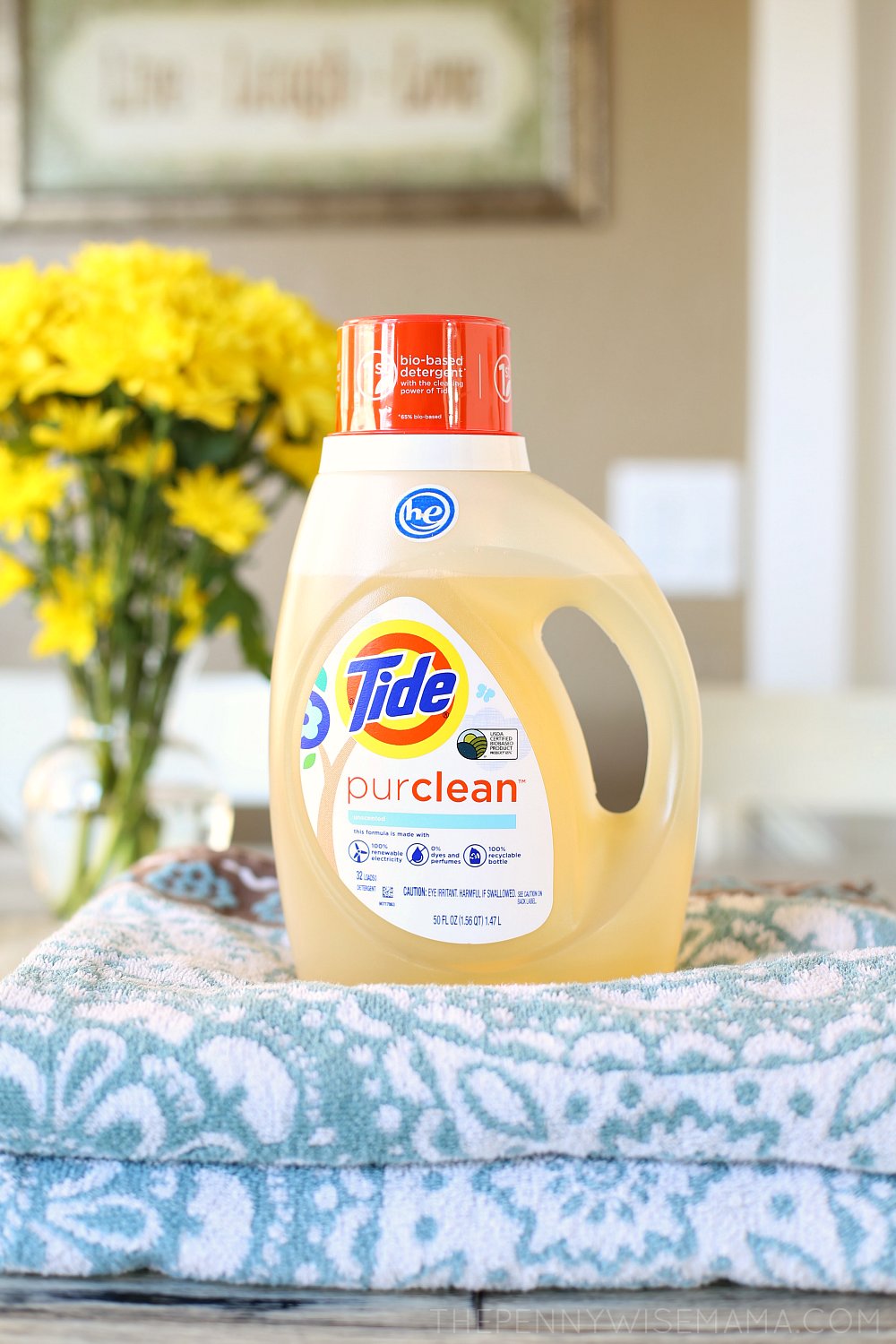 While I love having clean clothes, I don't exactly like the cost of doing laundry or the effect it has on the environment. It can really add up, especially if you have kids (I know mine are always finding a way to get dirty!). I've found some easy ways to help my family save the environment while doing laundry throughout the year and it has made a big difference.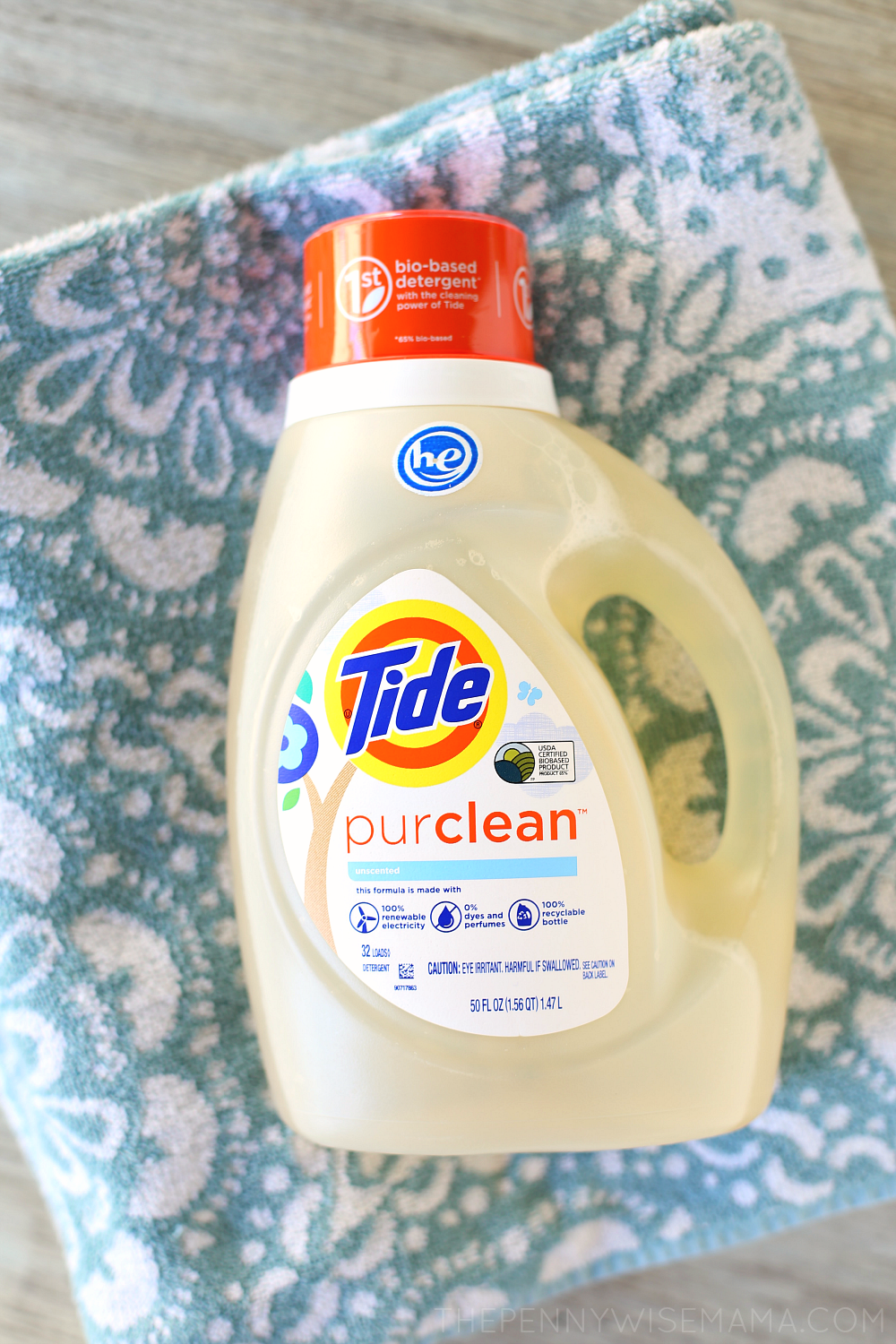 In honor of Earth Day, I've partnered with Tide purclean™ and the World Wildlife Fund to share some of my eco-friendly, money-saving laundry tips and to encourage you to take the #CleanPledge.
5 Eco-Friendly Laundry Tips That Will Save You Money
1.  Wash your clothes in cold water. Warm water has to be heated and therefore costs more to use. Unless your clothes are super dirty, cold water works just fine at getting your clothes clean.
2. Use an energy-saving HE washer. High-efficiency washers get clothes cleaner, use a lot less water, and spin faster than top-loaders with center agitators. That faster spin extracts more water and shortens the amount of time it will take your clothes to dry in the dryer, which ultimately saves you money.
3. Hang your clothes to dry. This saves electricity and your clothes will last longer. I realize this isn't always feasible, especially when the weather is cooler, but take advantage of it when you can.
4. Wear clothes more than once before washing them. Most items need to be washed after one use, but items such as towels, pajamas, and hoodies can be worn more than once before you have to wash them. Following this simple rule could significantly reduce the number of loads you do each week!
5. Use Tide purclean, an eco-friendly laundry detergent. Tide purclean is made with 65% plant-based materials and has the same cleaning power of Tide Original Laundry Detergent. It's made with 100% renewable electricity at a zero manufacturing waste to landfill site and it's certified by the USDA BioPreferred Program. Even the bottle is 100% recyclable. This is awesome for those of us who love the cleaning power of Tide, but want a more eco-friendly option!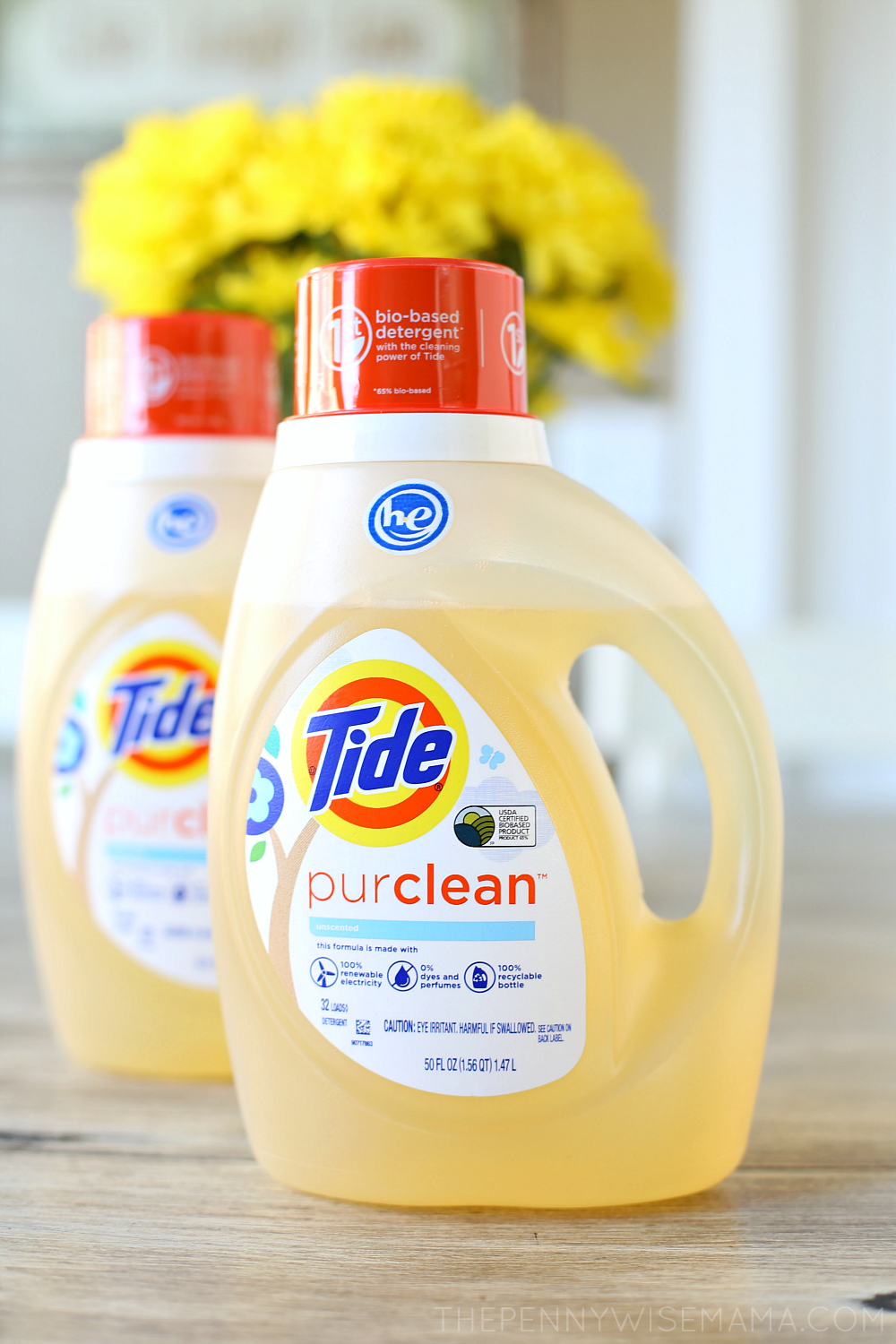 As far as quality and effectiveness, Tide purclean works just as well as regular Tide. I've been using it ever since it was first released almost a year ago and I love it! Our laundry comes out fresh and clean every time with 65% plant-based surfactants and the Honey Lavender scent is amazing!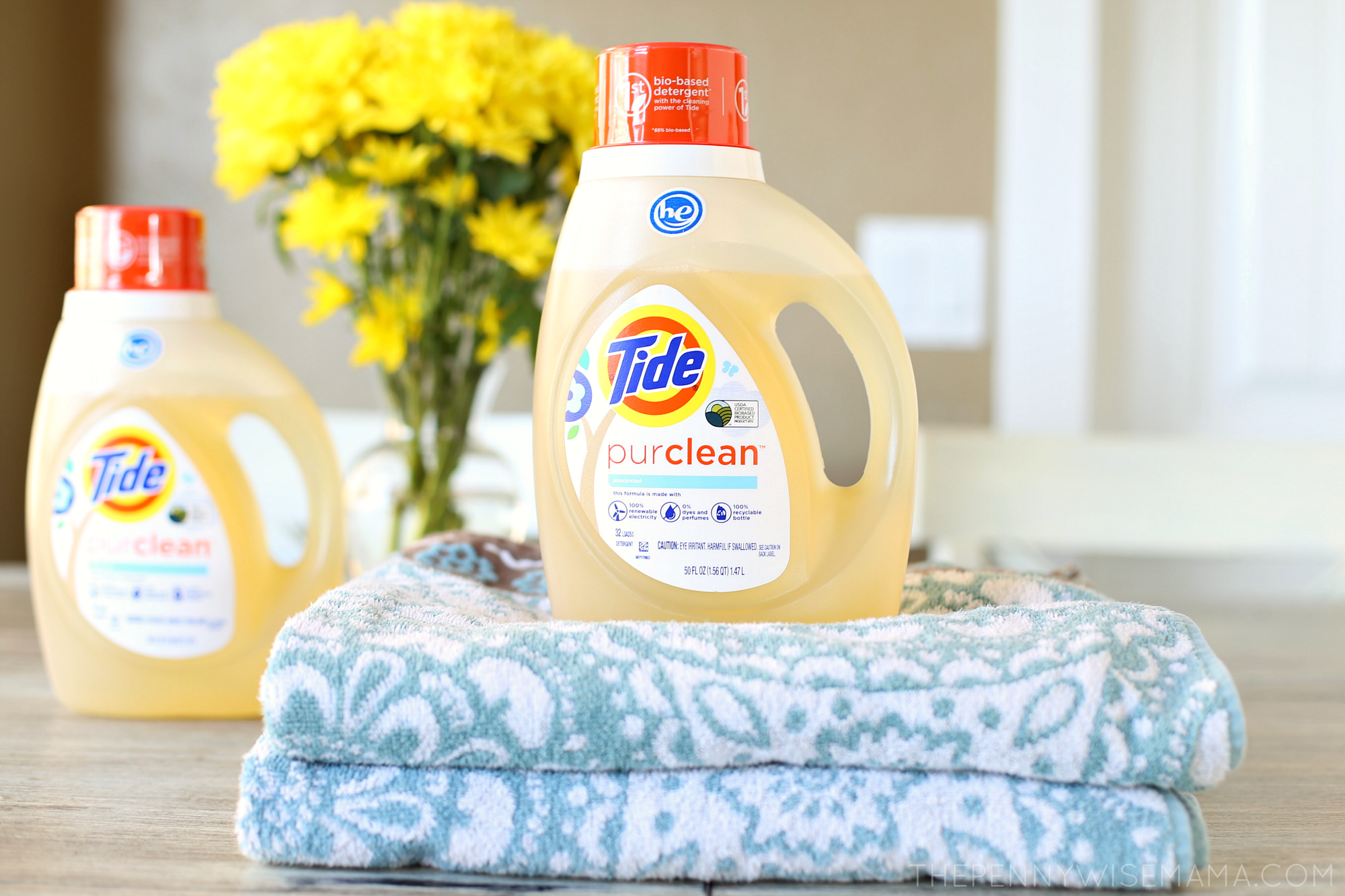 Take the #CleanPledge to Support WWF
Tide purclean and World Wildlife Fund know doing the laundry impacts the environment — yet clean clothes are non-negotiable. There are, however, small changes that can be made to your laundry habits that make a big difference to the environment, without sacrificing the cleaning results.
I encourage you to join me in taking the #CleanPledge:
Wash with cold water
Use an energy-saving HE washer
Take care of clothes to keep them longer
To join, visit Tide.com/CleanPledge or tweet using #CleanPledge. For each pledge received between now and Earth Day, Tide purclean will donate $5 to support WWF's global conservation efforts, up to $250,000!
Have you tried Tide purclean? What are some of your eco-friendly laundry tips?