I participated in an Influencer Activation on behalf of Influence Central for RapidLash. I received product samples to facilitate my review and a promotional item to thank me for my participation.
I've always been envious of women with long, beautiful lashes. From the time I was a baby, mine have always been a little on the shorter side and not very thick. I've tried enhancing them with an eyelash curler and mascara, but have never been that impressed with the results.
I've even gone as far as getting eyelash extensions — a decision I'm still regretting a year later. Sure, they were beautiful while they lasted. But when they fell out, they took my real eyelashes with them, leaving me with a set of thin, frail lashes. I couldn't have been more upset. I never thought my eyelashes would be the same again, so imagine how excited I was to learn about a product that could make my eyelashes beautiful and healthy again.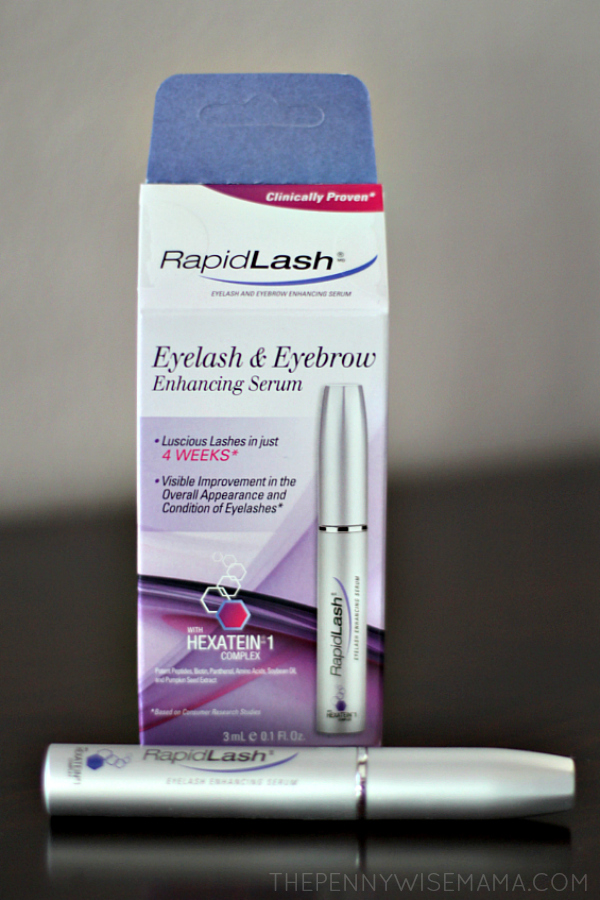 Introducing RapidLash Eyelash and Eyebrow Enhancing Serum
, a clinically-proven, paraben-free formula that helps enhance, condition and strengthen lashes and brows. With ingredients like biotin, pumpkin seed extract, and soybean oil, RapidLash Eyelash Enhancing Serum will make your lashes look longer, fuller, thicker, and more youthful. It is the perfect solution for women who suffer from limp, damaged, dehydrated lashes due to age, stress, medication and environmental factors.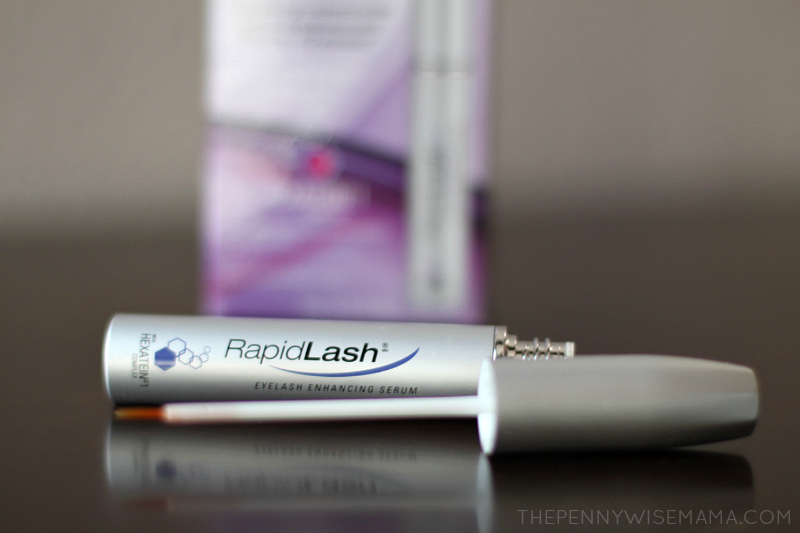 RapidLash
is not a prescription, but a cosmetic, over-the-counter product that has been proven to transform your lashes and brows with enhanced length, shine and sheen. Ideal for both men and women, this product has not been tested on animals, is fragrance-free, ophthalmologist and dermatologist tested and is safe for contact lens wearers. Users can typically see best results in 8 weeks, but consumers have seen results in as little as 4 weeks.
So the question I am sure you are dying to know…Does it work?

My results after using RapidLash for 7 weeks (no mascara was applied in either photo)
I've been using RapidLash on my upper eyelashes for about 7 weeks and I am happy to say that it really does work! My eyelashes are not only longer, fuller and thicker, they feel stronger too. When I put mascara on now, my eyelashes look much longer and fuller than they did before. I would still like to improve my results, so I plan on continuing to use the serum for another month or two. At some point I might try it on my eyebrows as well.

Side View (no mascara applied in either photo)
Applying RapidLash is super easy. You simply use the applicator to swipe the small brush along the base of your upper eyelashes from the inner corner of the eye outwards. You can apply it to your lower eyelashes as well. You just have to be careful not to get it in your eyes.
You also want to make sure that your eyelids are clean and free from any makeup before applying. I normally apply it right before bed, but if I forget, I just apply it in the morning before I put my makeup on. I also want to mention that my skin is normally super sensitive and this product hasn't caused any irritation at all.
I have been so impressed with my results and can't wait to see even more improvement over time. I would highly recommend trying RapidLash
if you have always wanted longer, fuller, thicker eyelashes!
Rapidlash Eyelash and Eyebrow Serum
If you are looking to purchase RapidLash, I have searched around and found that Amazon
has the best price + free shipping!
Have you tried RapidLash?
This post may contain affiliate links. As an Amazon Associate, I earn from qualifying purchases. Read my full disclosure here.