I have received free product courtesy of Nintendo, but all thoughts and opinions are my own.
As a child growing up in the 90s, I have fond memories of playing Super Mario Bros and Mario Kart with my friends. In the summer, we would play all afternoon. My thumbs would be so sore by the end of the day, but it was so much fun! Somewhere along the way, maybe in high school, I was too busy to play any more, so I tucked my Super Nintendo away. Even after all these years (and three kids later), I still have it, along with a handful of games. It was so fun to bring it out of storage and introduce it to my son awhile back. My husband and I had a blast playing Mario Kart with him. It brought back so many memories!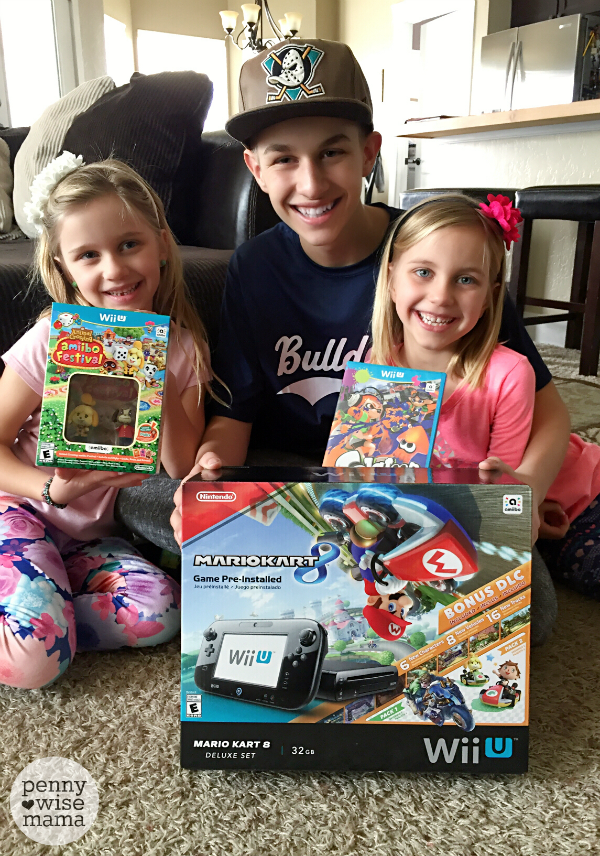 So imagine my excitement when I was invited to be an official Nintendo Blogger — squeee! — which would give my family the opportunity to try out some awesome products, like the Wii U video game console, as well as some fun, new games and then share about them with you. The news couldn't have come at the more perfect time! My twin girls just turned 6, so they are finally old enough to enjoy playing video games and my son is 14, so like most teenagers, he is already a fan. All of three of them were all ecstatic when the surprise package from Nintendo showed up!
Here's what we received:
Wii U 32 GB Mario Kart 8 (Pre-Installed) Deluxe Set — comes with the Mario Kart 8 game pre-installed (no disc needed to play!), plus two packs of Mario Kart 8 bonus DLC. It also comes with a Wii U Game Pad, Game Pad Stylus, Sensor Bar, Wii U Console AC Adapter, Wii U GamePad AC adapter, HDMI cable, Wii U Game Pad Stand, Wii U Game Pad Cradle and the Wii U Console Stand.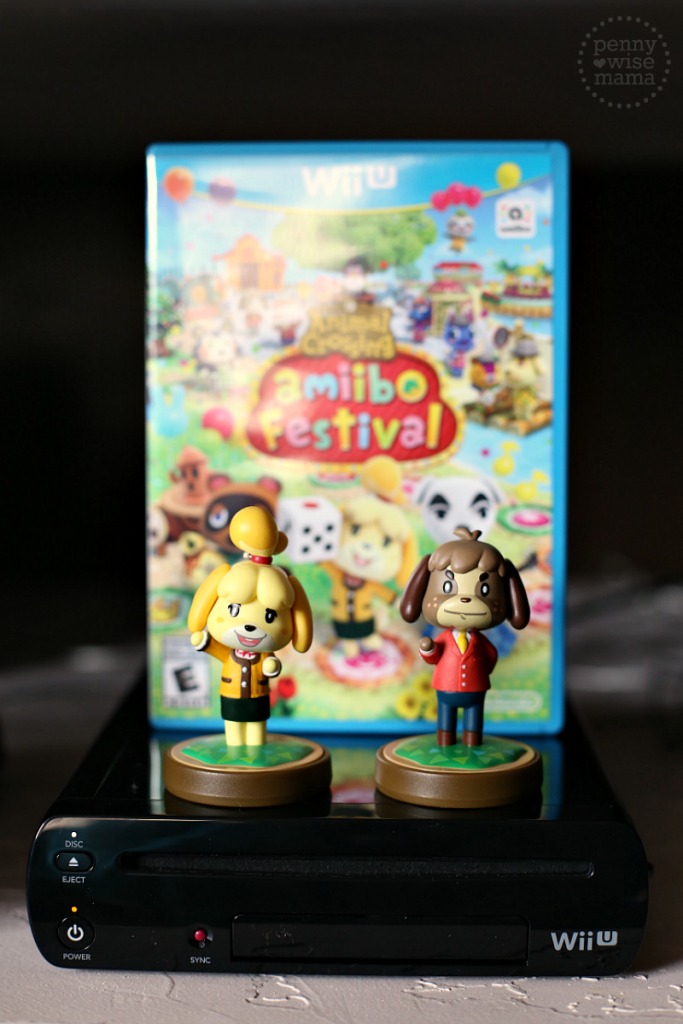 Animal Crossing amiibo Festival — a board game adventure for up to 4 players and is rated E for everyone! Check out dynamic boards themed after the months of the year in the core Animal Crossing series, and enjoy events like Bunny Day and fishing contests. Or try escaping a desert island! And tap Animal Crossing amiibo to bring the party to life. This game has been perfect for my twin girls! It's easy enough for them to play and they love the little amiibo characters that come with the game.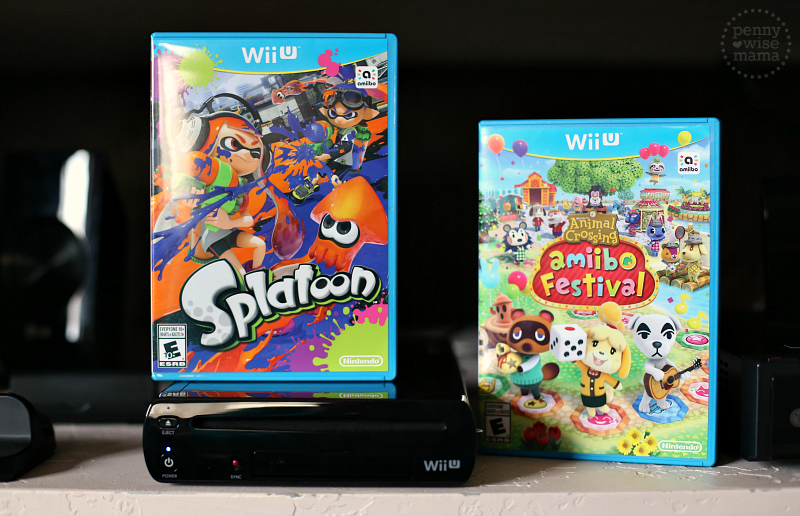 Splatoon — splatter enemies and claim your turf as ink-spraying, squid-like Inklings in Nintendo's ultimate mess-fest! Challenge players online in chaotic 4-on-4 turf wars and unleash squid powers to ink your way to victory. This game is rated E10+ for everyone 10+. My son has had a great time playing this with his cousins. He said it is hard but tons of fun!
Family Fun with the Wii U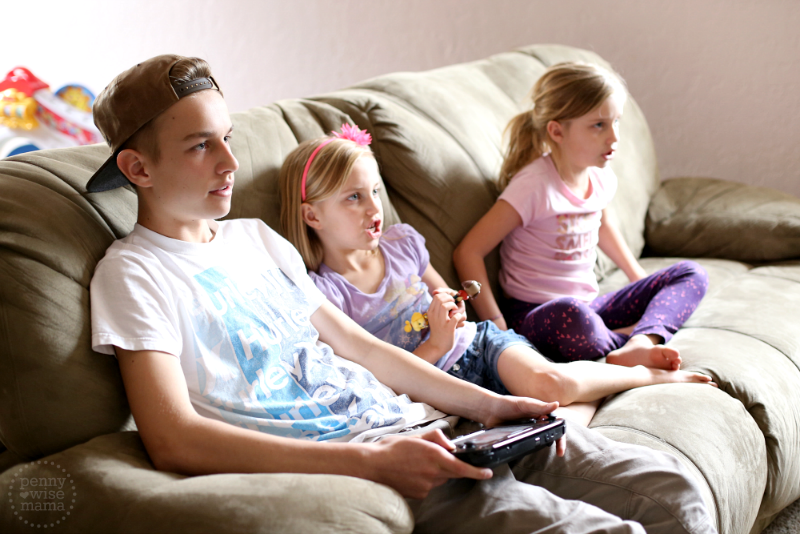 Within just minutes, my son had the Wii U set up and ready to play. The kids had a great time creating their Mii characters, but they were most excited to start playing Mario Kart. And to be honest, my husband and I couldn't wait to play either!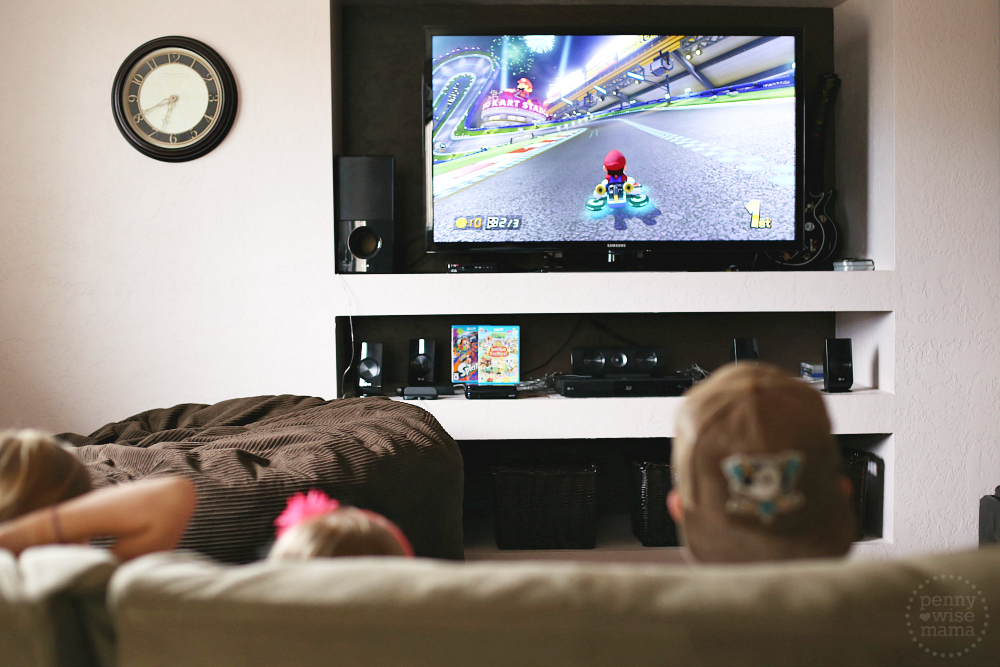 Let's just say that there is a huge difference between the Wii U and the Super Nintendo that my husband and I grew up playing! The colors…the quality of the graphics…the speed…everything is so much better. My kids don't know any different, but my husband and I sure do! We have had so much fun and it has encouraged some healthy competition.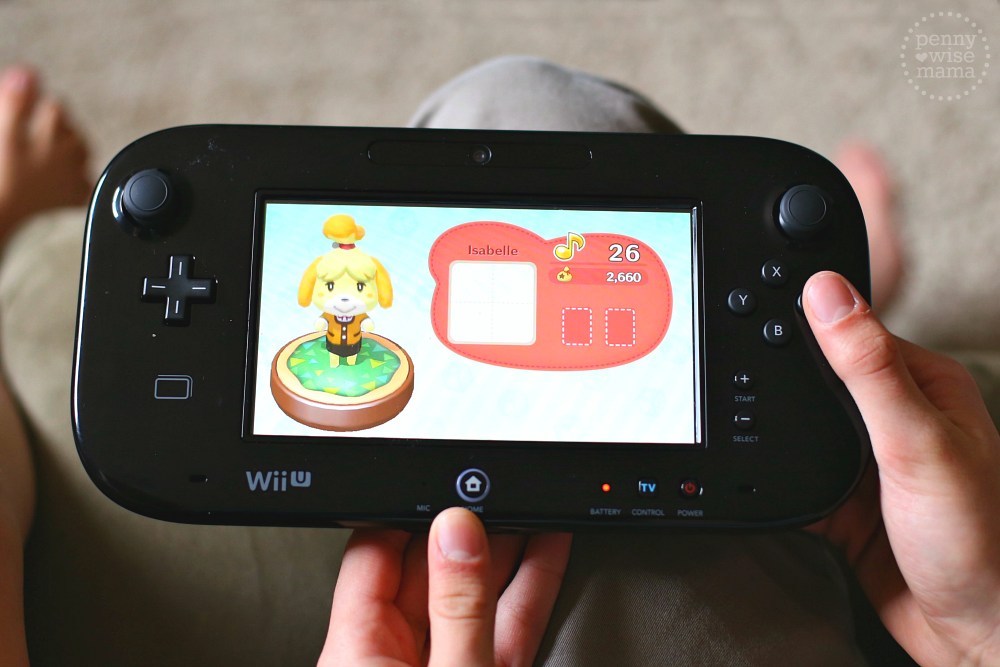 The other thing that is totally different from the previous Nintendo gaming systems is the Wii U Game Pad (controller). It is much larger than the older-style Nintendo controllers (comparable to a small tablet), but it is still easy to use and overall is much more versatile and interactive. You can use it to not only control the game, but also your TV. The best part is it is rechargeable (yay, no batteries!) — simply place it on the Game Pad Cradle to charge it back up after using it.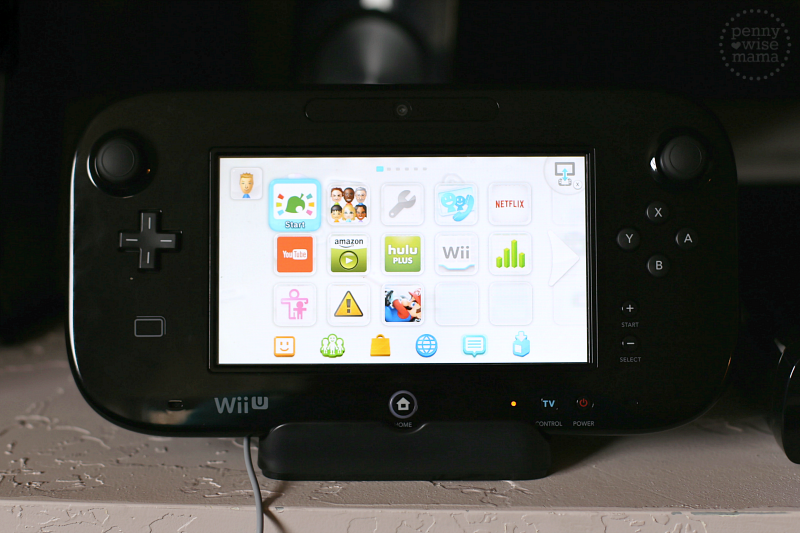 Another great feature of the Wii U system is you can use it to browse the Internet and watch videos on Netflix, Amazon Prime, Hulu Plus and YouTube. You can even find both new and classic games on the Nintendo eShop, so you always have something to play!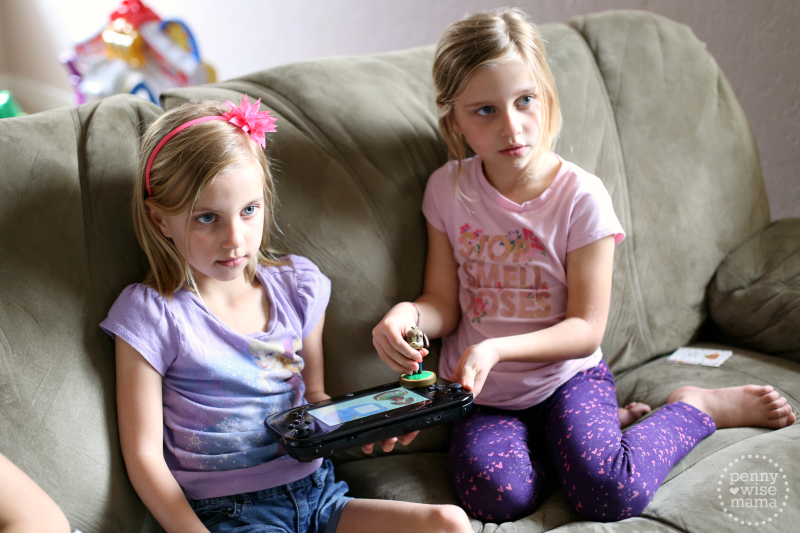 My family has been having so much with the Wii U. It was awesome awhile back when we had a snow day and I'm sure it will provide hours of fun in the summer. I am looking forward to all of the fun memories we will have playing it together as a family!
You can purchase the Nintendo Wii U and games on Amazon.com or other retailers like Target, Walmart and Best Buy. And you can discover more exciting Nintendo products by visiting Nintendo.com.
What do you like best about the Wii U? Which game is your favorite?