Looking for a smartwatch that will track your health and fitness goals, while looking stylish at the same time? Look no further than the Fossil Gen 4 Venture HR Smartwatch! I partnered with Best Buy to bring you this post.
I remember how excited I was to get my first "smartwatch" about five years ago. It didn't do a whole lot, other than tell time and track my steps. It looked very much like a fitness watch, so I didn't wear it all the time, which kind of defeated the purpose of using it to track my daily activity.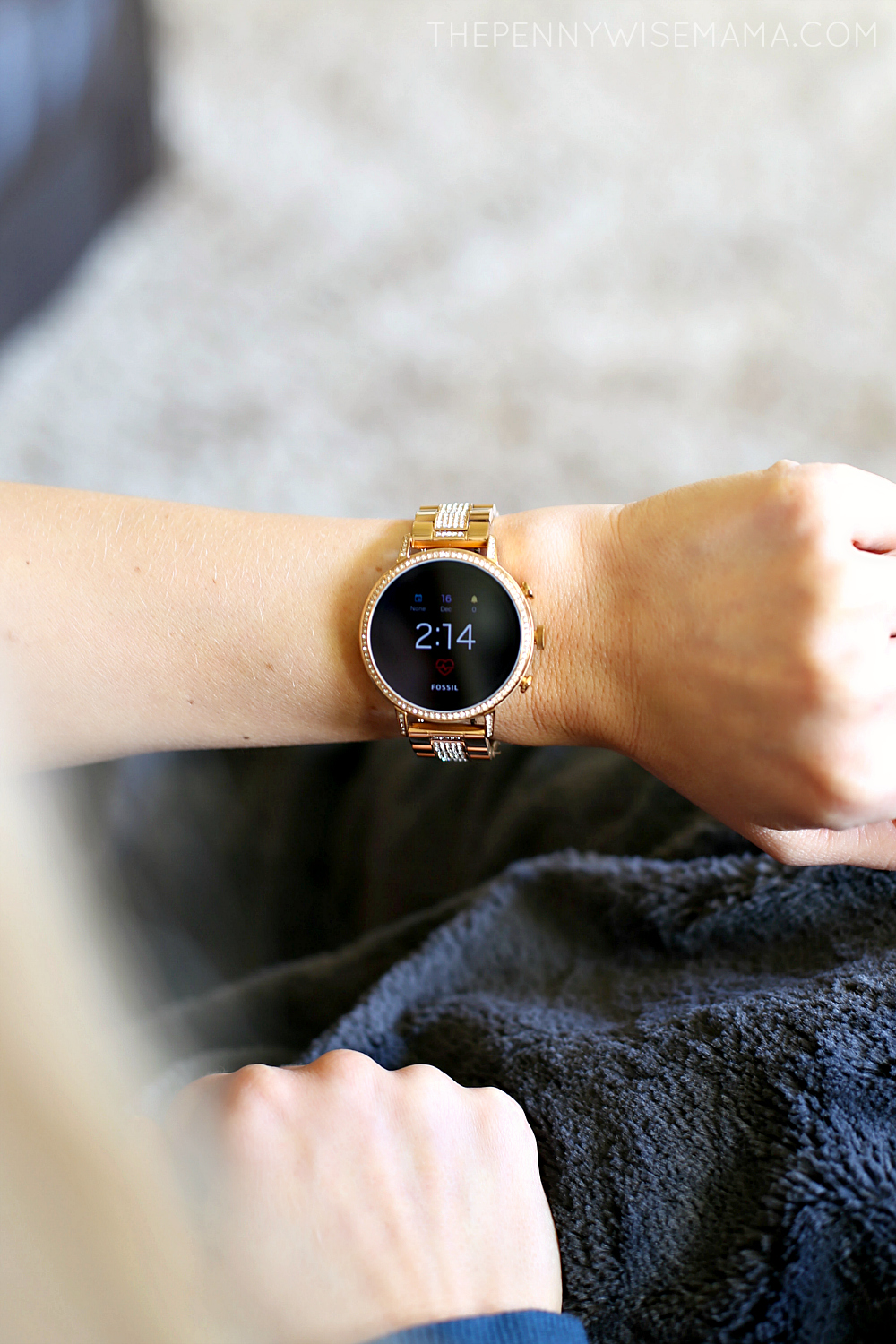 As technology has improved over the past couple of years, I've added several more smartwatches to my collection. While each one has become more functional and versatile for everyday wear, I've always wished that there were more stylish smartwatch options — ones that you could dress up or dress down, depending on the day.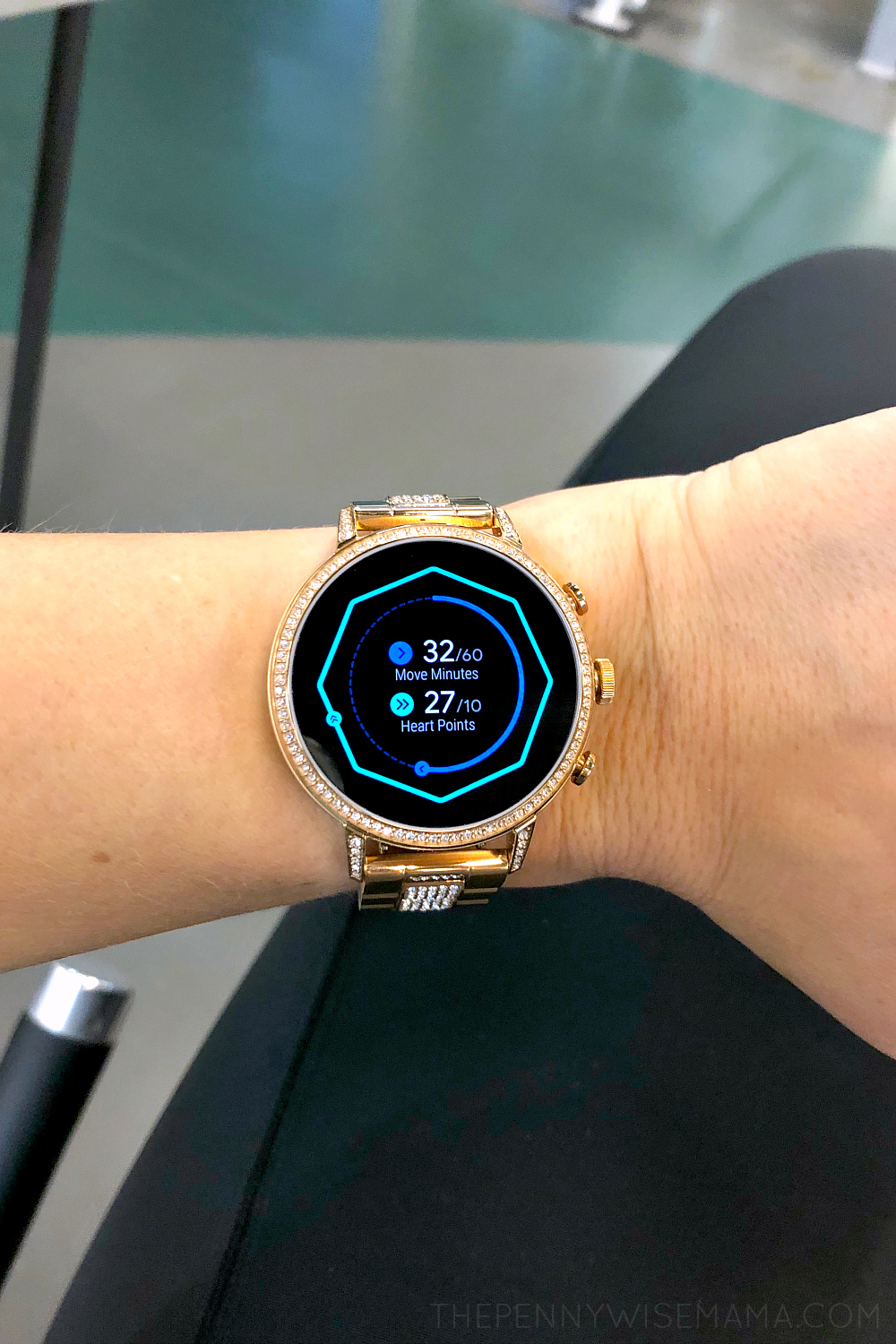 The Fossil Gen 4 Venture HR 40mm is exactly what I've been wishing for! Not only does it have a ton of smartwatch features, but it is also stylish and elegant. The rose gold with sparkly stone accents is absolutely gorgeous and the stainless steel is strong and durable. I've been trying mine out for about a week now, and so far, I'm loving it!
Features of the Fossil Gen 4 Venture HR
The Fossil Gen 4 Venture HR is a beautiful, high-quality smartwatch that offers so many great features. Compatible with iPhone and Android, it syncs with your smartphone via Bluetooth for easy data collection.
Track Your Health & Fitness Goals
The Gen 4 Venture HR makes it easier to be healthy with the Google Fit app's two new activity trackers — Heart Points and Move Minutes — which were designed in collaboration with the American Heart Association and the World Health Organization. You can record information about exercise sessions, monitor heart rate and location, and play stored music on your runs. It's even water-resistant (up to 164 feet), so you can wear it to track your swimming workouts.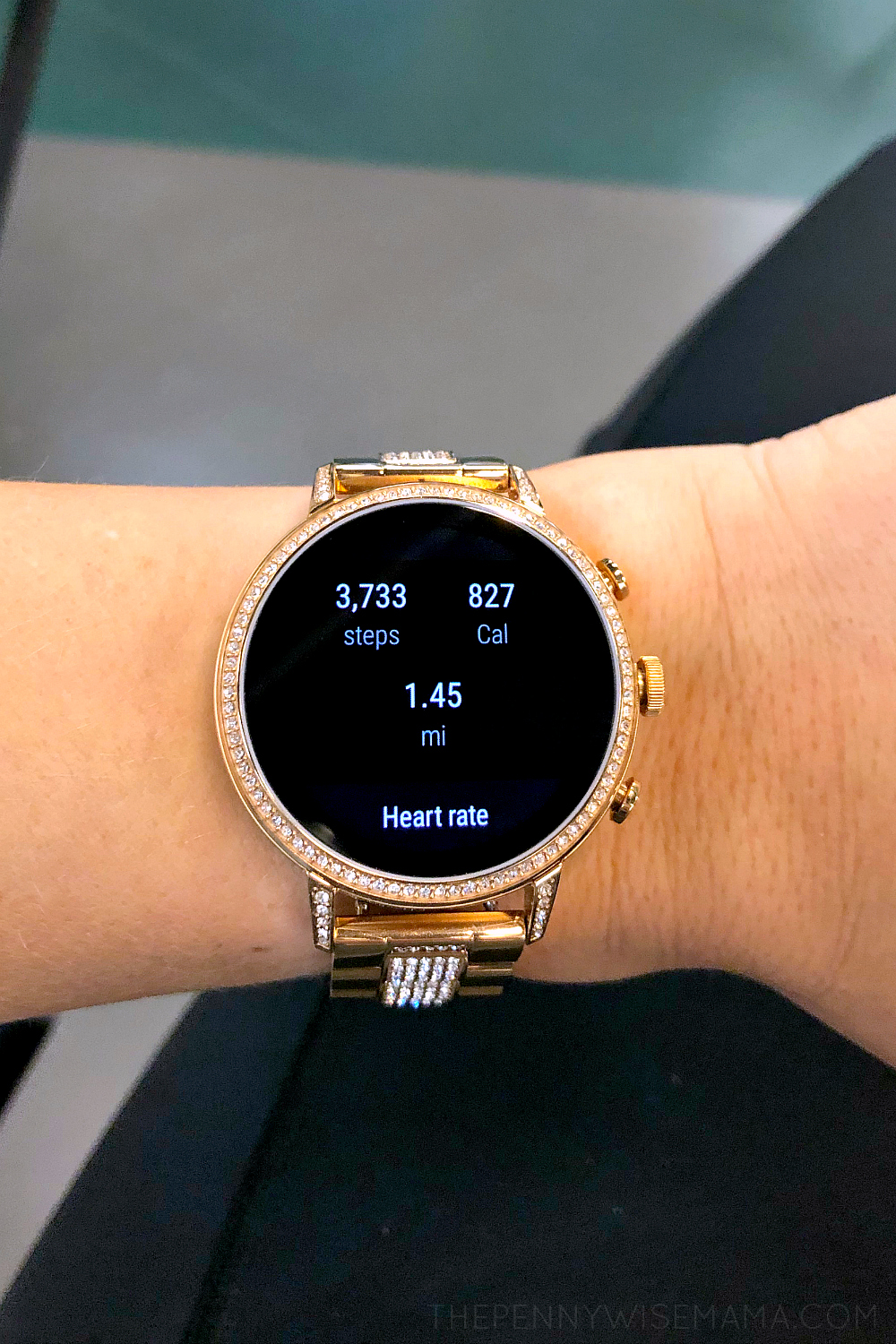 I have been using the watch to track my cardio and strength training workouts and it does a great job of accurately tracking heart rate, distance, calories burned, and steps taken/floors climbed. I love that it also tracks my exercises and reps and gives me timed rest periods.
Keep Up with Day-to-Day Happenings
You can set up the Gen 4 Venture HR to receive calendar and email notifications, as well as SMS and social network notifications. You can customize it to only allow notifications for certain apps, and you can also put it on vibrate mode or silent mode if you don't want to be bothered for a period of time.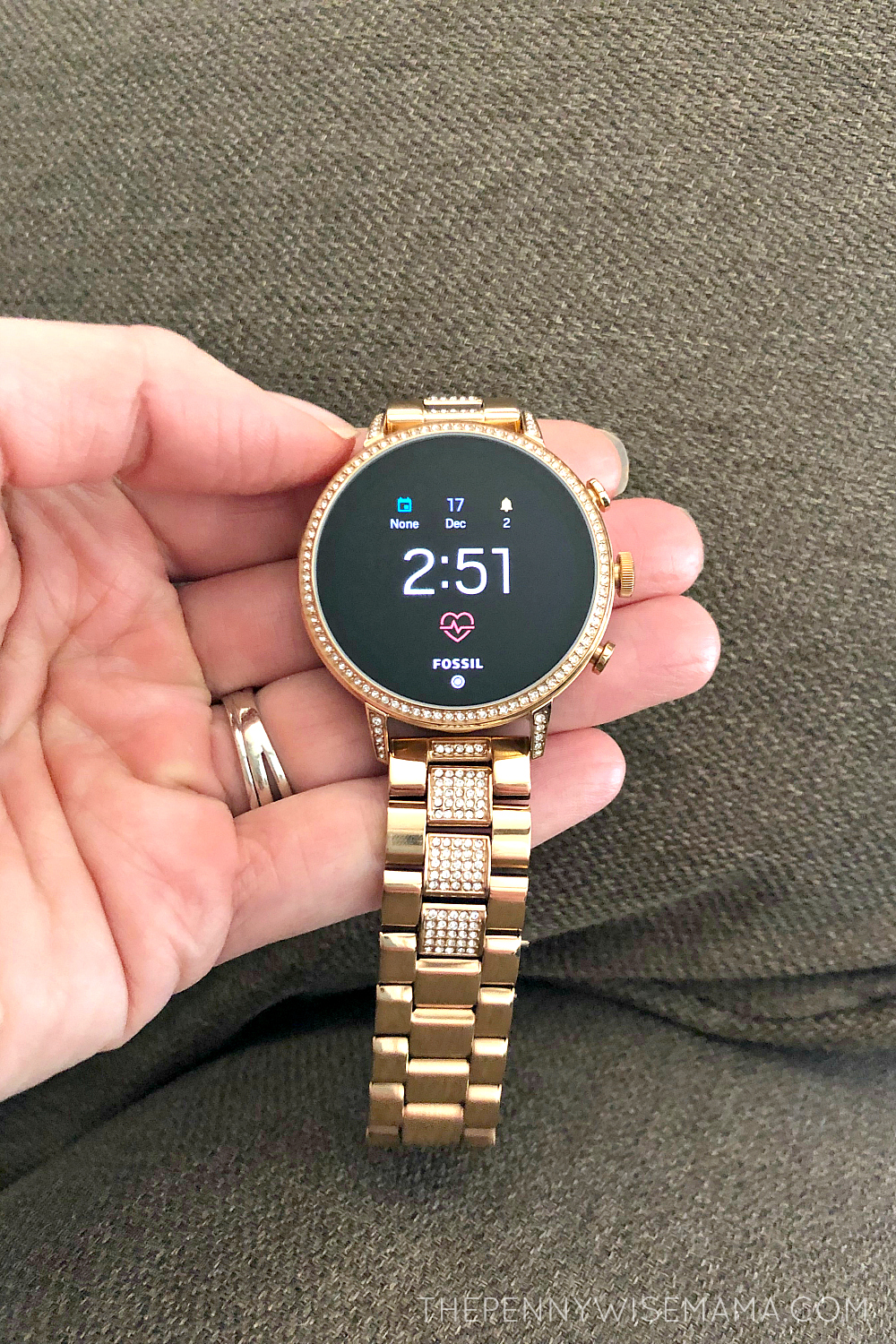 Pay for Purchases with Google Pay
With quick access to Google Pay, you can easily pay with a wave at almost any place that accepts credit cards.
Show off Your Personality with Customizable Dial
You can easily switch between different watch faces to customize your dial. From cute to sporty to elegant, you can switch it up depending on the occasion.
Battery Life
Like a smartphone, this smartwatch will need to be charged every day. It comes with a wireless charging dock that you can plug into any USB port. I have gotten in the habit of taking mine off when I go to bed and charging it while I sleep.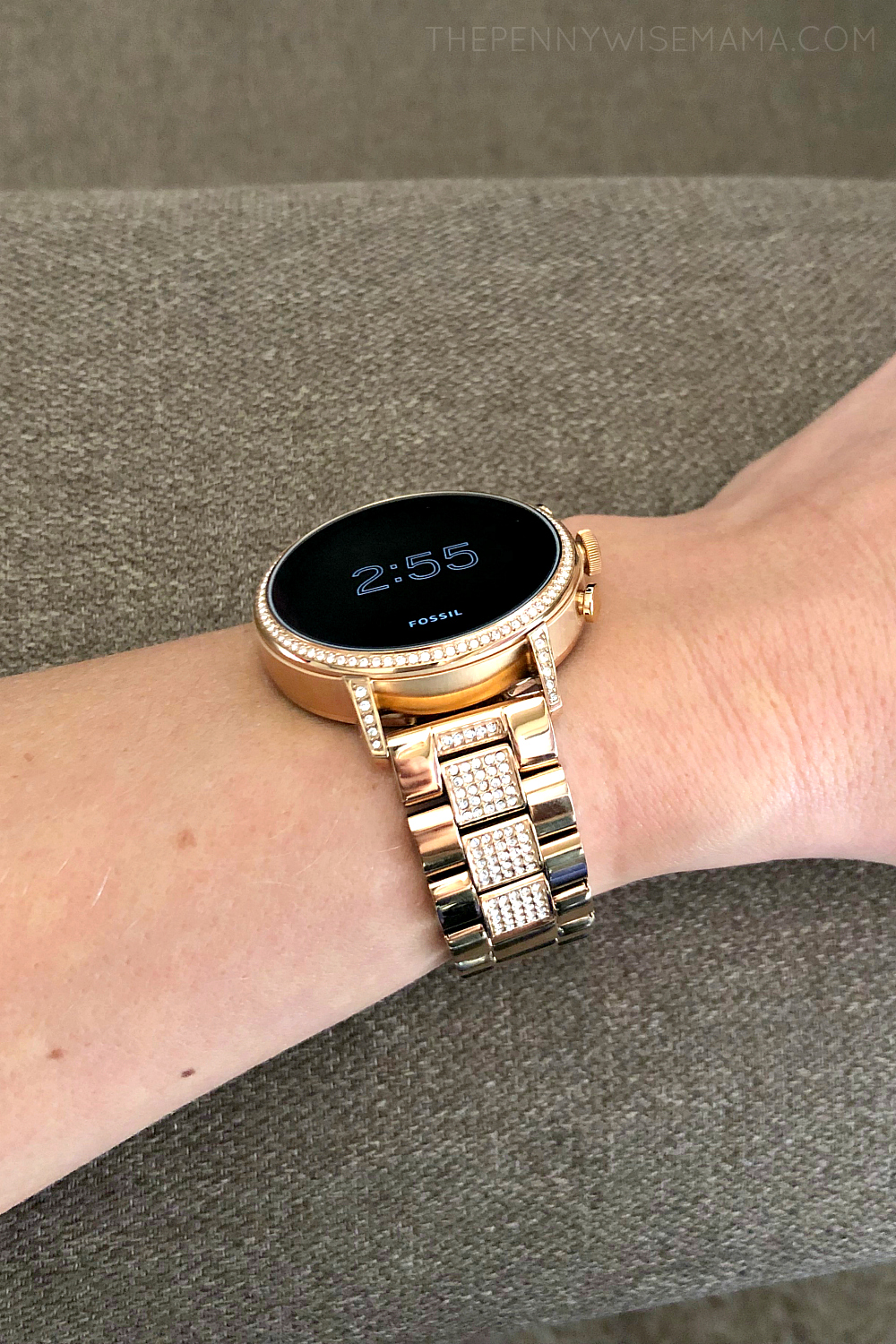 Fossil has done a great job of combining fashion and function with the Gen 4 Venture HR Smartwatch. Buy one for yourself or for a gift, and start the new year off on the right track!
You can learn more and purchase the Fossil Gen 4 Venture HR Smartwatch at Best Buy!