Wondering what to do with all that leftover ham from Easter? Make this Grilled Cheese with Mayo, Ham, and Pepper Jack Cheese Sandwich! Made with mayo instead of butter, it's perfectly crispy, super cheesy, and oh-so-delicious! This post is sponsored by Mirum. Opinions are 100% my own.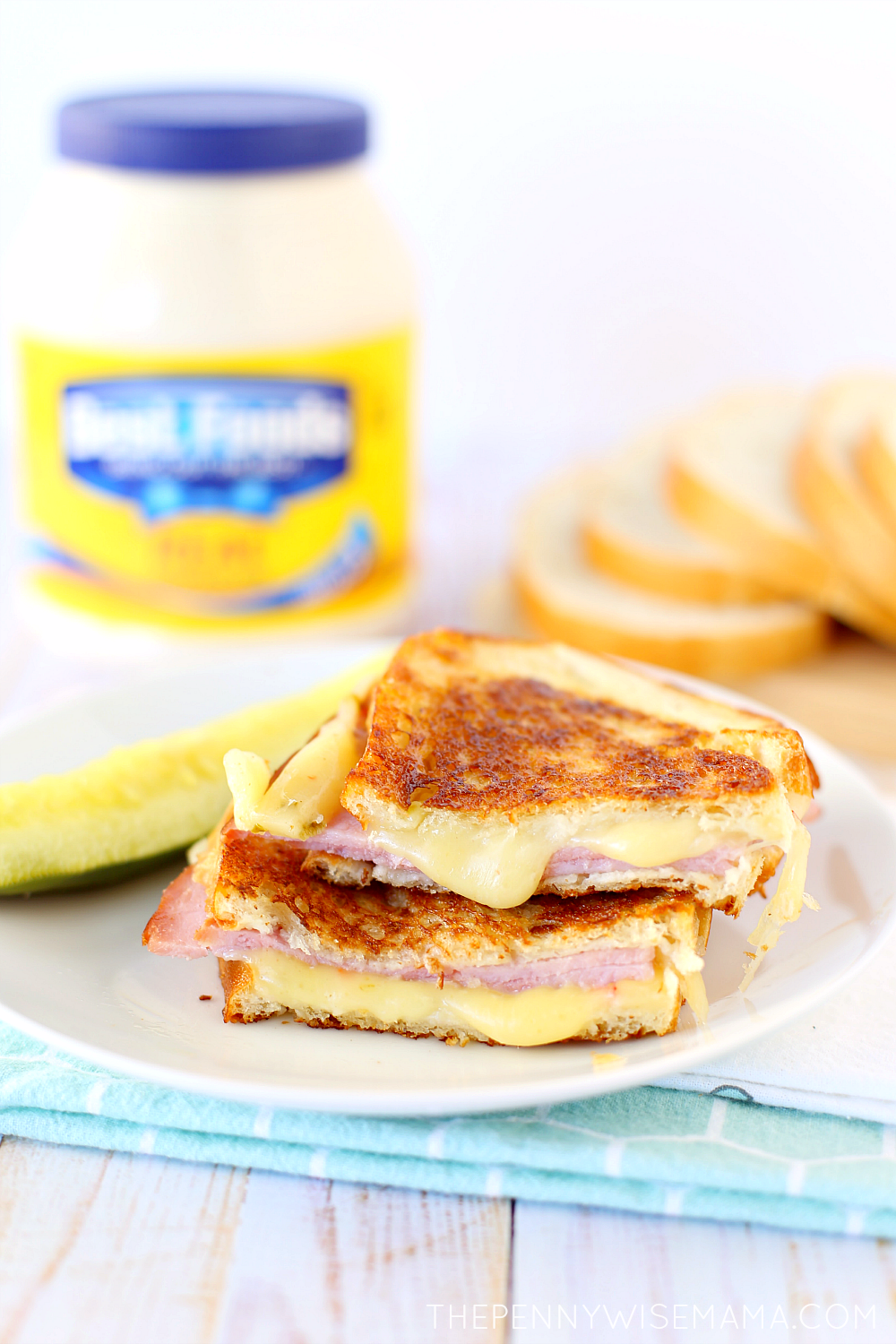 Besides spending the day with family, my favorite part about Easter is all the delicious food we get to eat. Every year we have a spiral ham, cheesy potatoes, mixed greens, and plenty of yummy desserts. It makes my little foodie heart happy! The best part is we always have tons of leftovers, which means grilled ham and cheese sandwiches are on the menu!
This past weekend I went shopping at my local King Soopers (Kroger) to pick up everything we needed for our Easter dinner. I made sure to also grab some cheese slices and Best Foods Mayonnaise to make our Grilled Ham and Cheese Sandwiches.
Making grilled ham and cheese is super easy, but to make it even better, you'll definitely want to make sure that you use quality ingredients like thick cut ham, real cheese, and real mayonnaise.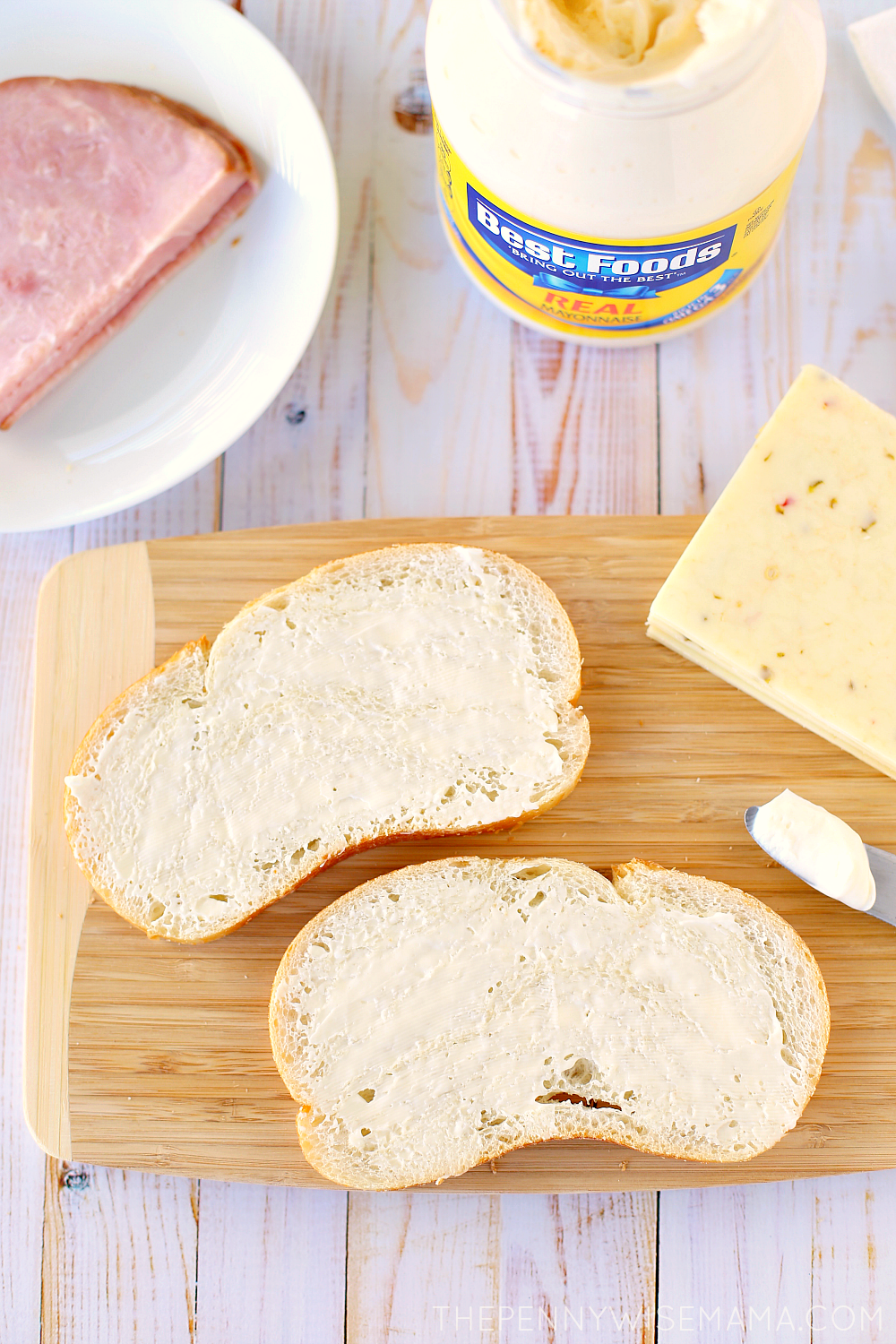 Up until recently, I never thought to use anything other than butter to make grilled cheese. Then I discovered that using mayo on the outside pieces of bread instead of butter makes your sandwich turn out perfectly crispy and even more delicious!
To make your own grilled ham and cheese sandwich with mayo, all you need is your favorite kind of bread (I like using leftover French bread), ham slices, cheese slices, and Best Foods or Hellmann's mayo. I love the flavor of pepper jack cheese, but you can use any kind of cheese you like!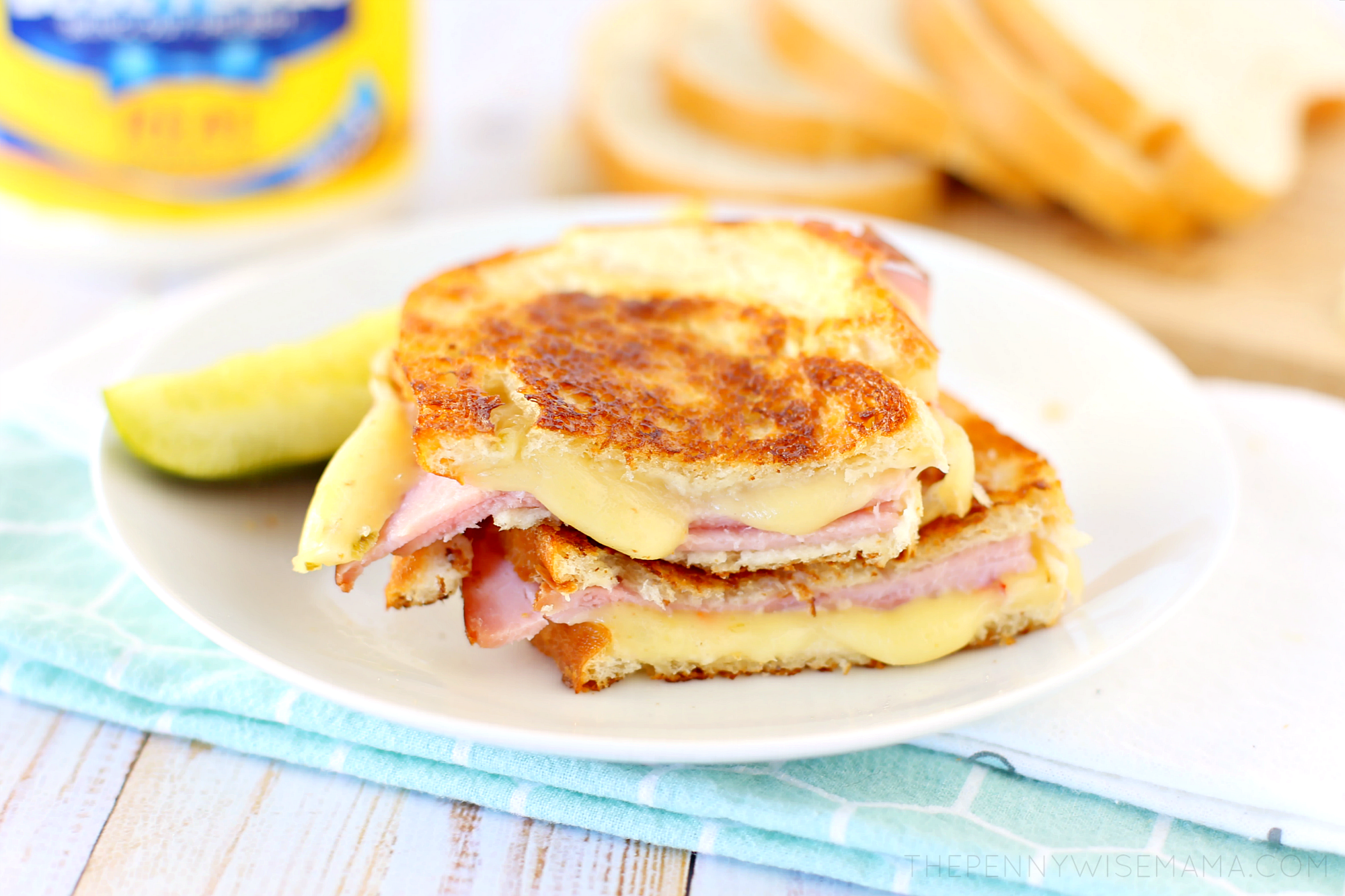 Simply spread one slice of bread with mayo and then place bread mayo-side-down into a pan over medium heat. Add 1-2 slices of ham and 1-2 slices of cheese, depending on how big you want your sandwich to be. Then spread the other slice of bread with mayo and place mayo-side-up on top.
Cook until lightly browned on one side and then flip over and cook until cheese is melted. Make sure you don't leave it on the heat too long or your bread will burn!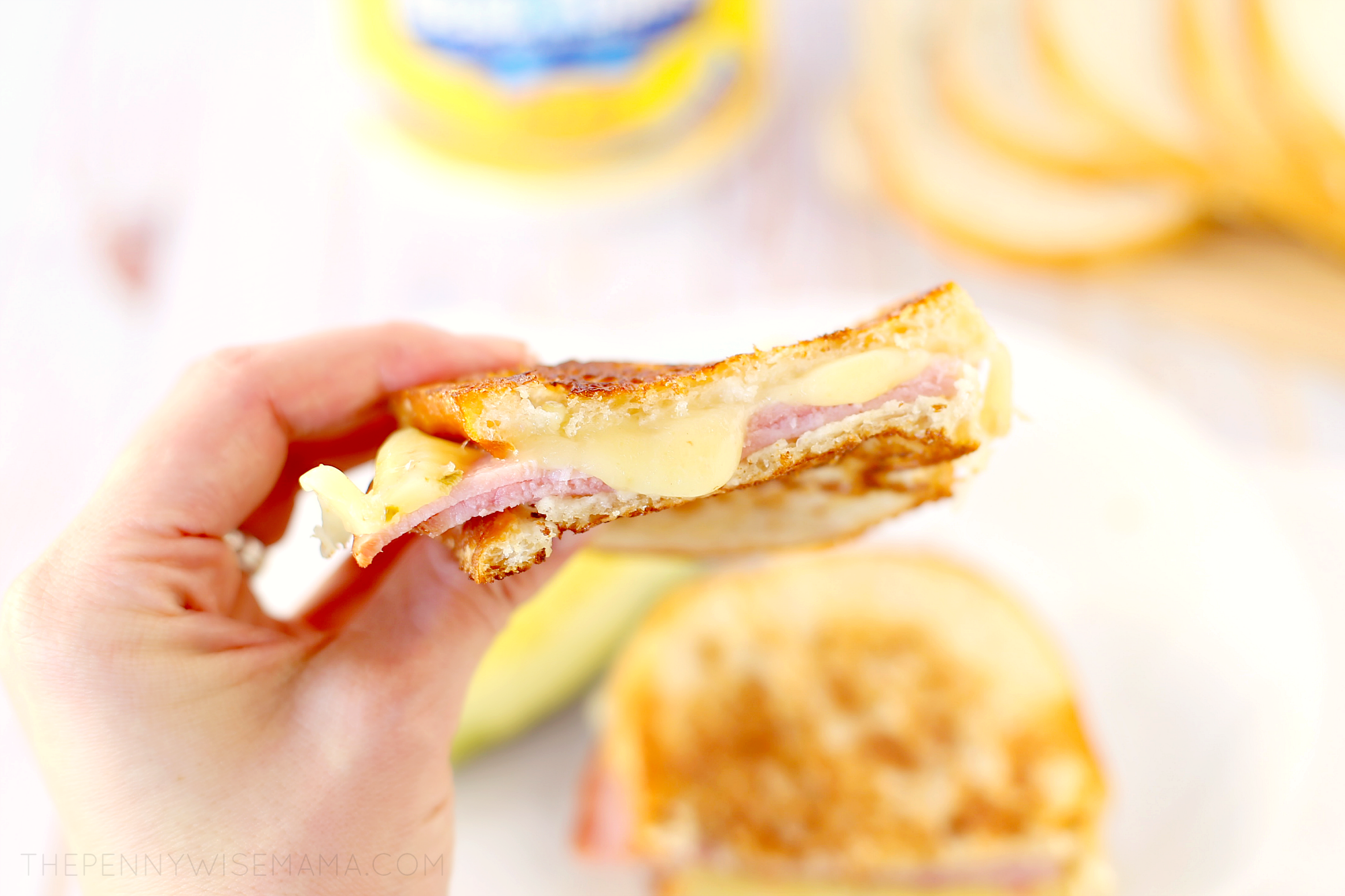 Call it a sandwich or a "strangewich", either way this sandwich is delicious! It pairs great with a dill pickle, potato chips, fruit, or any other Easter leftovers you might have!
You can find Best Foods Mayonnaise and Hellmann's Mayonnaise at your local King Soopers. Click here to load a coupon to your loyalty card to save on your purchase!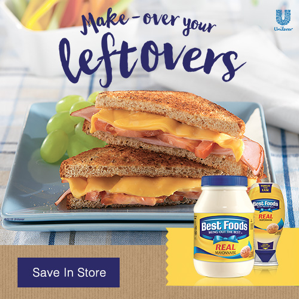 I encourage you to get creative and make your own "Strangewich" using your Easter leftovers! What would you put inside your sandwich?
Hover over the image below to pin this recipe for later!