As a busy mom of three, I don't have a lot of time to spend in the kitchen. I love to cook but most nights I find myself resorting to whatever is easiest. Sometimes that means takeout or pizza. That's fine every now and then but I prefer to serve my family healthy meals. The only problem is healthy doesn't always mean easy. I'm always looking for new healthy meal ideas that I can whip up in 30 minutes or less, so I was excited to learn about Modern Table Meals.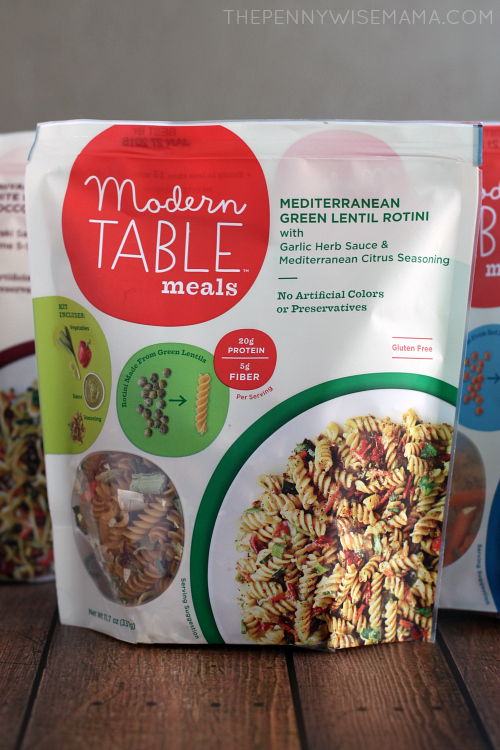 Modern Table is a new brand of pasta meal kits that are healthy, yummy, and easy to make! The bean-based pasta kits are non-GMO, gluten-free (except for the Teriyaki) and full of protein and fiber. Each meal kit comes in a bag complete with bean pasta, sauce, seasoning and vegetables and is ready in 15 minutes or less!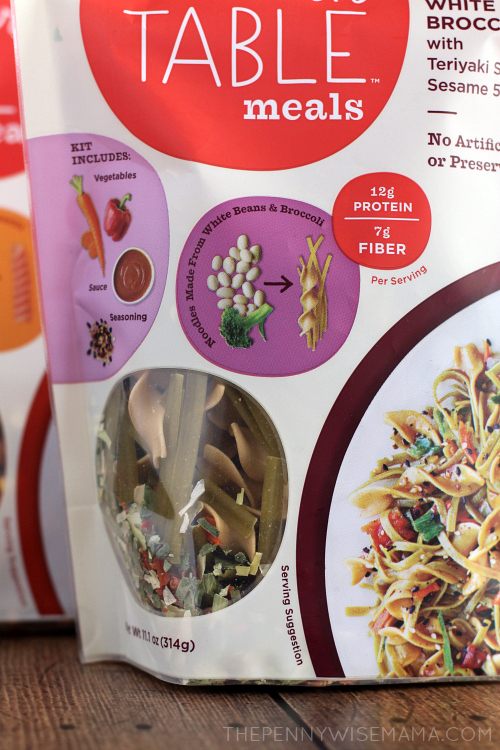 There are four different pasta kits to choose from — Italian Red Lentil Penne, Mediterranean Green Lentil Rotini, Teriyaki White Bean & Broccoli Noodles and Southwest Red Lentil Rotini. The nice thing is everything you need for the meal is included in the package. You can add fresh vegetables and/or meat if you'd like, but the pasta itself is considered a complete meal.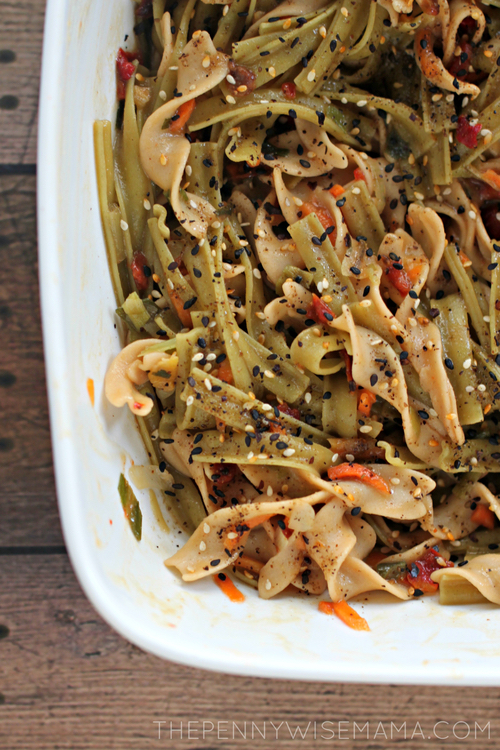 We had a chance to try out each of the pasta meals and not only were they incredibly easy to make, they were delicious! The kids love anything with pasta, so I wasn't surprised when they gobbled them down and asked for seconds. I wasn't sure how I would like the noodles since they are made out of beans, but they were actually pretty good. They do taste different than regular pasta noodles, which takes some getting used to. The great thing is they are packed full of protein so you stay fuller longer.
I love that Modern Table combines healthy and easy so that I don't have to compromise. Even when I'm busy and have little time to cook, it's nice to know that I can still bring healthy, exciting and tasty meals to the table.
You can purchase Modern Table Meals directly from the Modern Table website or from a local store near you.
I partnered with Modern Table to bring you this post. All opinions are my own.