Having seasonal allergies is no fun, especially when combined with the dry Colorado air. For at least half of the year, we have to deal with sneezing, itchy eyes, runny noses and dry skin. Besides taking allergy medication and applying lots of lotion, I've found that humidifying and purifying the air in our home helps immensely. We've tried a number of different humidifiers, air purifiers, and special furnace filters to help alleviate our symptoms, and none of them have worked as well as our new Venta Airwasher.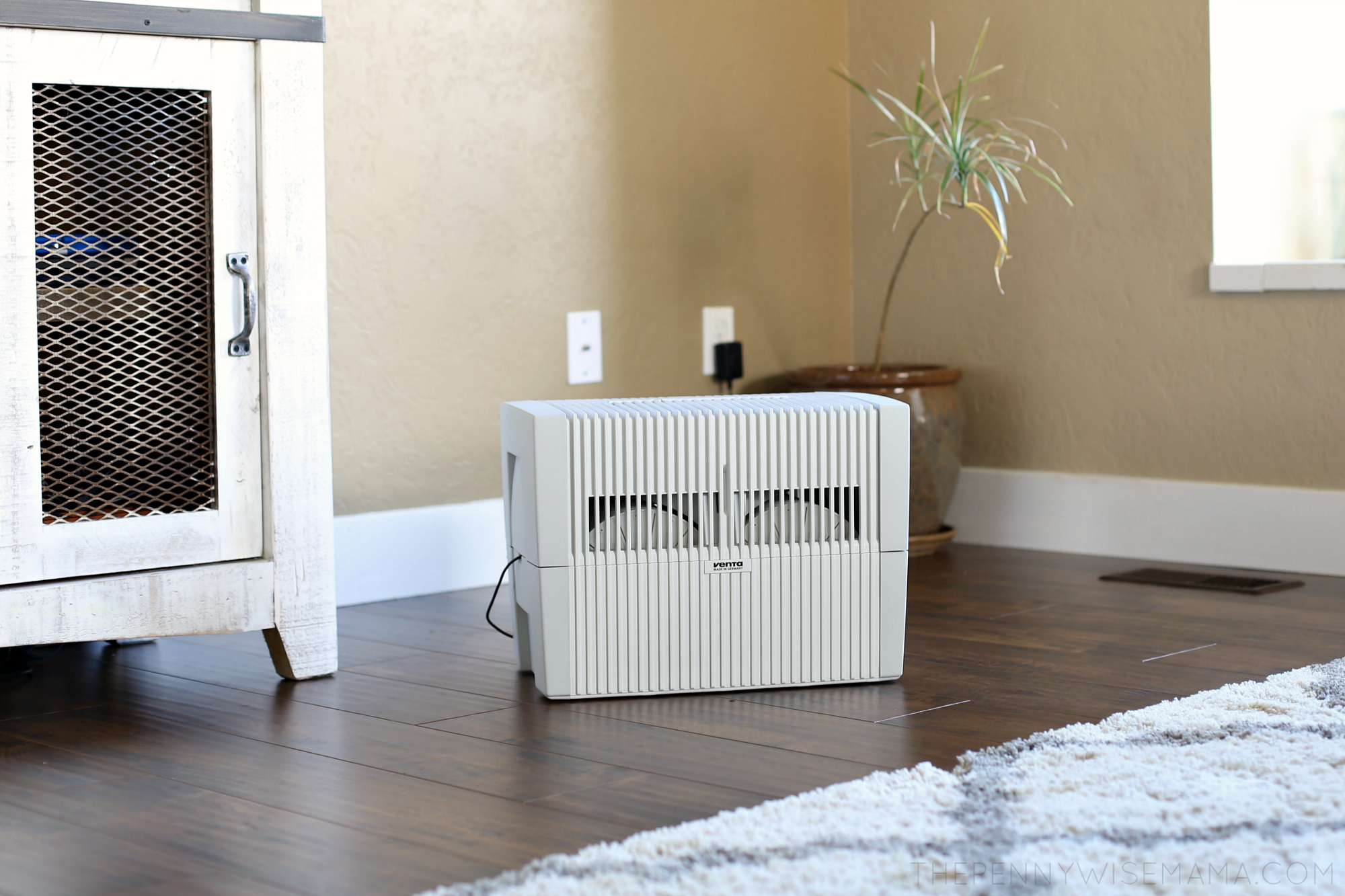 The Venta Airwasher is the most powerful 2-in-1 humidifier and purifier on the market today. Using only water and the finest German engineering, it literally washes the air in your home. It's designed to work in harmony with your heating and cooling units to properly rehydrate and wash your air, removing dust, allergens and bacteria. The best part is there are no filters to replace!
Benefits of the Venta Airwasher
Washes the air in your home or office
Removes dust, allergens and bacteria from the air – great for allergies and cold & flu season
Moistens the air – great for dry environments and cold & flu season
No filters required
Easy to use, fill and clean
Quiet, 24-hours-a-day operation
You can add Venta's 100% natural, essential oils to it for aromatherapy purposes
Hygienic, long-lasting, low-maintenance and eco-friendly
Backed by a 10-YEAR WARRANTY
Another key benefit is you don't have to worry about overhumidification. The revolutionary cold evaporation humidification method ensures that the Airwasher will never overhumidify your home. Unlike other humidifiers, the Airwasher does not force moisture into the air as other humidifiers do. When your room air is perfectly hydrated, it will simply stop taking moisture, and your unit will continue its purification of your environment. The humidification stops but the purification continues. This makes the Airwasher ideal to run 24-hours-a-day, 365-days-a-year.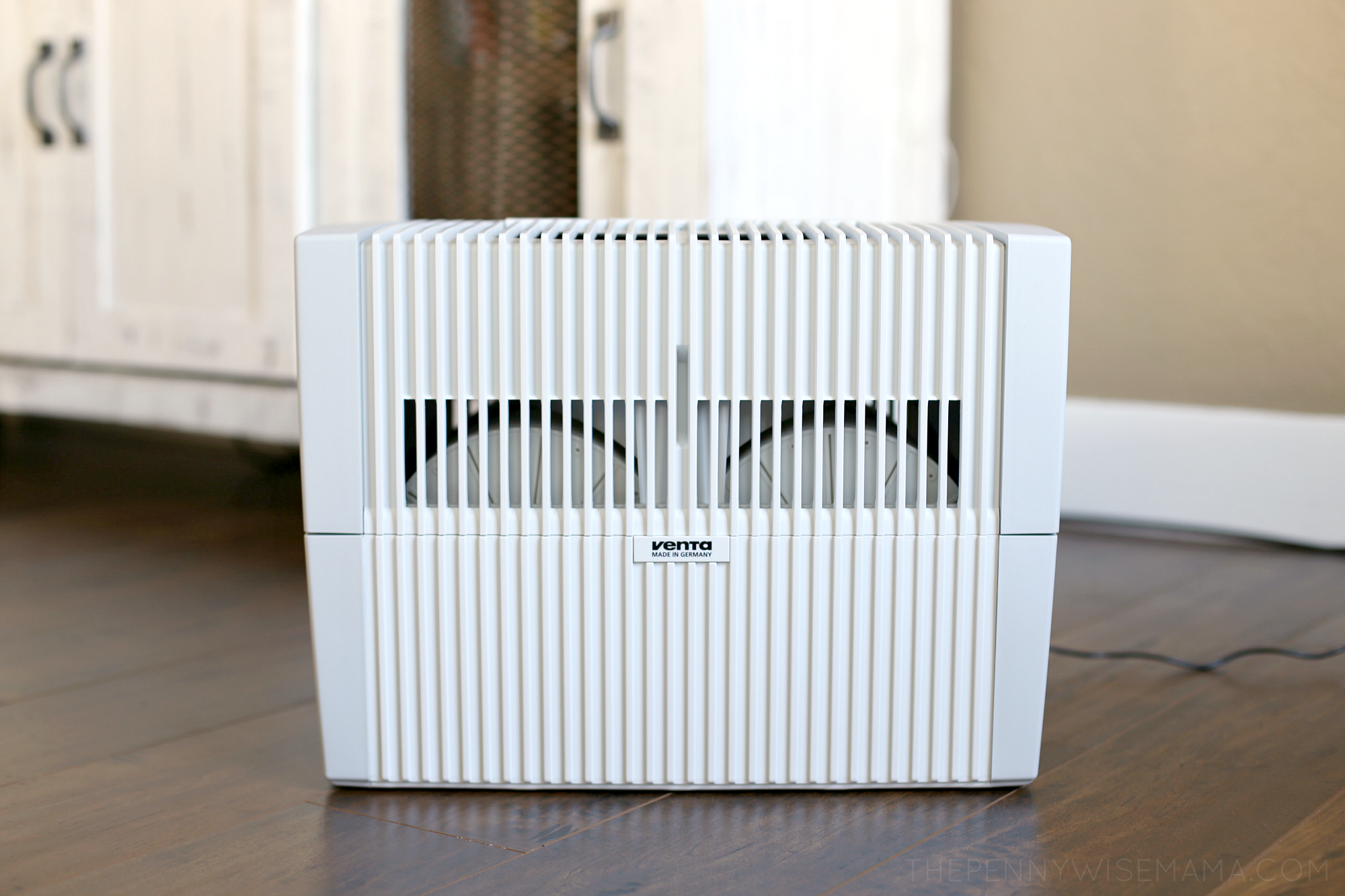 When I first heard about the Airwasher, I was instantly intrigued. What could be better than a 2-in-1 humidifier and purifier?! I've always had to buy the two separately, so this seemed genius. When Venta offered to send me the Airwasher LW45 to try out and review, I couldn't wait to put it to the test!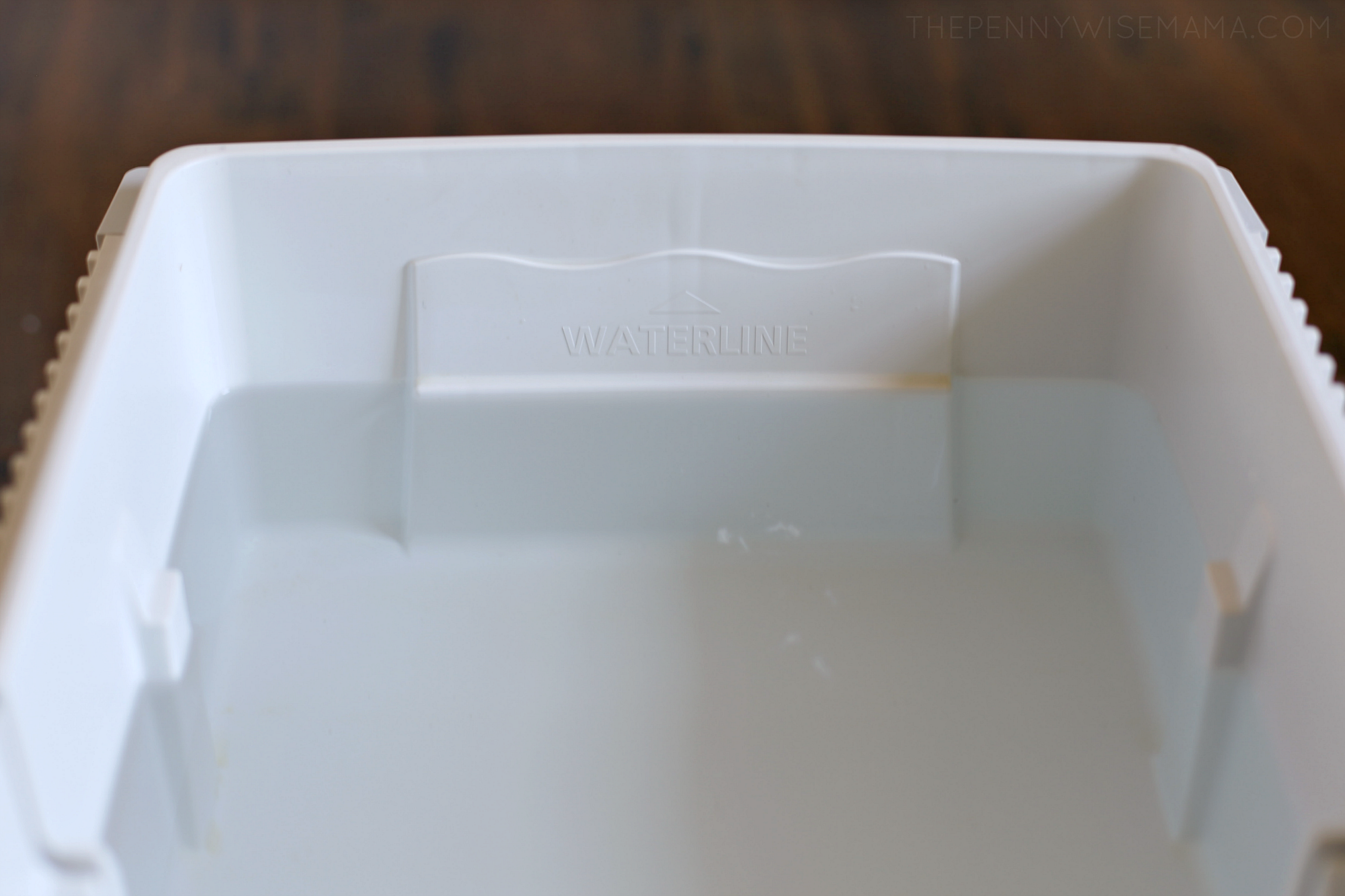 I had my Airwasher LW45 out of the box and up-and-running in about five minutes. To get it going, all you have to do is remove the upper housing, fill with water to the fill line, pour in the Water Treatment Additive (this is included), put the upper housing back on and plug in. Then turn it on, pick your speed and it's ready to go!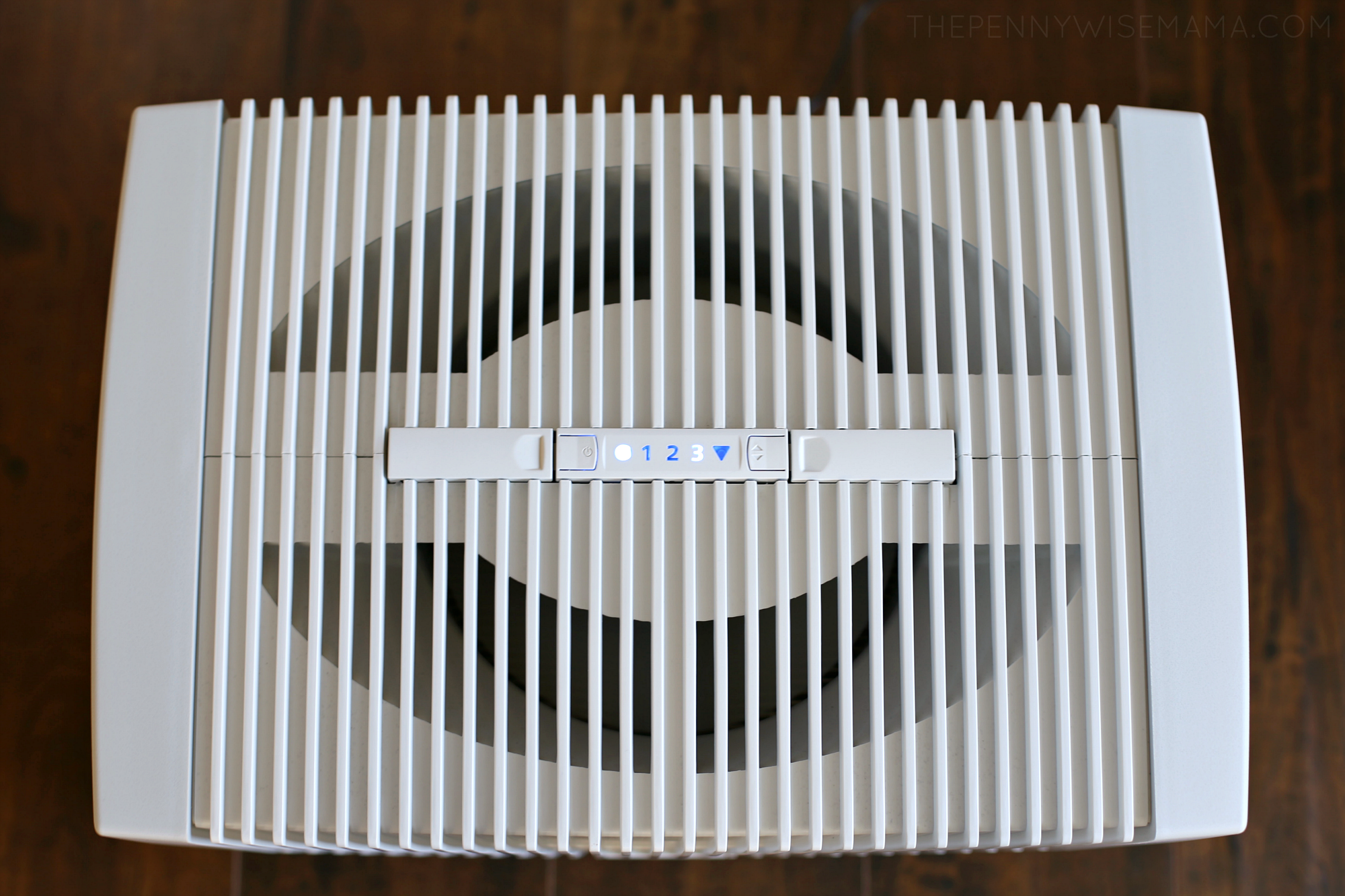 The Airwasher LW45 is optimal for large rooms up to 800 sq. ft. It has three different speeds to choose from — 1, 2 or 3 — depending on the size of your room. Most of the time we keep ours in the living room on speed 3. When we use it in our bedroom, we turn it down to speed 1.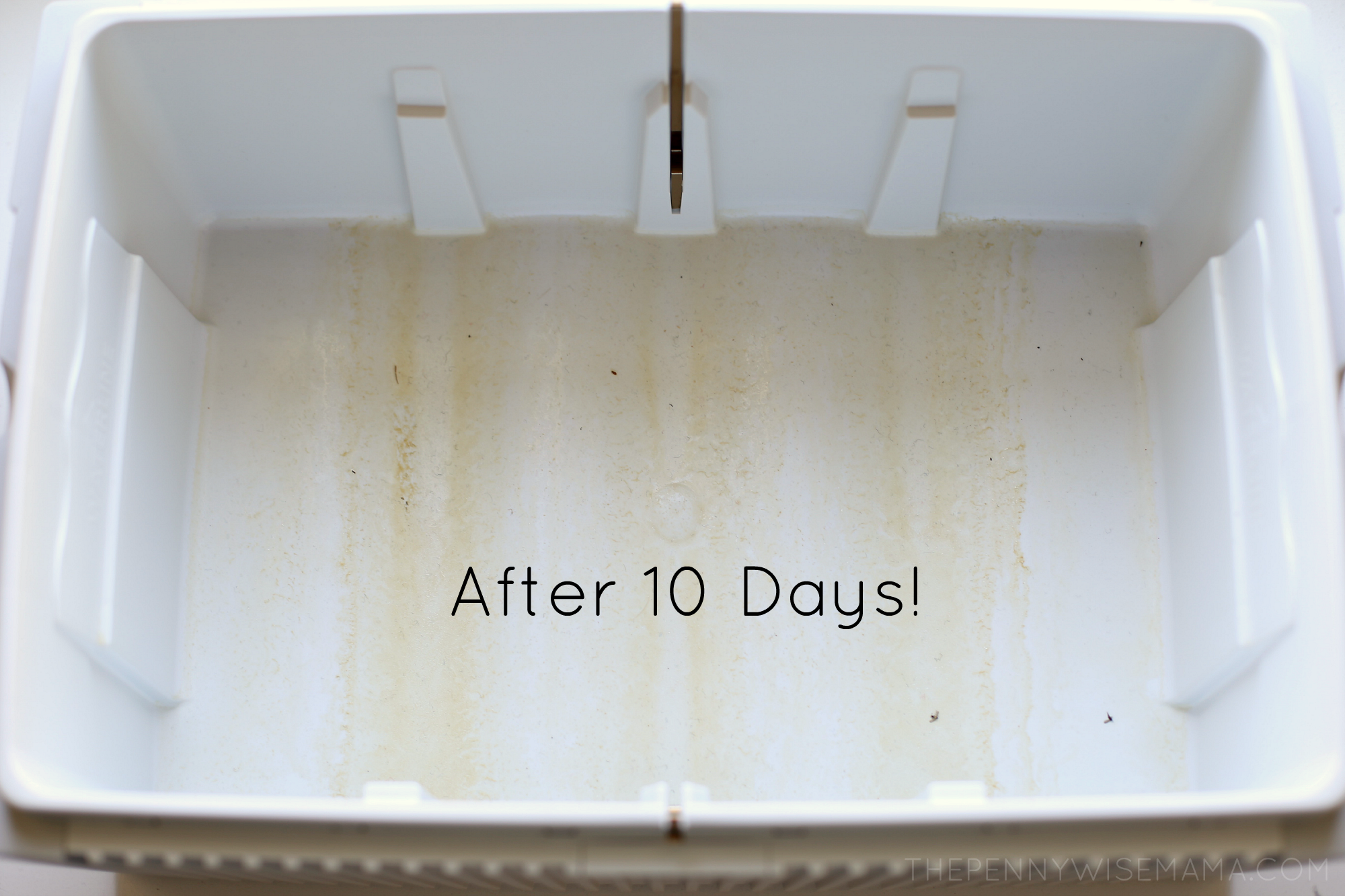 We've been using the Airwasher in our home for several months now and we love it! We've definitely noticed an improvement in our air quality. Most notably, it has lessened our allergy symptoms and has helped us sleep better. It's also really helped moisten the air, which I'm sure we will appreciate even more during the winter months when our furnace is running and the air is even drier than it is now. I also think the Airwasher will help immensely during the school year and cold & flu season when we are all more susceptible to getting sick.
A couple of things to keep in mind — The Airwasher is somewhat bulky and it needs to be filled with water daily. You either have to fill it with a couple of pitchers of water or take it to the sink to fill it up. I'm always worried I'm going to drop it or spill the water as I carry it back to its spot. So make sure you are careful when filling it and moving it around. Also, the recommended Water Treatment Additive has to be ordered online and it will cost you about $60 per year. Considering how amazing the Airwasher is, this is a small price to pay for all the benefits it provides!
Watch this video to see how the Airwasher works.
If you suffer from seasonal allergies, asthma, dry skin or lack of sleep, or you just want to improve the air quality of your home, I would definitely recommend buying a Venta Airwasher! You can purchase one directly from the Venta website or from Amazon.com.
Make sure you follow Venta on Twitter and Facebook for news and special discounts!
What do you like best about the Venta Airwasher?
I received a complimentary Venta Airwasher in exchange for my honest review. All opinions are my own.