This post was sponsored by Klondike as part of an Influencer Activation for Influence Central. I received complimentary products to facilitate my review.
Klondike ice cream bars are the quintessential ice cream treat. I have been enjoying them since I was a kid and now they are one of my kids' favorite treats. The classic ice cream and chocolate coated stickless bars are so delicious and satisfying. Up until recently, I had only tried the Original variety (vanilla ice cream coated in chocolate). It's definitely a childhood favorite, but I have to say, the OREO, Heath and REESE'S varieties are pretty amazing. I snagged a few boxes at the store the other day for my family to try and they didn't last long! We loved them so much that I decided to buy more for our Halloween party this weekend.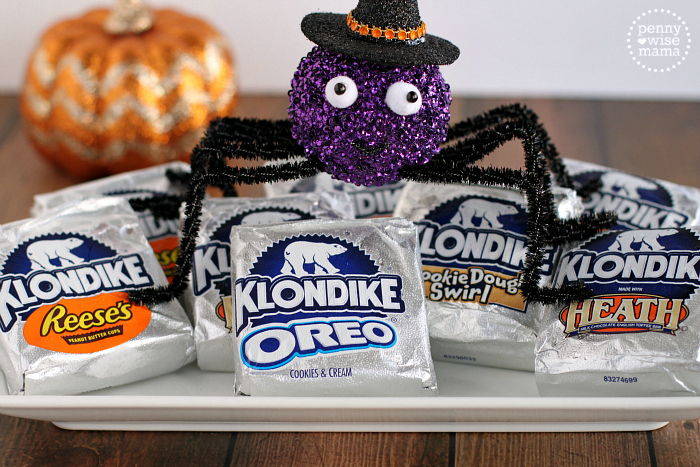 Halloween is hands-down the holiday for candy. My kids always accumulate so much between trick-or-treating and school parties that I don't know what to do with it all. The last thing I want to serve at our Halloween party is more candy! Instead, I plan on serving our family and friends Klondike ice cream bars. Everyone loves ice cream and the candy bar flavors are sure to delight guests of all ages!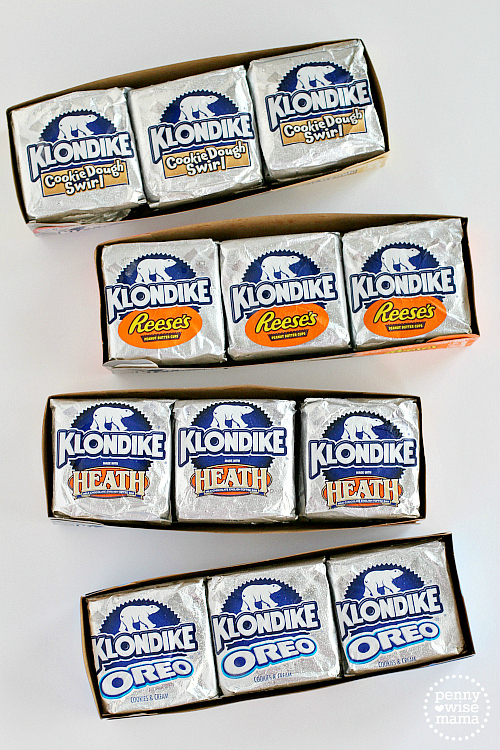 Whether you are planning a quiet night at home at home or a packed party house this Halloween, consider serving Klondike ice cream bars to your guests! With 12 delicious varieties, including the new Cookie Dough Swirl, as well as Caramel Pretzel, Heath, REESE'S, Mint Chocolate Chip, Krunch, OREO, Dark Chocolate, Rocky Road, Double Chocolate, Neapolitan and Original, you will definitely be the coolest party host ever!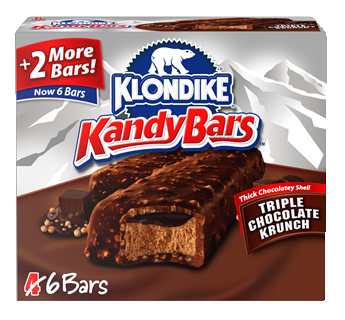 In addition to the classic Klondike bars, you might also want to serve your guests Klondike® Kandy Bars. These candy-bar shaped ice cream bars are the perfect combination of the thick, chocolatey Klondike shell and creamy ice cream with mouth-watering candy bar goodness. These treats are available in the following varieties: Mint Fudge Cookie, Caramel & Peanuts, Fudge Krunch and Cookies & Cream (they are all so delicious that I can't pick a favorite!). Even more exciting, each box now comes with 2 more bars for a total of 6 bars!
With the holidays right around the corner and football season in full-gear, Klondike products make the perfect party treat! You can find them at grocery stores nationwide. Visit KlondikeBar.com for more information and make sure you follow the brand on Facebook and Twitter for news and promotions!
Which Klondike ice cream bar flavor is your favorite?