Ever since I can remember, I have always loved school. I was one of those kids who counted down the days of summer break until school started again. After graduating from college, my love for school continued as I went on to teach 5th grade. Weeks before school started, I would shop for supplies, lesson plan, and decorate my classroom. Being the type-a personality that I am, everything had to be well-planned out and organized. That gave me an excuse to get a new, pretty planner every year, along with fun, bright-colored pens to color-code all of my tasks.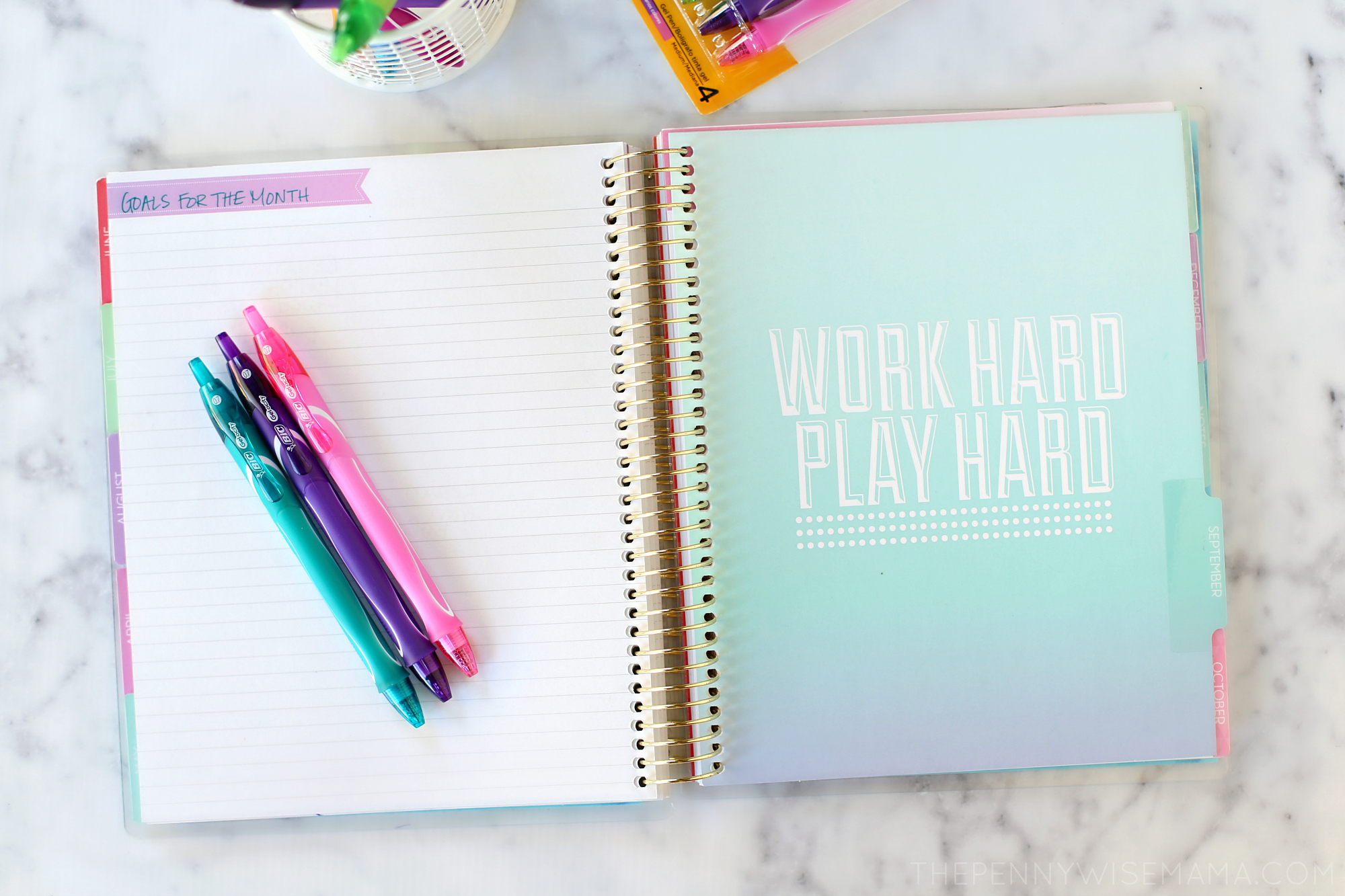 When it comes to writing in my planner, I'm a huge fan of gel pens, especially ones that don't smear and come in lots of fun colors. Finding ones that don't run out of ink quickly or smear while you're writing can be difficult. I've bought so many, only to realize that they aren't the best quality, which is why I LOVE the new BIC® Gel-ocity® Quick Dry gel pens. They are amazing!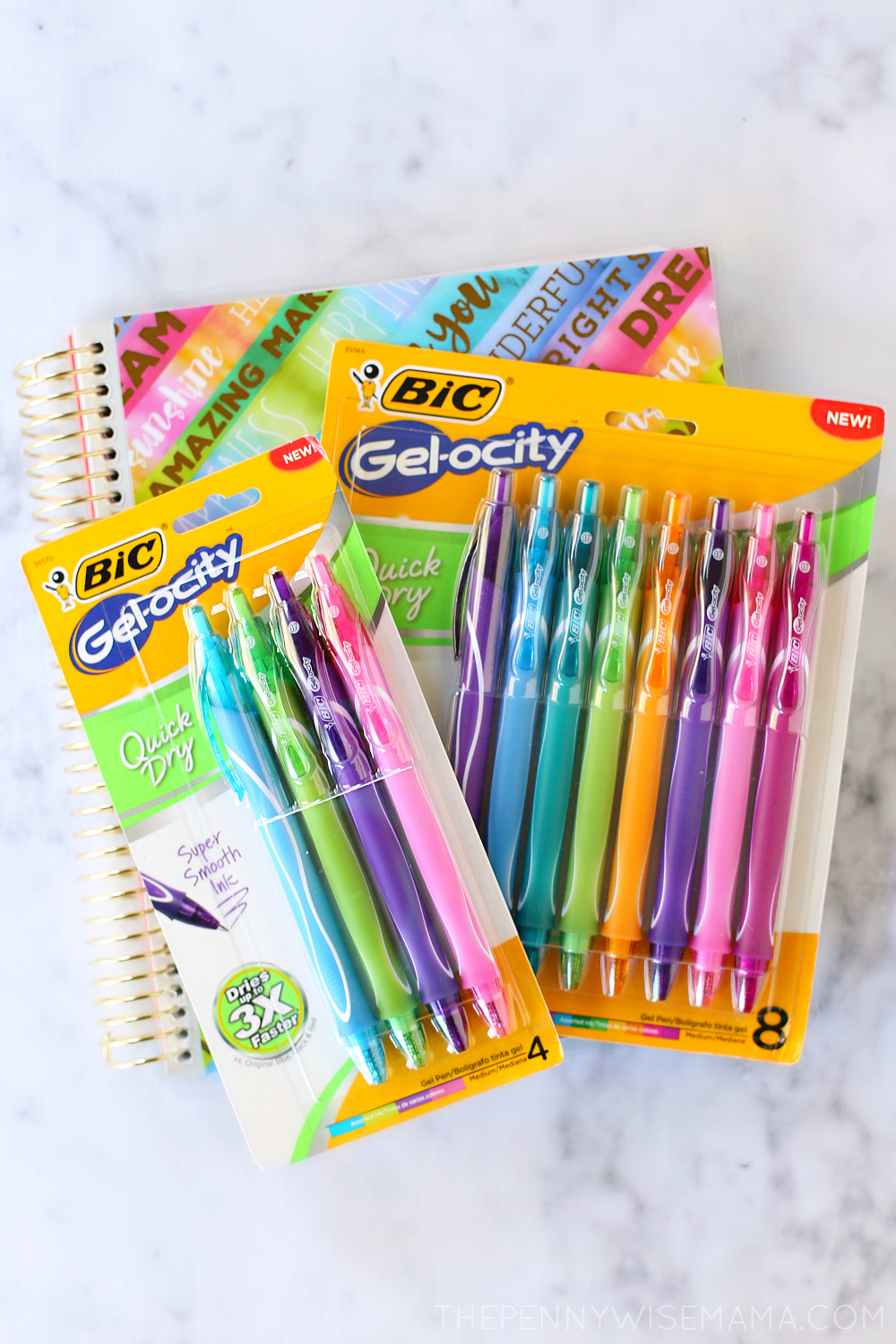 BIC® Gel-ocity® Quick Dry gel pens dry up to 3x faster (vs. BIC® Gel-ocity® Original, based on average dry times of blue, black and red. Individual dry times may vary by color), allowing creativity to flow with less smearing. They make note-taking, list-making and calendar-marking brighter this back to school season.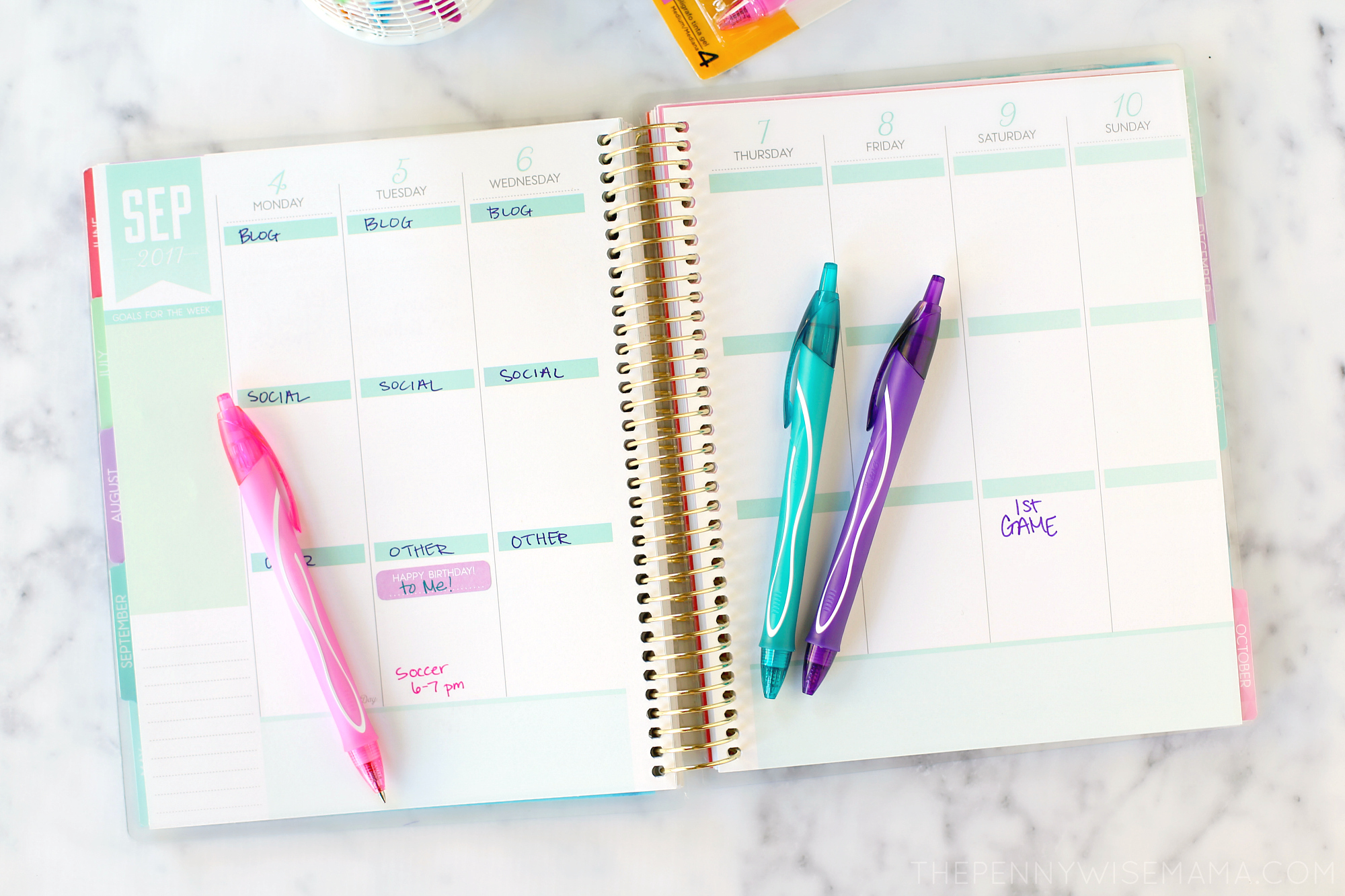 Available in a variety of bright and vivid colors, new BIC® Gel-ocity® Quick Dry gel pens provide a smooth writing experience that inspires creativity. My son, who is a Sophomore in high school this year, and I have been having so much fun drawing, doodling, and writing in our planners with them. I love how fast the ink dries — I can write at my own pace without having to worry about the ink smearing!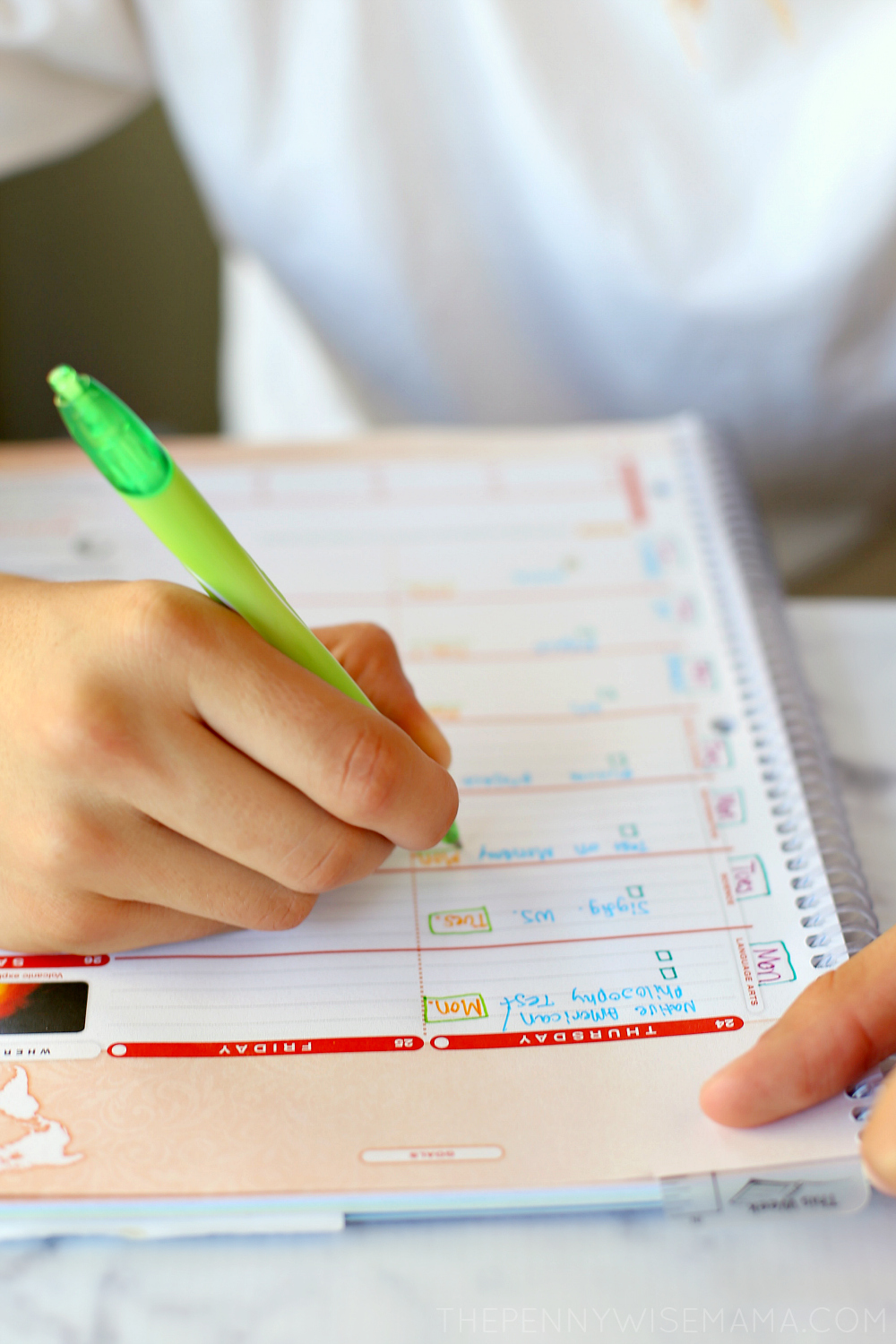 Like me, my son prefers good ol' paper and ink to stay organized. He loves having the gel pens on hand to write in his planner each week, and being the creative/artistic person he is, he also loves using the different colors of ink to write, draw and doodle.
With another school year upon us, we thought it would be fun to write out some of our favorite quotes on matte paper and place them around the house (bathroom mirror, above our desk, etc.), as well as at school (locker, bathroom, etc). We used the BIC® Gel-ocity® Quick Dry gel pens to make them more bright and colorful. I love how they turned out!
It's so true that when you surround yourself with positivity, you feel happier, more motivated, and inspired to succeed. This school year, I encourage you to motivate and inspire your kids with these motivational quotes:
Be yourself. Everyone else is already taken. – Oscar Wilde
……….
You have brains in your head. You have feet in your shoes. You can steer yourself in any direction you choose. – Dr. Seuss
……….
Tell me and I forget. Teach me and I remember. Involve me and I learn. – Benjamin Franklin
……….
Seventy percent of success in life is showing up. – Woody Allen
……….
Working hard is important. But there is something that matters even more: believing in yourself. – Harry Potter
……….
A person who never made a mistake never tried anything new. – Albert Einstein
……….
It always seems impossible until it's done. – Nelson Mandela
……….
You can never be overdressed or overeducated. – Oscar Wilde
……….
This is a new year. A new beginning. And things will change. – Taylor Swift
……….
Don't try so hard to fit in, and certainly don't try so hard to be different…Just try hard to be you. – Zendaya
……….
The future belongs to those who believe in the beauty of their dreams. – Eleanor Roosevelt
……….
If you can dream it, you can do it. – Walt Disney
……….
Education is our passport to the future, for tomorrow belongs to the people who prepare for it today. – Malcolm X
……….
To the world you may be one person, but to one person you may be the world. – Bill Wilson
……….
Why fit in when you were born to stand out? – Dr. Seuss
I hope you'll be inspired to write some of these quotes down, and as you shop for school supplies, make sure you check out the new BIC® Gel-ocity® Quick Dry gel pens. They are perfect for note-taking, list-making, doodling, and more!
What's your favorite motivational quote for back to school?