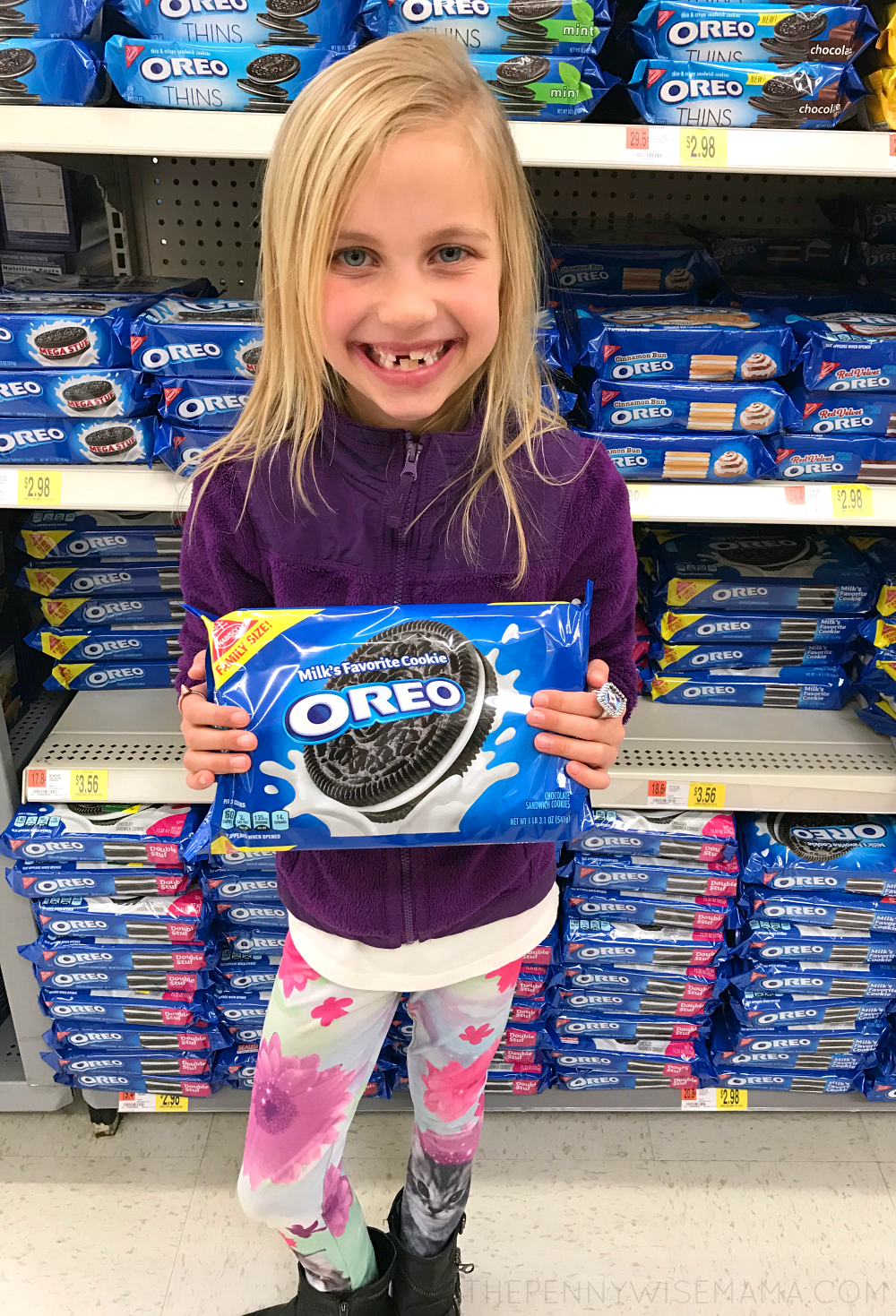 My family is inseparable. If there's no school or work, you can pretty much guarantee that we are spending time together. We have a lot of hobbies, but the two things we love most are eating (is that a hobby?) and playing sports. So when we heard about the Oreo Dunk Challenge, we were ALL IN. An excuse to eat Oreo cookies (our favorite) dunked in cold milk, plus take part in a challenge?! Heck yes!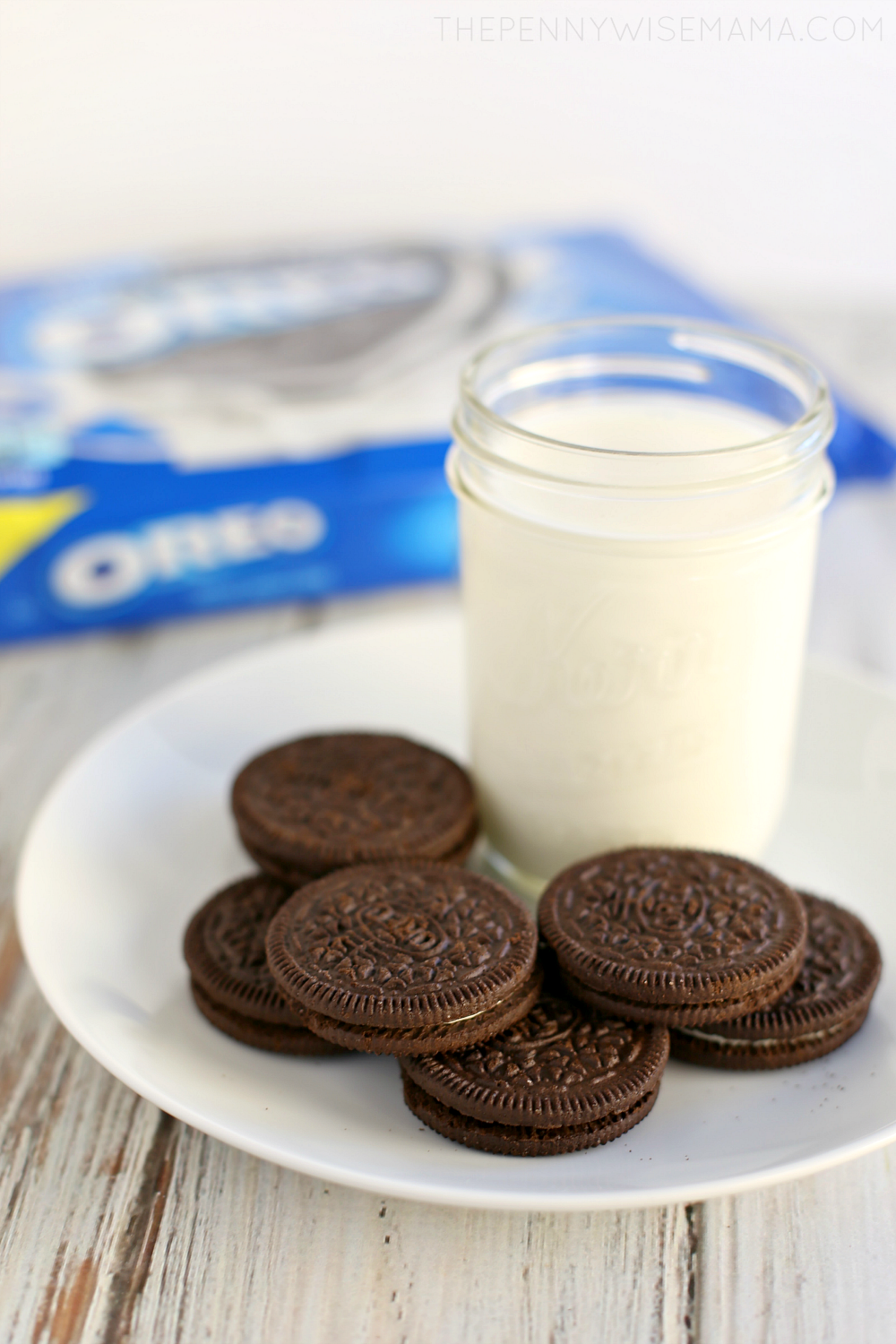 The Oreo Dunk Challenge is simple — pour yourself a glass of milk and show how you dunk your Oreo cookie. Whether it's the Twist & Dunk, The Double Dunk, The Plunge, or a freestyle combination, there's no right or wrong way to do it!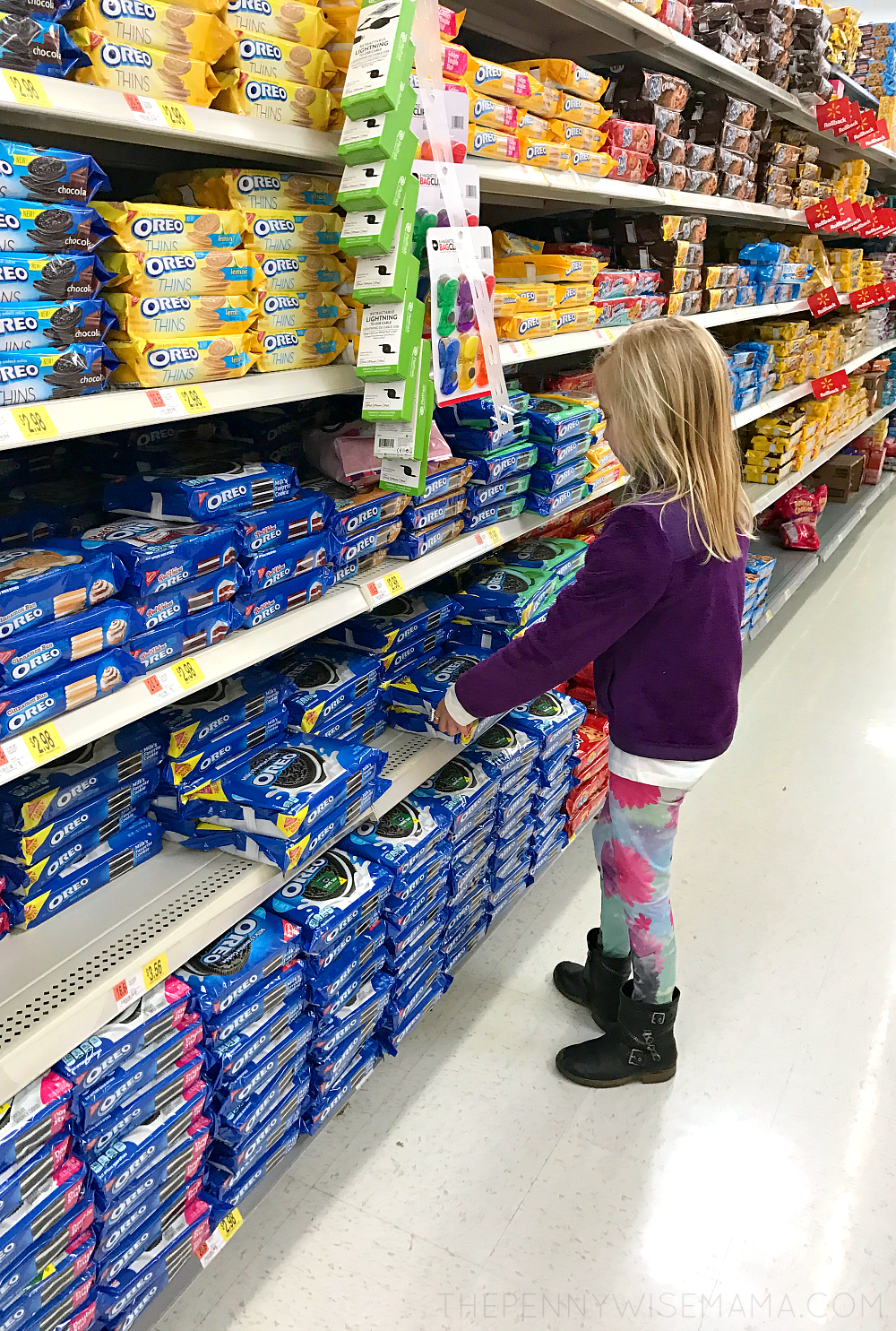 Before we got started with our dunk challenge, we headed to Walmart to pick up a family size package of Oreo cookies. With a family of five, we knew we would need plenty of cookies to perfect our dunks.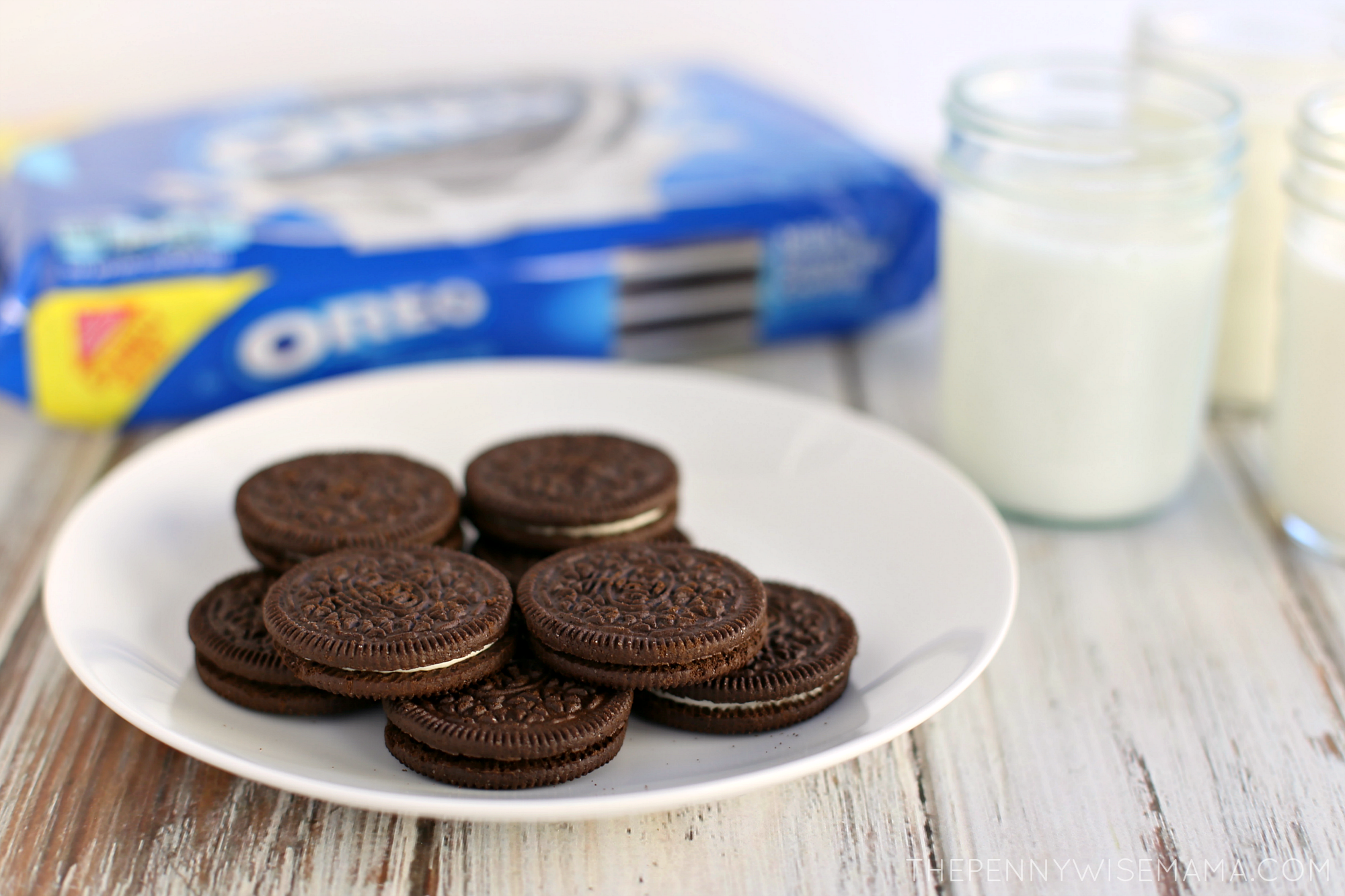 After making sure we all had a glass of milk and a handful of cookies, we sat down at the table and took turns showing our individual dunk styles. Not only did we have a great time, we all thoroughly enjoyed dunking our Oreo cookies in milk. It definitely brought me back to my childhood days!
Check out our super cool dunks below and then watch our video to see the winning dunk!
"The Plunge"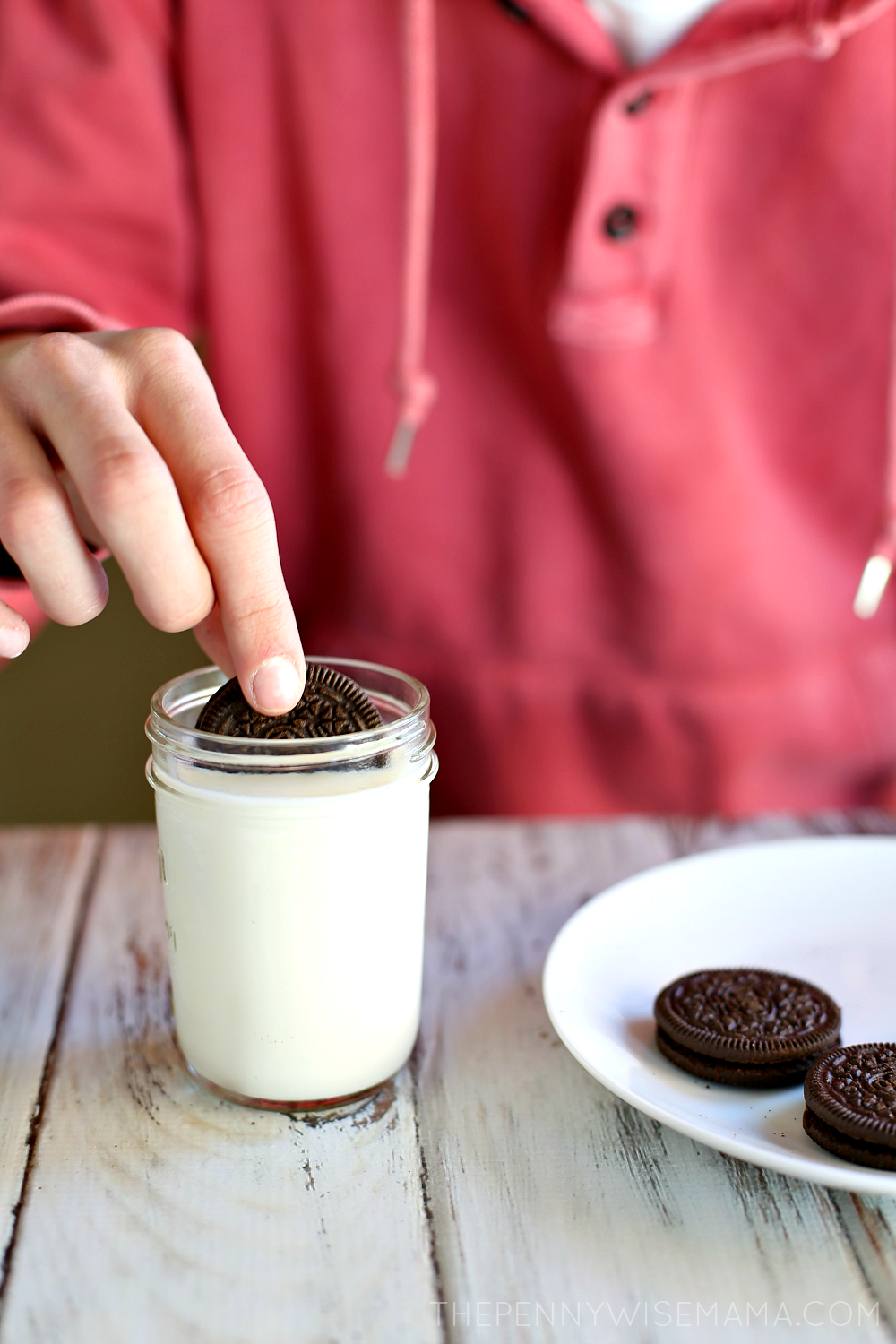 "The Breakaway Dunk"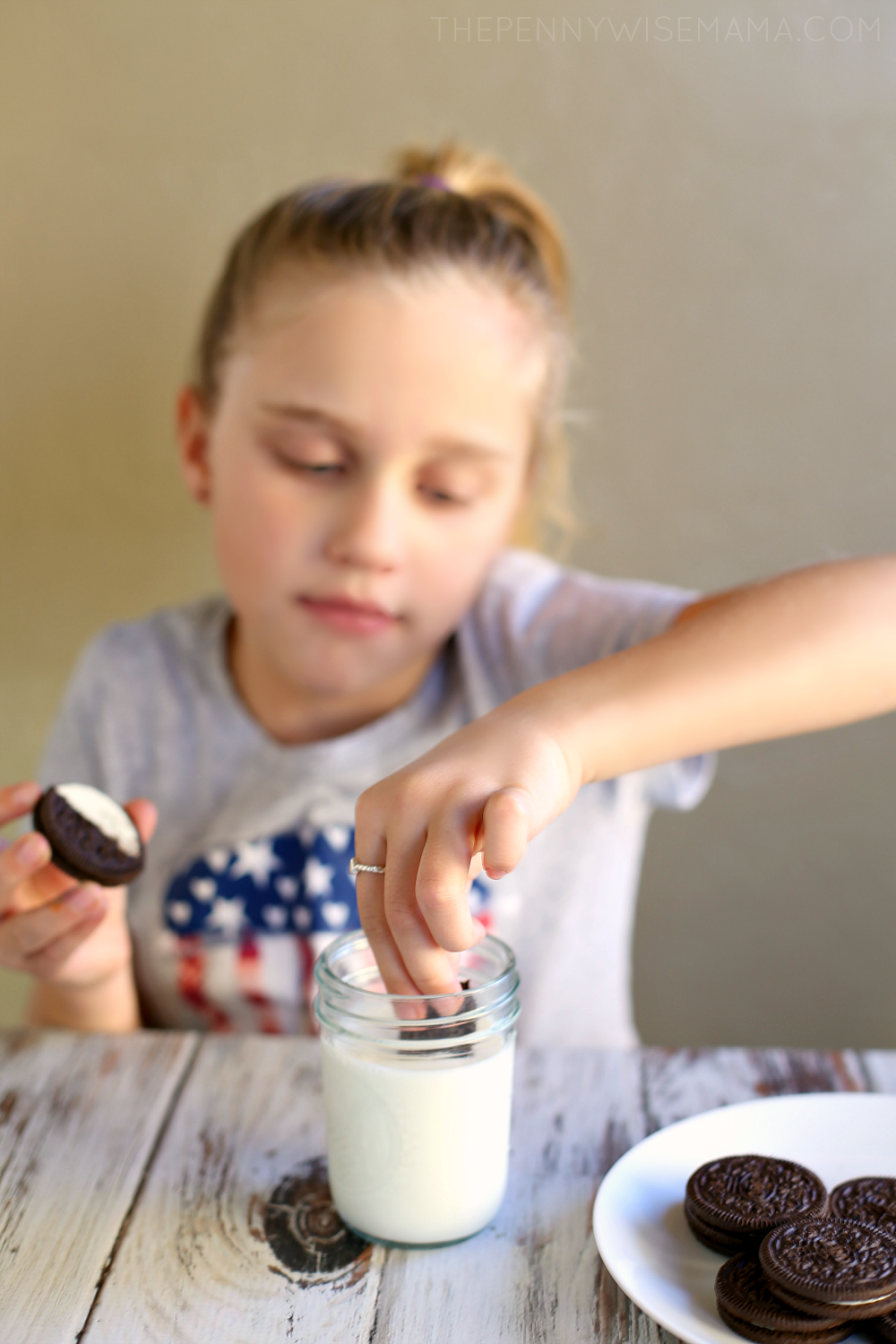 "Twist & Dunk"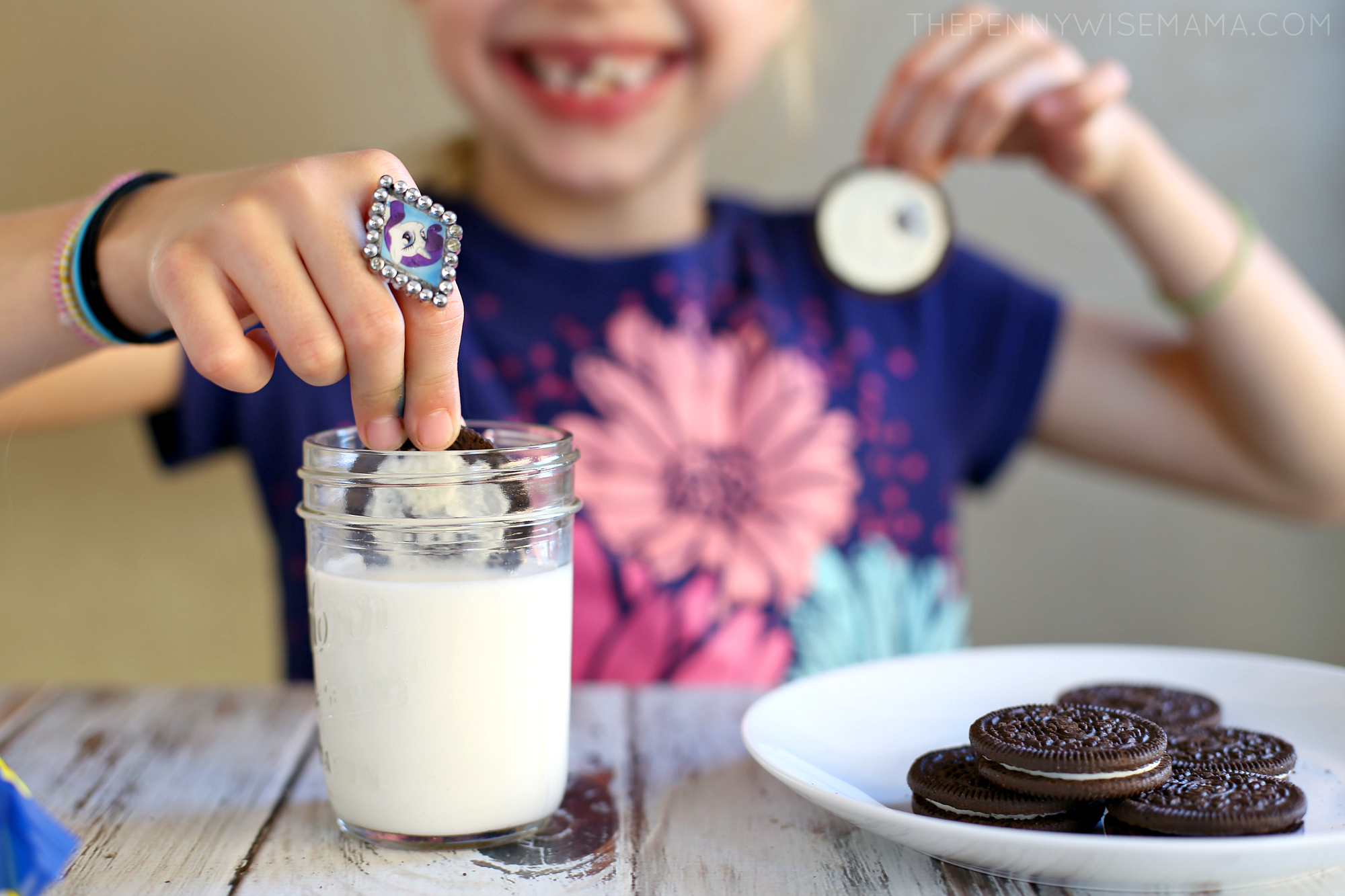 All of the dunks were awesome, but my son's "Coin Flip" dunk was voted best overall. It was creative and definitely the most challenging. Check out our video below!
Oreo Dunk Challenge Sweepstakes
Now that you've been inspired to do your own Oreo Dunk Challenge, make sure you enter the Oreo Dunk Challenge Sweepstakes. You could WIN a VIP Dunking Experience with Christina Aguilera or Shaquille O'Neal! 40,000 lucky finalists will have a chance to win one (1) of five (5) VIP Grand Prize trips to a Celebrity Dunking Event in NYC or Los Angeles, plus $2,000!
To enter, all you have to do is upload a photo and/or video of your dunk style to Twitter or Instagram using #OREODunkSweepstakes. You can post daily for more chances to win. Visit the sweepstakes page for all rules and regulations.
Click here to learn more about the Oreo Dunk Challenge Sweepstakes. Good luck!
How do you dunk your Oreo cookies?