This Peanut Butter Frozen Yogurt Milkshake is thick, creamy and delicious. It tastes just like a Snickers bar, but without the extra calories!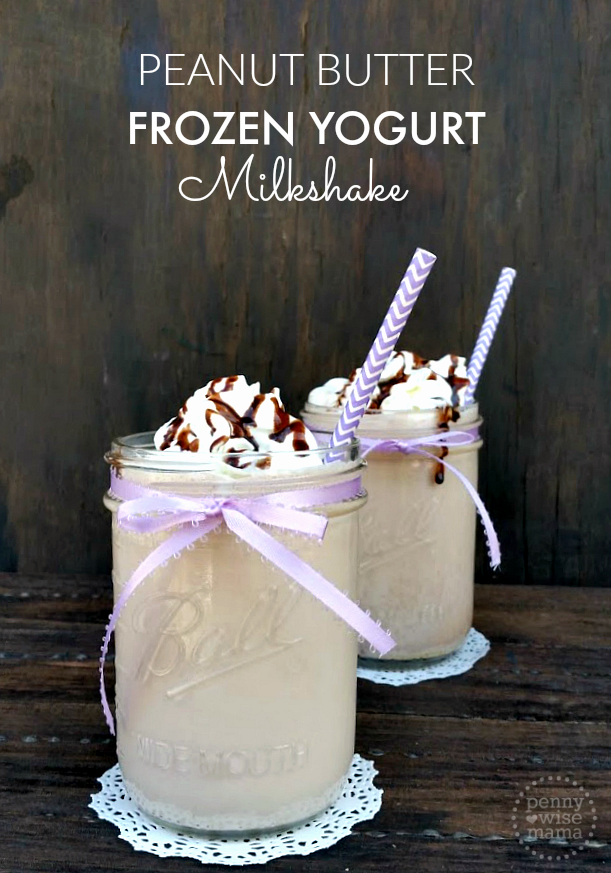 I am someone who has a pretty active sweet tooth. I get it from my dad who loved to have a bowl of ice cream, some cookies and milk or a milkshake at the end of his day. Sometimes he would even have this before mom had dinner ready. Oh, the looks he would get if he wasn't hungry at dinnertime! Now that I am grown, I share dad's affinity for a thick and creamy milkshake. In trying to be healthy, I make my shakes into a froyo delight and it is so good! My kids love it too!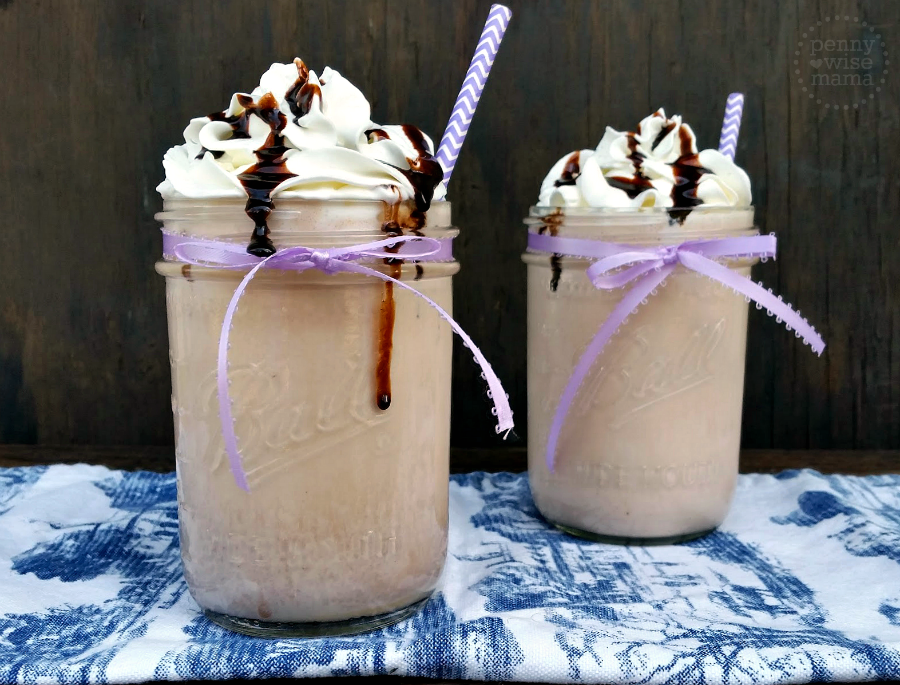 This Peanut Butter Frozen Yogurt Milkshake is one of my favorites. It combines almond milk, whipping cream, peanut butter, chocolate sauce and frozen yogurt. It's so delicious and the best part is you don't have to feel guilty about having it. Enjoy one on a hot day or as an after dinner indulgence!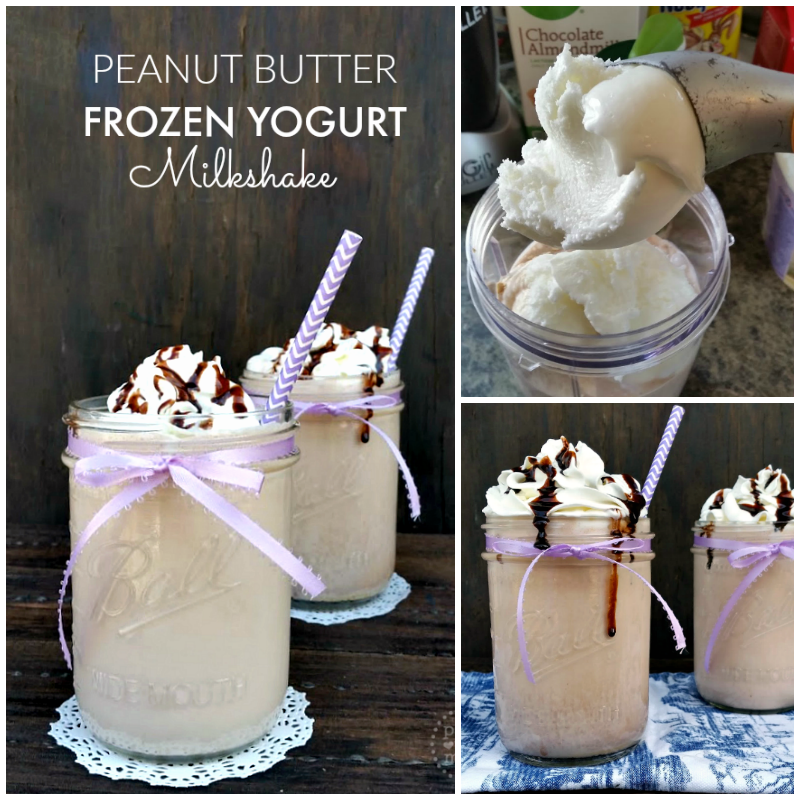 What's your favorite kind of milkshake?
This recipe post was created by Kelly, a contributor to The PennyWiseMama.