I love this time of year. I love the cool, crisp air, the leaves changing color, and all the yummy pumpkin treats. It's just not fall without pumpkin, is it? It seems just about everyone is obsessed, and I'll admit, I'm guilty too.
I've been snacking on lots of Pumpkin Spice Popcorn (YUM!) and pampering myself with this amazing Homemade Pumpkin Body Scrub. I'm clearly on a pumpkin kick, so today I thought I would share my recipe for a Pumpkin Martini — the perfect fall drink!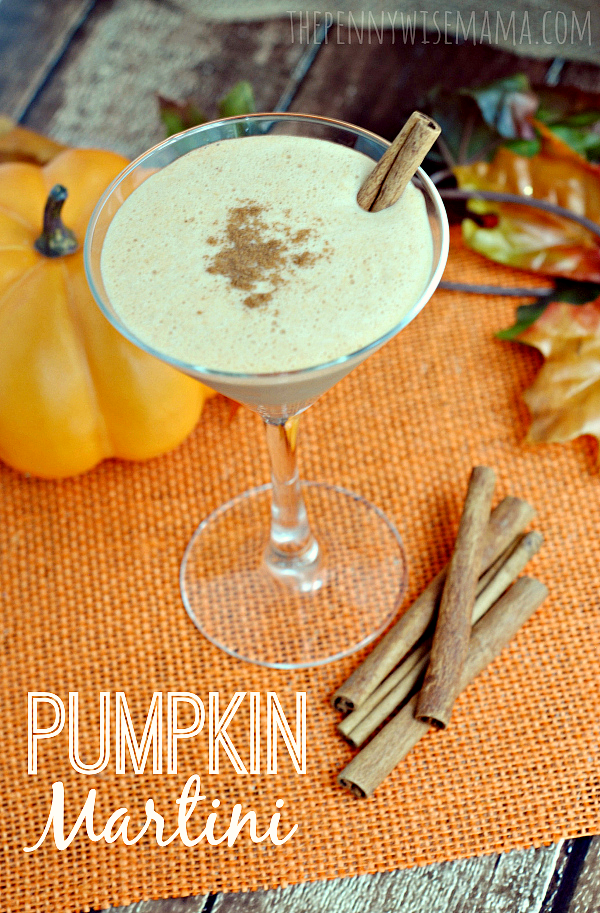 If you love pumpkin, you have to try this Pumpkin Martini. The combination of vanilla vodka, Kahlua, pumpkin puree, and cream create a delicious chilled drink that is perfect for parties or simply an after-dinner indulgence.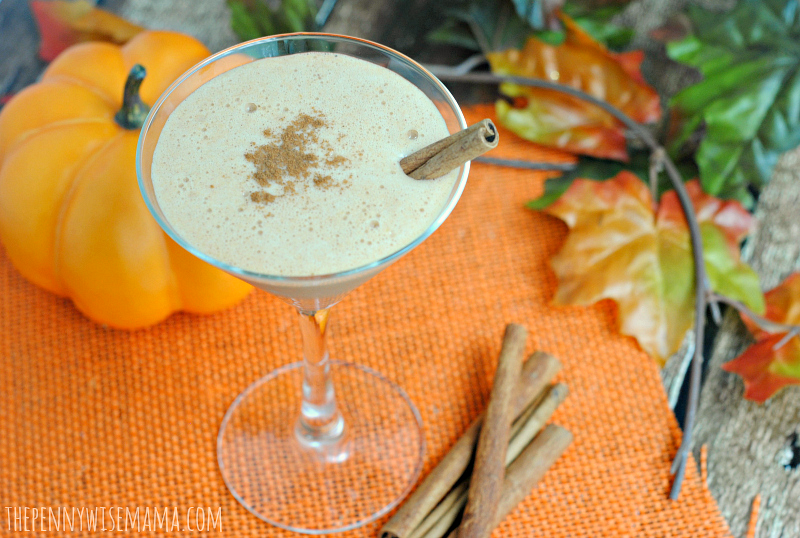 If you are planning a Halloween party or will be hosting family for Thanksgiving, this is a unique drink that any pumpkin lover will enjoy!
What's your favorite pumpkin recipe?