I'm so happy that today is officially the first day of fall! I've been hanging on to summer, but I will admit, I am excited for a change in seasons. Fall is such a beautiful time of year, especially here in Colorado. I love the cooler weather, crisp morning air, and changing colors.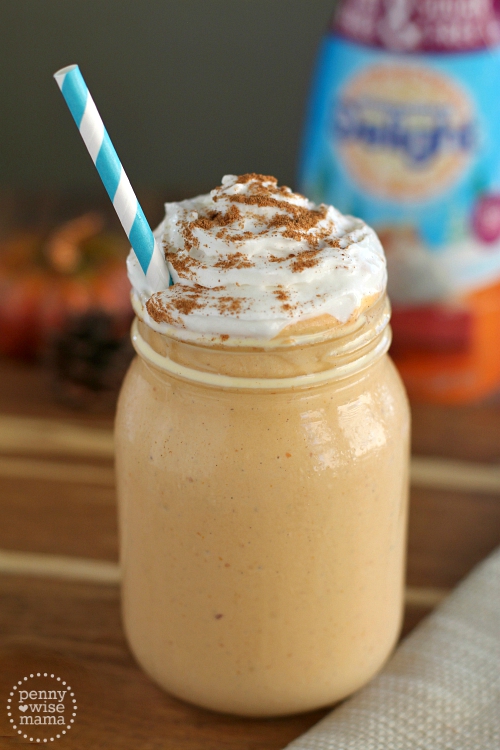 I also love that it's time for all things pumpkin! It seems like everywhere you go, you are inundated with pumpkin-everything — pumpkin bread, pumpkin cupcakes, pumpkin creamer, and of course, the most talked about — the pumpkin spice latte.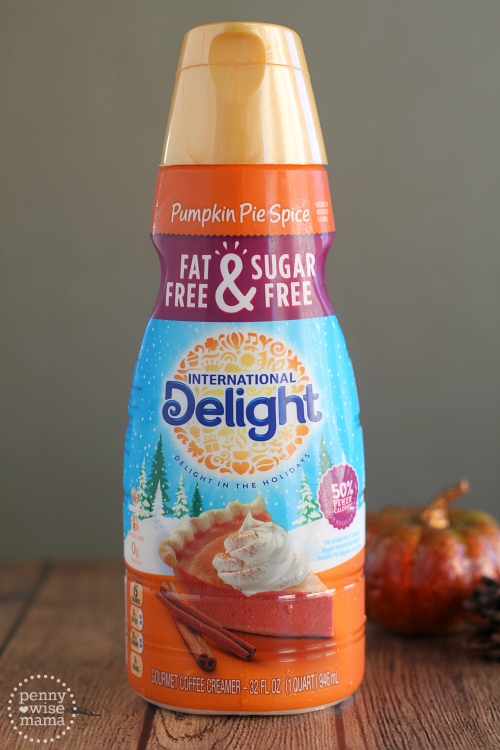 Now about that pumpkin spice latte everyone seems to rave about…I tried it at a popular coffee shop last year and I didn't like it. I honestly thought it was gross. It tasted bitter to me. I'd much rather make my own at home with International Delight's Pumpkin Pie Spice Creamer. Have you tried the seasonal favorite? It is so yummy!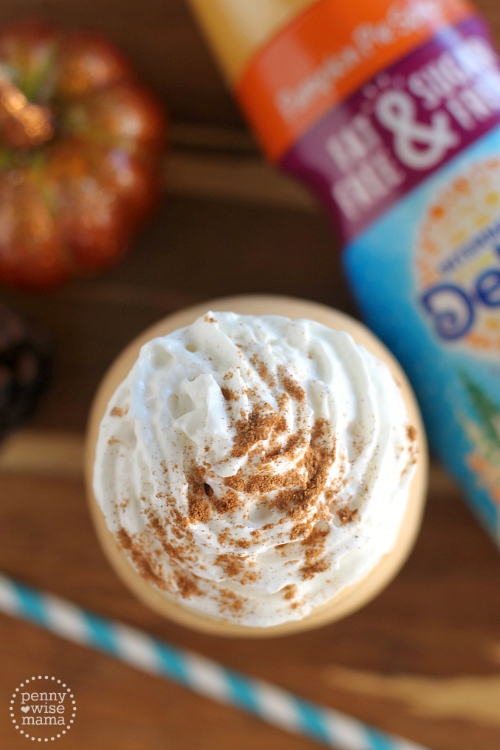 I like to put the Pumpkin Pie Spice Creamer in my morning coffee. It's sweet, creamy, and tastes like pumpkin pie! Recently, I used it to make my own pumpkin spice latte and it turned out amazing.
I was going to share that recipe with you today, but it's actually been really warm here this week so I decided that I would wait and share a different pumpkin spice recipe creation with you instead.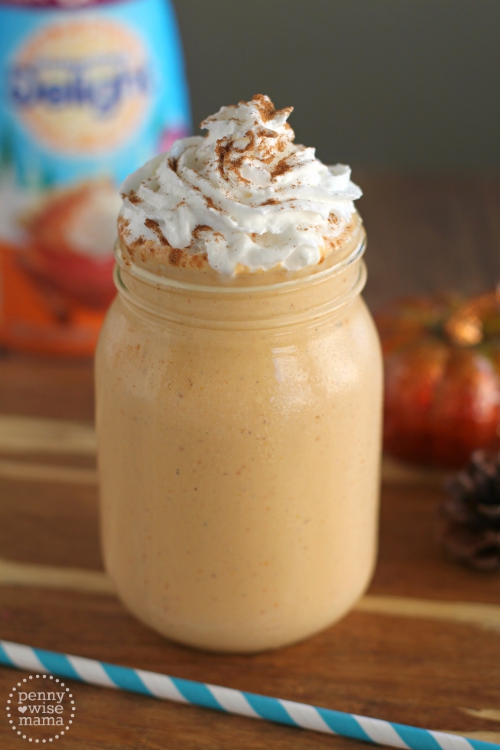 I don't eat a lot of sweets but I do like to indulge every now and then. Lately, I've been treating myself and the rest of the family to some yummy drinks.
Since I have had pumpkin on my mind, I decided it would be fun to create Pumpkin Pie Milkshakes for us to enjoy for dessert. After a little trial and error, I've finally come up with the perfect recipe. I love it and think you will too!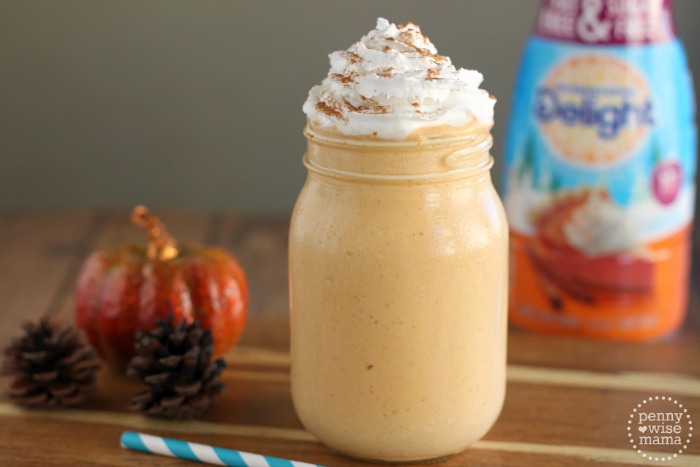 All you need to make yourself a Pumpkin Pie Milkshake is International Delight Pumpkin Pie Spice Creamer, milk, canned pumpkin, vanilla ice cream, pumpkin pie spice, and whipped cream.
Simply combine everything but the whipped cream in a blender and blend until smooth. Within just a couple of minutes, you have a creamy, delicious milkshake that tastes just like pumpkin pie!
Make sure you also follow International Delight on Facebook, Twitter, Instagram & Pinterest to stay up-to-date with news and promotions.
This conversation is sponsored by International Delight. The opinions and text are all mine.