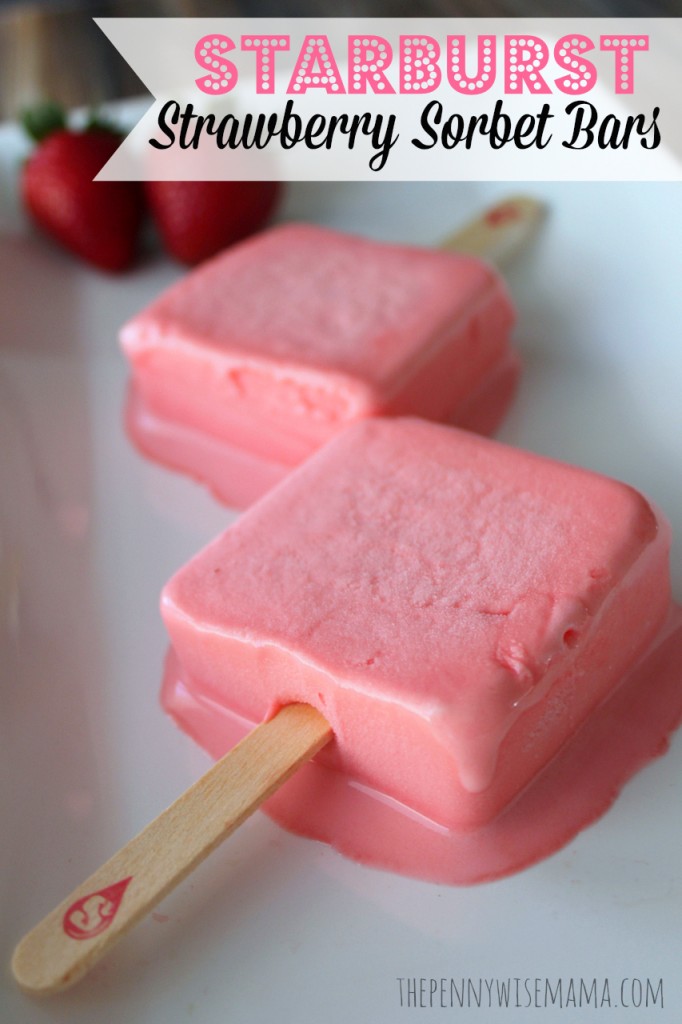 I'm not much of a candy eater, but I'll admit that I have a soft spot for Starburst fruit chews. As a kid, my mom would buy them for me at the local bookstore and I would eat them while she looked for books. She would always take forever so I would sometimes pass the time by unwrapping all of the candies and then squishing them together to make one big bar. I'm sure it gave me the world's biggest sugar high, but it was so good!
Now that I'm an adult and have to watch my sugar intake a little more than when I was a kid, I save my Starburst obsession for the movies and road trips. It doesn't matter how long I go without them; they always taste the same and bring back memories of my childhood.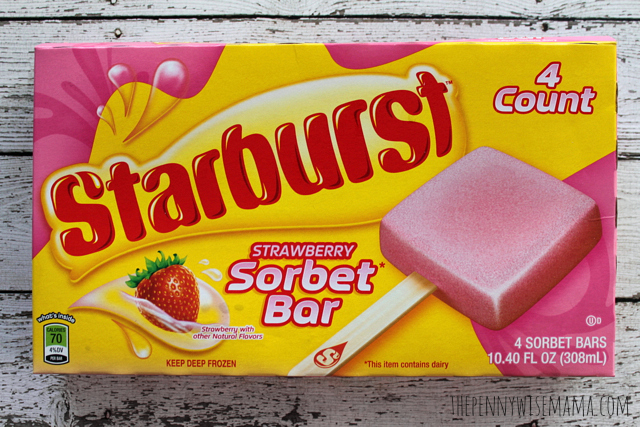 The other night we grilled out, like we do most nights in the summer, and for dessert I surprised the family with a box of Starburst Strawberry Sorbet Bars. Oh, the excitment of a new treat!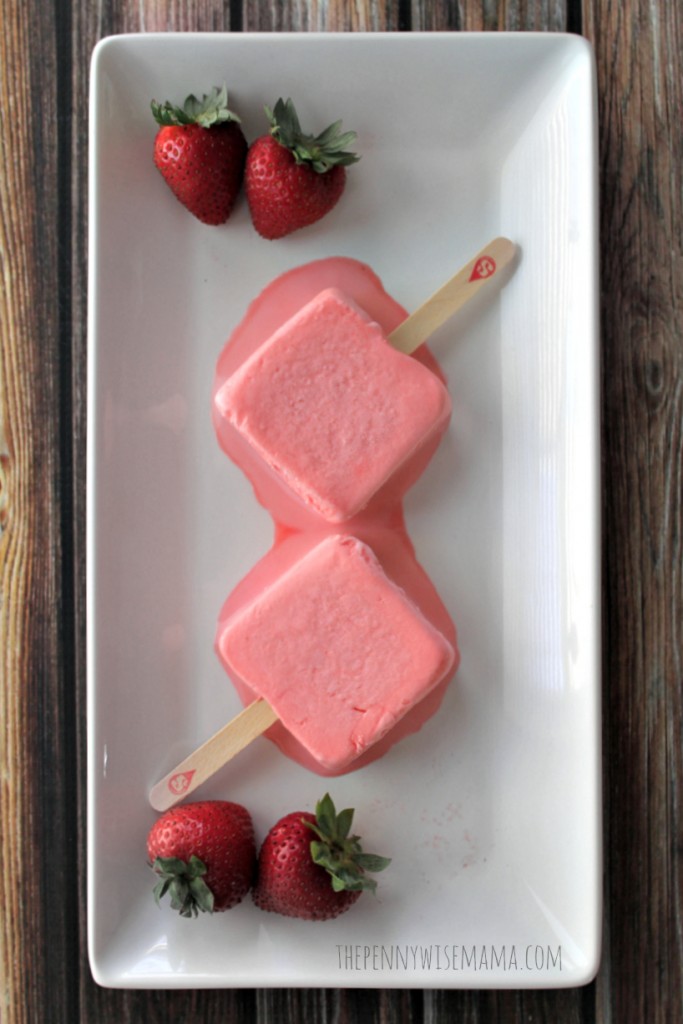 Imagine the taste of a Starburst strawberry fruit chew in a cold and refreshing sorbet bar. Cool, refreshing and enjoyable. I'm hooked. Not only are they yummy, they only have 70 calories. Now I can enjoy the yummy flavor of Starburst any time, guilt-free!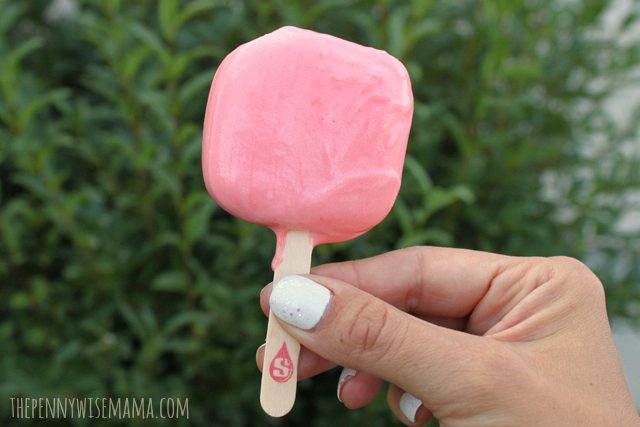 These delicious bars are just what I needed to recharge after a long day of juggling working from home and taking care of three littles. I have always loved the strawberry fruit chews the most, so they definitely hit the spot.
The next time you are at Walmart make sure you pick up a box. Or three. Trust me, you'll want to have extras on hand in case little hands or significant others discover them.
Follow Starburst on Twitter and like Starburst on Facebook to stay up-to-date with news and promotions.
Starburst Sorbet Bars Giveaway
One PennyWiseMama reader is going to WIN (2) Starburst Strawberry Sorbet Bars full-value coupons. Each coupon will be valid for a FREE 4-Pack of bars.
Simply use the Rafflecopter form below to enter. All entries are optional, so you can complete as many or as few as you want. Giveaway ends on 8/7 at 11:59 PM MST. Open to US residents, 18+. Good luck!
I was selected for this opportunity as a member of Clever Girls Collective and the content and opinions expressed here are all my own.