I participated in an Influencer Activation on behalf of Influence Central for Ruby Rocket's. I received product samples to facilitate my review as well as a promotional item to thank me for my participation.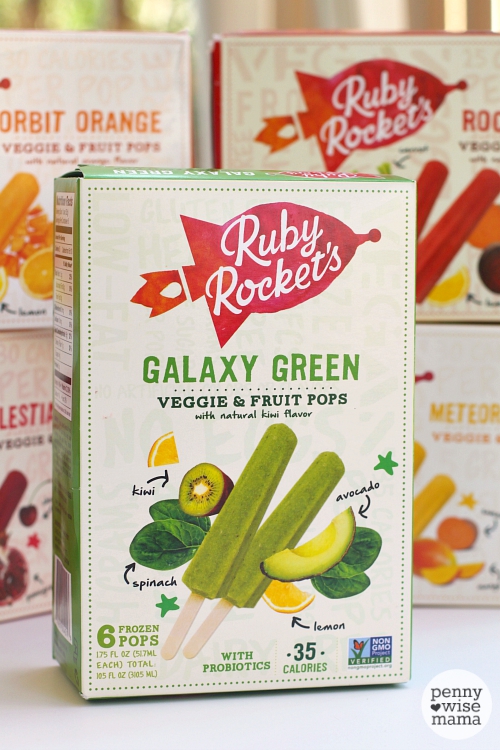 Now that my kids have been back in school for a few weeks, I feel like we have finally adjusted to our new schedule. They are having so much fun, especially my twin girls. They just started Kindergarten and they think it's the best thing ever. I have noticed that they are more tired than usual (all that learning takes it out of them) and holy moly, they are starving by the time they come home. The first thing they want to do when they walk in the door is eat a snack. As kids, they just want something tasty, but as a parent, I want them to have something nutritious. Ruby Rocket's Veggie & Fruit Ice Pops have been the perfect solution!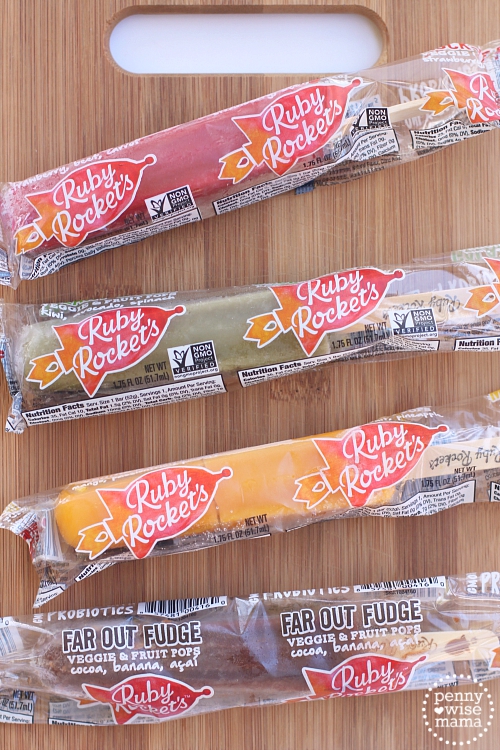 Ruby Rocket's all-natural ice pops are not only healthy, they are delicious! Containing only naturally-occuring sugars derived from fruit and veggies and non-GMO ingredients, they make a great after-school snack. There are less than 35-40 calories in each pop and they have no artificial colors, flavors or preservatives. They have the lowest amount of naturally-occuring sugar (4-6 grams) of any ice pops on the market and they are the only non-dairy pops with healthy probiotics. That is something you can feel good about giving your kids!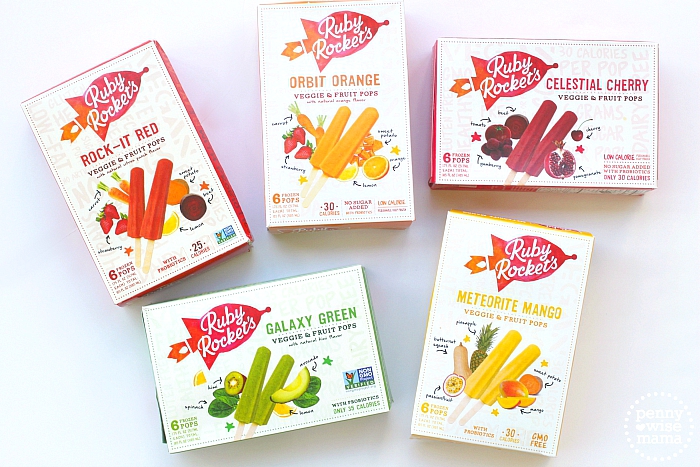 Ruby Rocket's are a fun, tasty and nutritious treat that the whole family can enjoy. With eight flavors to choose from (all gluten-free, dairy-free & vegan), there is something for everyone! And with unique combos like pineapple, butternut squash, sweet potato and mango (Meteorite Mango) you can expose your kids to fruits and veggies they may not normally eat.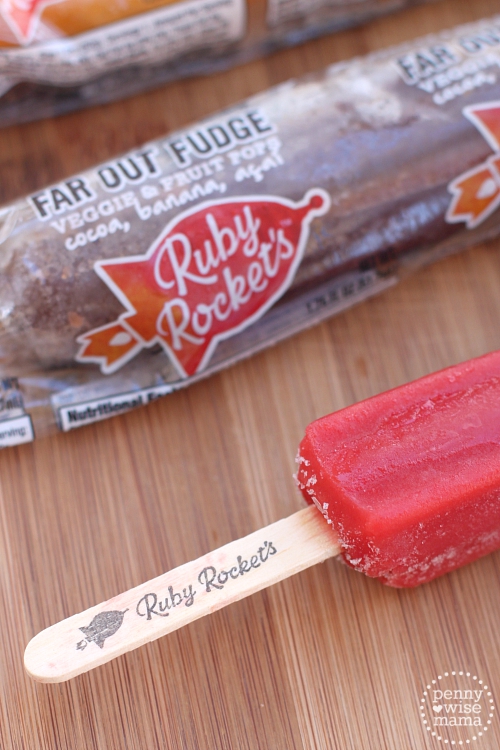 My kids aren't too picky about eating their veggies, but I have noticed that they don't eat as much as they should. I love the Ruby Rocket's have veggies in them like beets, avocado, spinach, carrots, squash and sweet potatoes!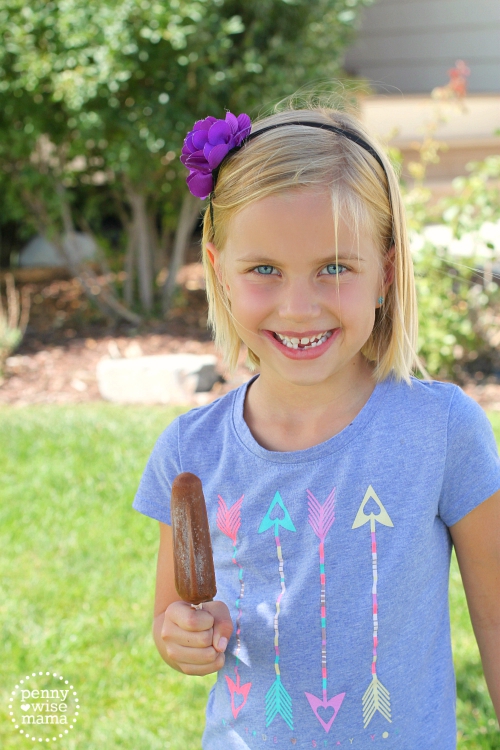 My kids have had so much fun trying all the different flavors and I'll admit, they are pretty yummy! My hubby and I have been sneaking them late at night after the kids are in bed. Far Out Fudge is definitely a family favorite!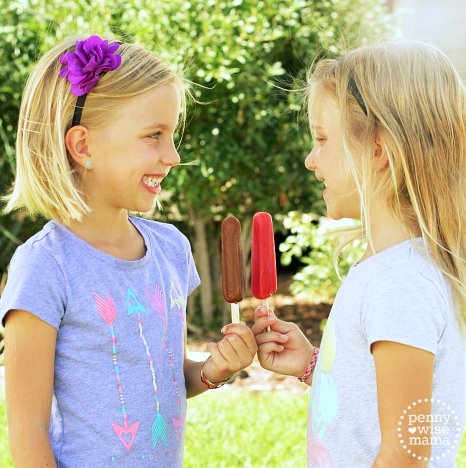 I am so glad that we discovered Ruby Rocket's! Now when my kids come home from school and want a snack, I can give them each a Ruby Rocket's ice pop and everyone is happy. They are excited to have a "treat" and I feel good knowing that they are getting healthy fruits, veggies and probiotics at the same time. I say that's a win!
Ruby Rocket's popularity is sky-rocketing! In just two years, they've grown from 75 stores to 3,200 stores nationwide, with continued expansion expected throughout the year. To find a store that carries Ruby Rocket's near you, use this store locator. You can also follow the brand on Facebook and Twitter for news and promotions!
Have you tried Ruby Rocket's ice pops? Which flavor is your favorite?