Christmas is just days away and I couldn't be more excited! Every year my family comes over for Christmas Eve dinner and we open presents together. I'm always in charge of the main meal, which usually includes a spiral ham. It's simple and relatively inexpensive to prepare, but this year I want to switch it up and make something different. With beef retail prices being down nearly 10 percent from the highest prices in late 2014, I think I will make a beef roast or maybe even ribs!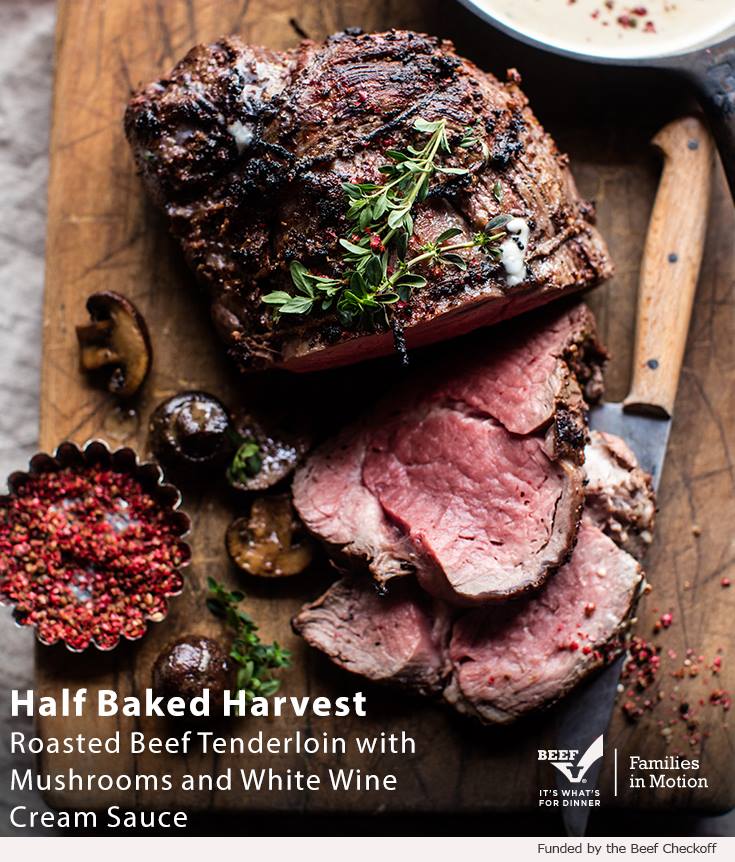 If you are thinking about serving beef as part of your holiday meal, you can expect to see lower prices on roasts, steaks and ground beef at your grocery retailer this season. The Beef Checkoff, the leading authority on all things beef, shares expert tips on how to get the best deals on beef this holiday season and every day.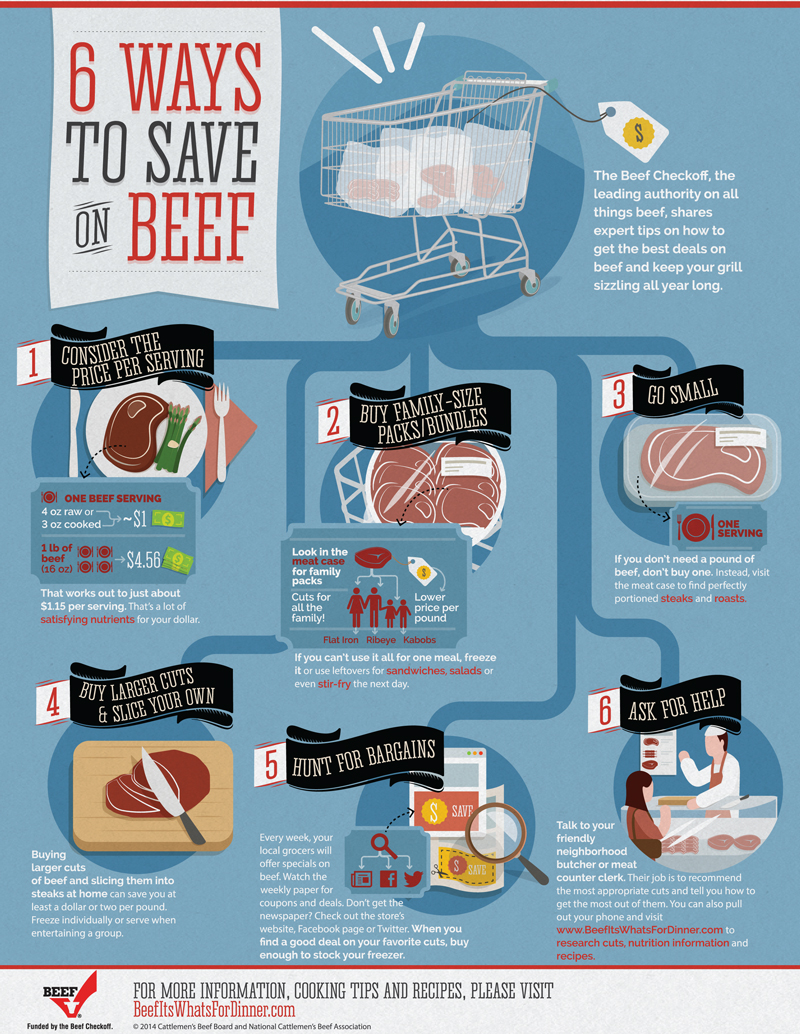 Looking for holiday meal inspiration? You can't go wrong with a beef roast. This oven roasting guide will help take the guess work out of this simple preparation method. And if you're unsure about what kind of roast to buy, check out the Interactive Butcher Counter. It shows a variety of options to help you pick the that best fits your needs.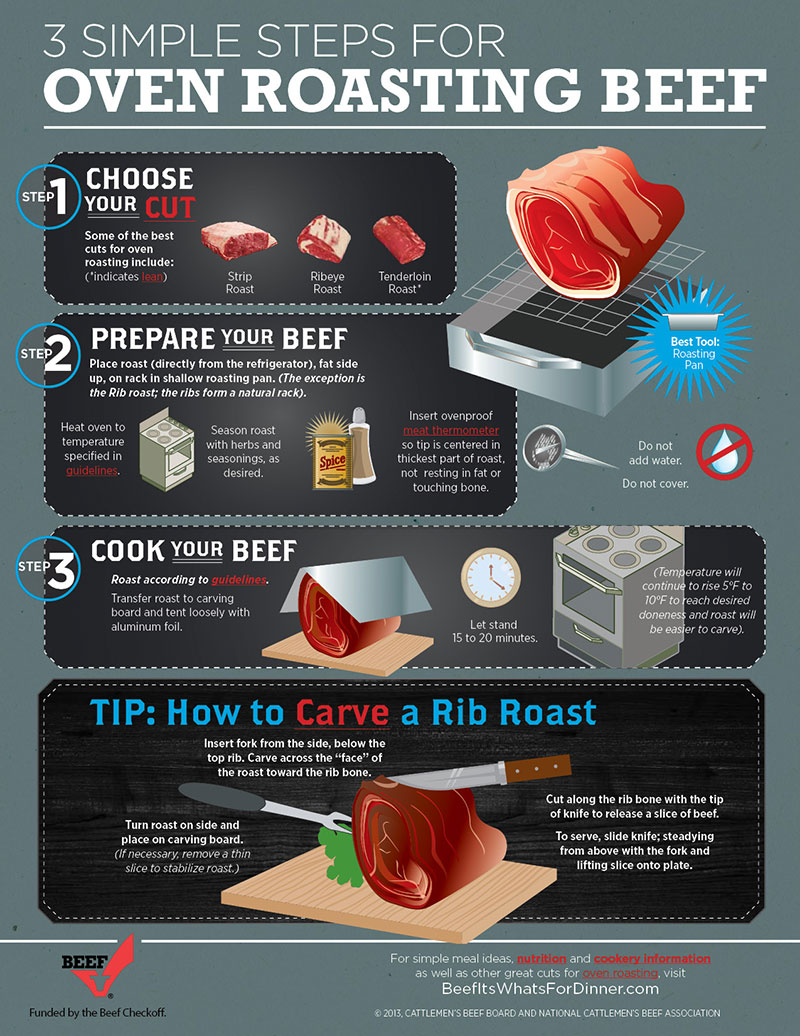 A delicious Rib Roast is also a great choice. This Maple Glazed Roast with Roasted Acorn Squash is easy to prepare before guests arrive, allowing you to spend more time with family and friends.
Watch this video to see how easy it is to prepare!
Delicious Beef Recipes
Citrus-Marinated Beef and Fruit Kabobs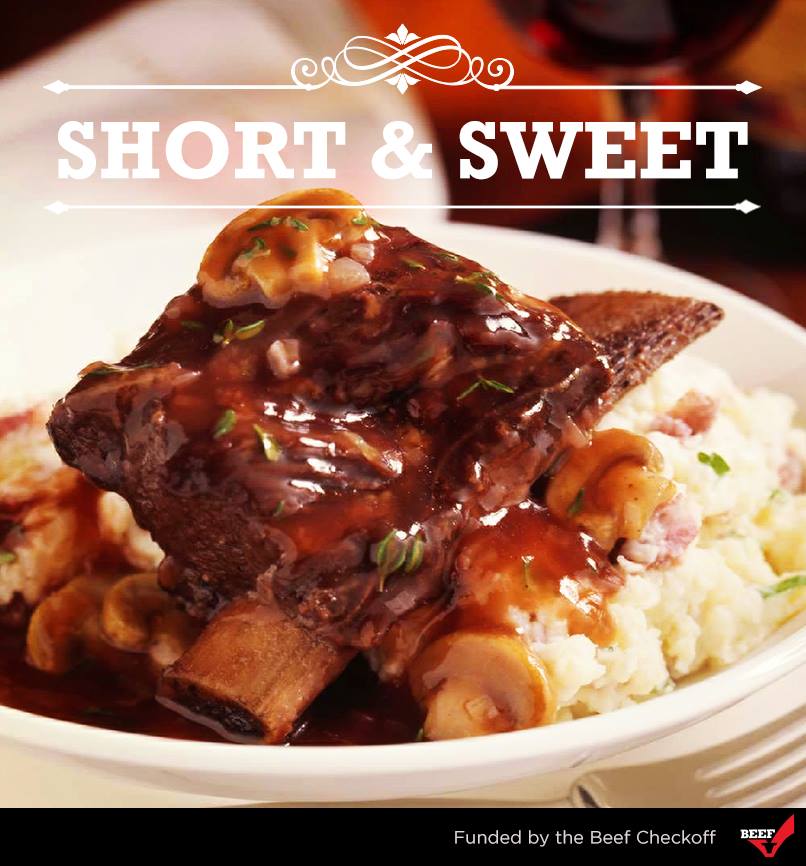 Braised Short Ribs with Red Wine Sauce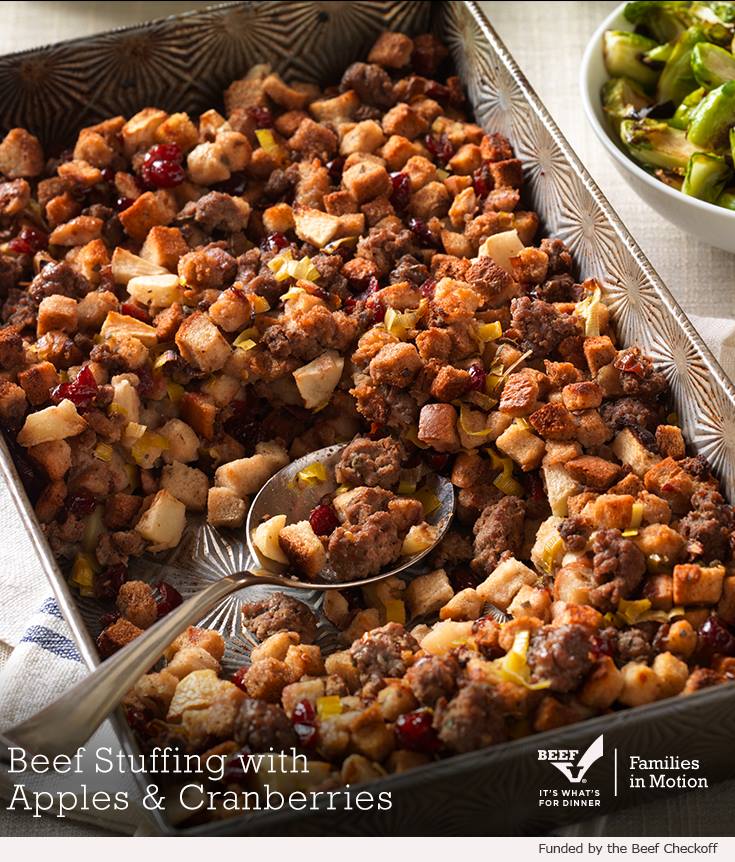 Beef Stuffing with Apples and Cranberries
Don't they all look delicious? Mmm…I can't wait to try them all!
Beef Storage and Handling Tips
It's important that you make sure that you store and handle your beef properly. Check out these tips for best usage:
When you're at the grocery store, pick up beef just before checking out. A good rule of thumb is this: if it will take longer than 30 minutes to get your freshly purchased beef home, consider keeping it in a cold cooler.
Once you're home, refrigerate or freeze beef as soon as possible after purchasing, and always place beef packages on the lowest shelf in your refrigerator on a plate or tray to catch any escaping juices.
For best quality, thaw steaks and roasts in the refrigerator—never at room temperature—and be sure to place the frozen package on a plate or tray to catch any escaping juices during the thawing process. Check out these refrigerator and freezer storage guidelines to ensure maximum quality.
Tip: You can quickly thaw Ground Beef in your microwave in five minutes or less – just follow these simple steps.
For additional holiday entertaining ideas and delicious beef recipes, please visit beefitswhatsfordinner.com.
What are some of your favorite beef recipes to serve over the holidays?
This post is funded by The Beef Checkoff and brought to you by The Motherhood. All opinions in this blog are my own.