Kick your next Game Day up a notch with these delicious Slow Cooker Buffalo Chicken Mini Taco Boats. Zesty, slow cooked chicken combines perfectly with homemade coleslaw in an edible Old El Paso Mini Flour Tortilla Taco Boat.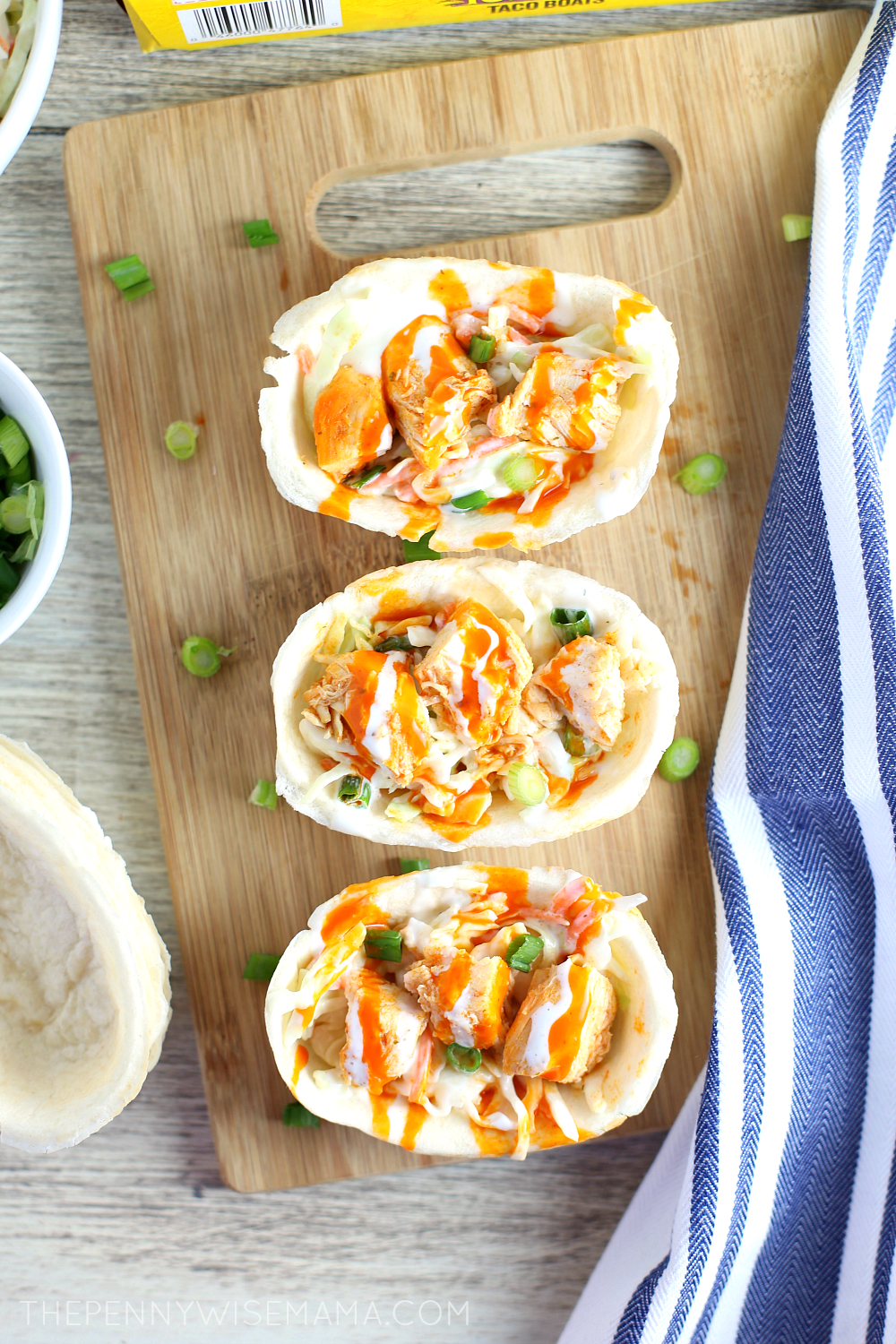 There is so much I love about Game Day besides watching my favorite team play. I love the quality time I get to spend with my family and friends, the laughs and conversation, and of course, all the yummy food. There's no better excuse to get everyone together to relax, have fun and eat!
One of my favorite Game Day foods is buffalo wings. A local restaurant in my town makes the most amazing garlic hot wings that we love to eat on Game Day, or any day for that matter! They are spicy (but not too spicy) and covered in lots of sauce. They are so yummy but too expensive to order for a large crowd.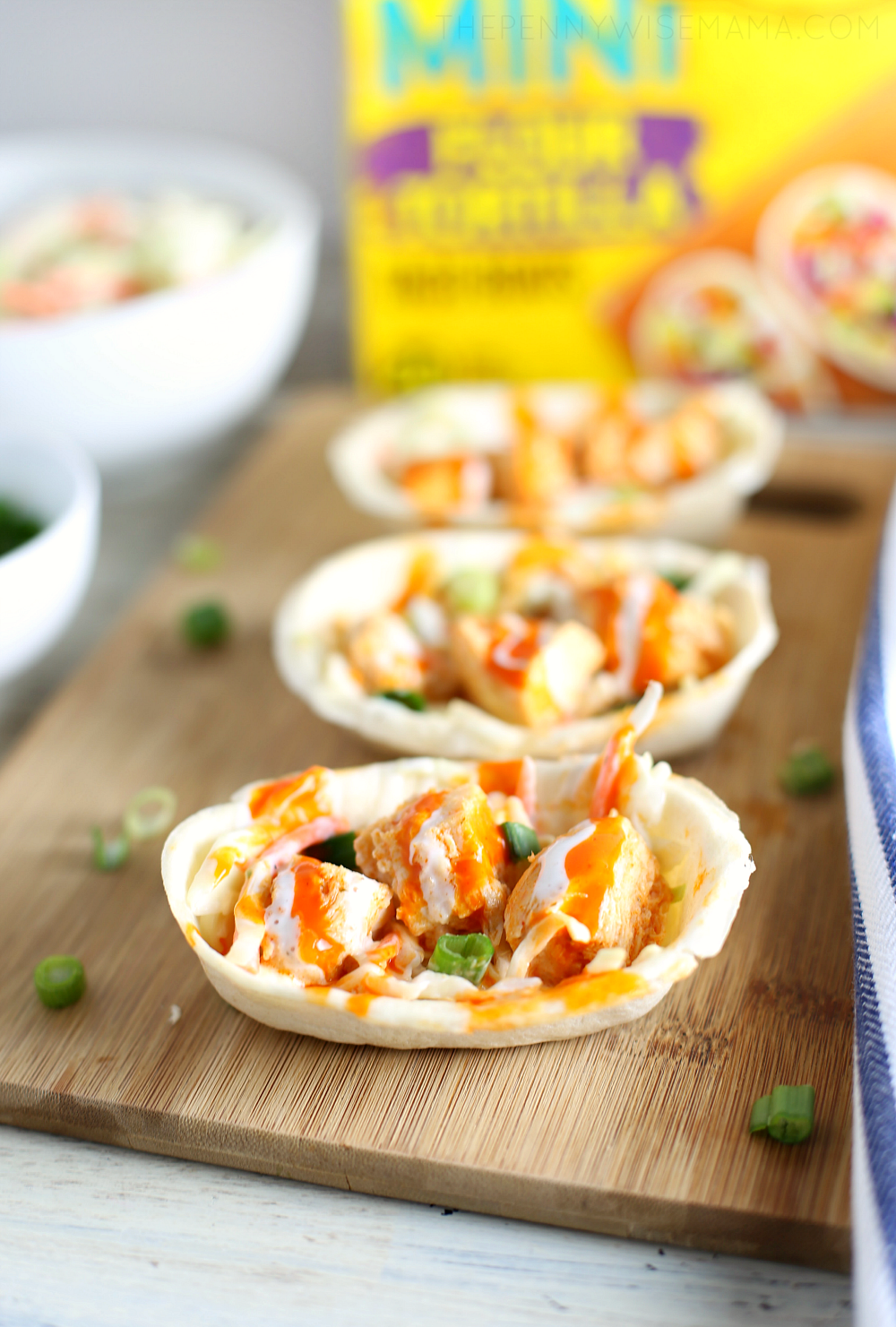 A delicious alternative to hot wings is slow cooker buffalo chicken — it has the same spicy flavor, only much cheaper! You can easily make enough for a crowd and there are so many ways you can serve it — on buns for sandwiches, over rice, on rolls for sliders, or even in tacos!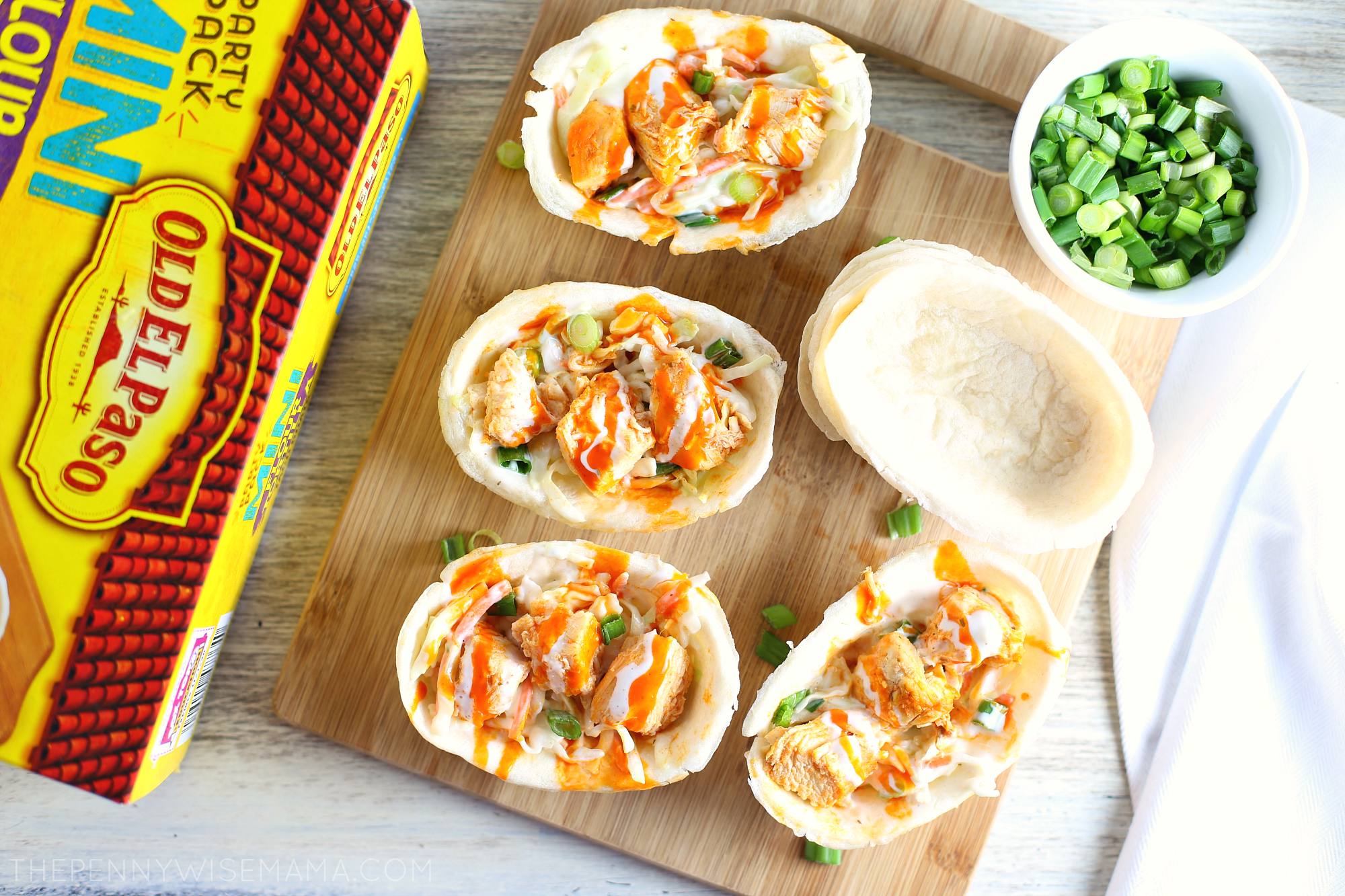 When I was at Walmart the other day I saw these Old El Paso Mini Flour Tortilla Taco Boats made with real flour tortillas. It got me thinking that I could use them to make buffalo chicken taco boats for our next game day party. I decided to trial them for my son's birthday dinner and they turned out perfect. The whole family loved them!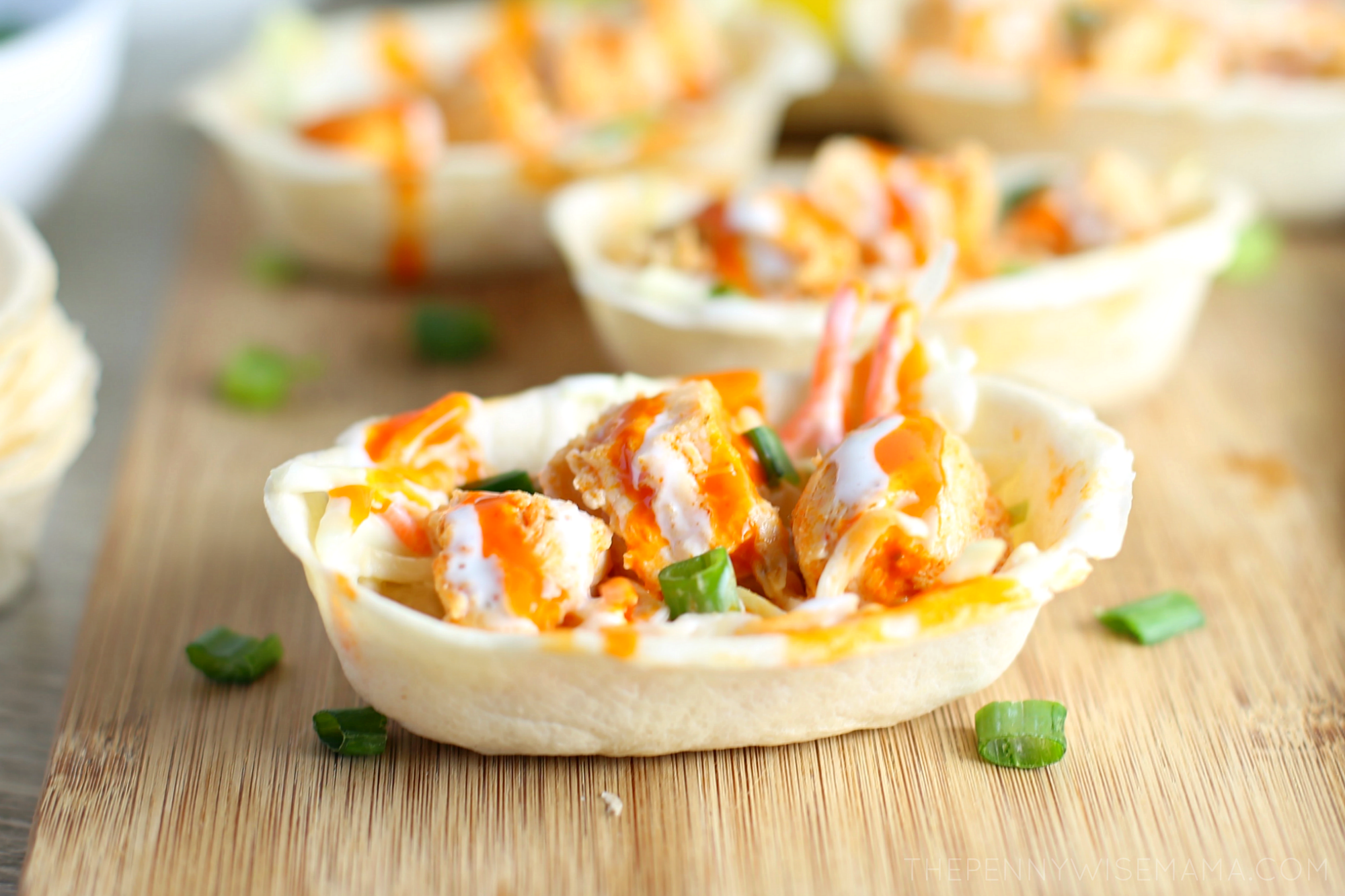 These Slow Cooker Buffalo Chicken Mini Taco Boats are simple to make, and best of all, full of flavor. They make a great appetizer! Simply cook the chicken in your slow cooker and prepare the coleslaw ahead of time. When you are ready to eat, simply spoon coleslaw into each taco boat and top with chicken and drizzle with ranch dressing and wing sauce if desired. Delish!
You can find everything you need for this delicious Game Day meal, including all of the yummy Old El Paso products, at Walmart!