Over the holidays my healthy eating habits went out the window. I ate out a lot and had way too many sweets. But I don't regret it one bit! I think it's good to give yourself a break from counting calories every now and then and enjoy food without the guilt. I definitely enjoyed my time off, but now I'm excited to get back on track. I've been going to the gym 5 days a week and I've been eating mostly clean foods. I've also been trying to drink more water. After just a couple of weeks of fine-tuning my diet, I've already lost a couple of pounds and I feel great!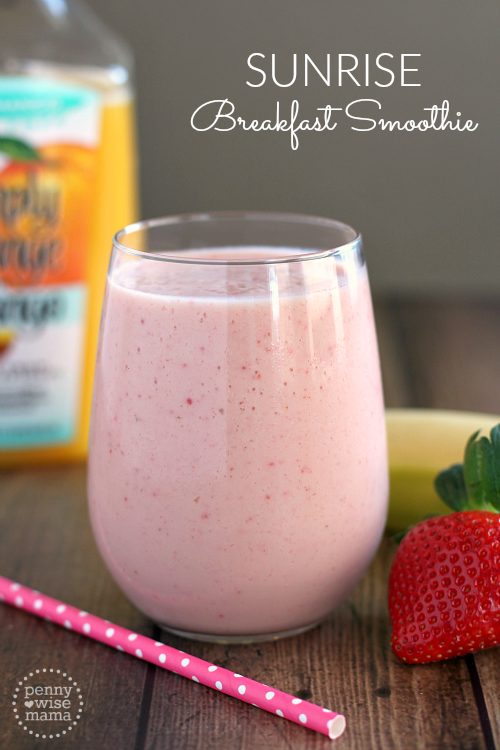 While some of you may disagree, I think breakfast is the easiest meal of the day to eat healthy. From eggs and oatmeal to smoothies, there are so many wholesome and delicious meal options. I have been making smoothies for breakfast (or sometimes even lunch) for several years now and I love them! They are so easy and with tons of flavor combinations, you never really get sick of them. Plus, they are an easy way to sneak veggies and protein into your diet!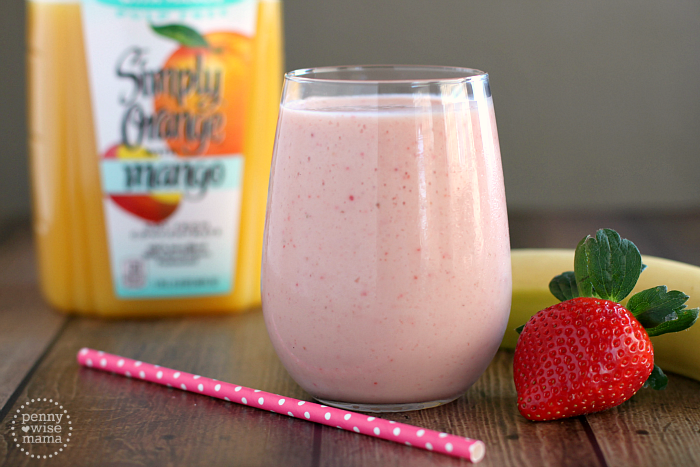 I recently made this Sunrise Breakfast Smoothie and it was a hit! Not only is it satisfying and refreshing first thing in the morning, it's also pretty like a sunrise. The best part is it's delicious and super easy to make. All you need is Simply Orange with Mango (or any other orange juice variety), vanilla yogurt, strawberries and a banana. It's also really good with a handful of spinach. Simply throw it all in a blender and blend it until smooth, and in just a couple of minutes, you have a well-rounded meal that you can enjoy at home or on your way out the door!

Sunrise Breakfast Smoothie
This Sunrise Breakfast Smoothie is satisfying and refreshing first thing in the morning. It's delicious and super easy to make. Perfect for busy mornings!
Author:
The PennyWiseMama
Ingredients
1 cup Simply Orange with Mango (or any other variety of orange juice)
1 cup low-fat vanilla yogurt or vanilla Greek yogurt
6-8 frozen strawberries
½ of a banana
1 handful of spinach (optional)
Instructions
Combine all ingredients in blender and blend until smooth.
Enjoy immediately or store in refrigerator for up to 1 hour.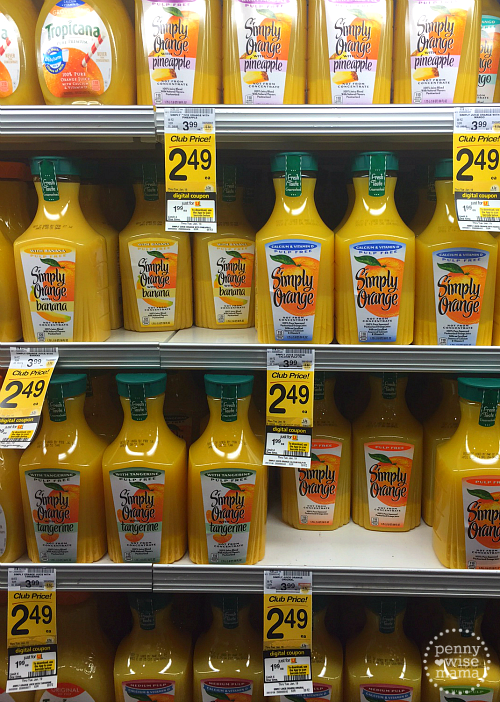 I found everything I needed to make my Sunrise Breakfast Smoothie at my local Safeway. I love that they carry a wide variety of healthy products to help my family stay on track and they have great deals to top it off!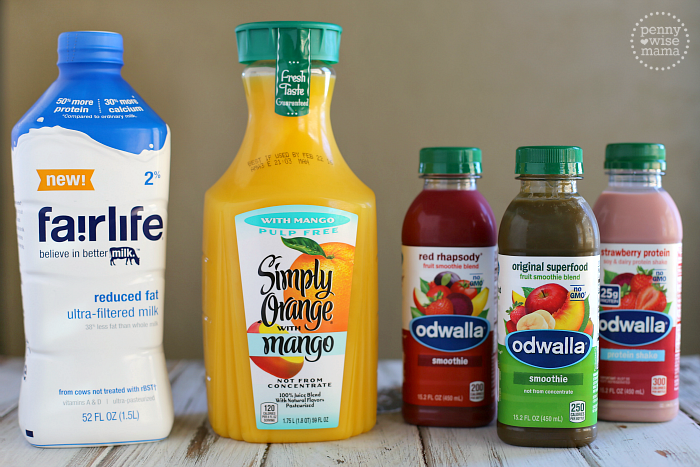 Start Smart. Stay Active. Keep Fit.
Kickstart the new year by making healthy choices! Save your receipt when you purchase Simply Orange, Fairlife Milk or Odwalla products at your local Albertsons or Safeway stores by March 24, 2016 and you can enter for a chance to win 1 of 1000 Misfit Shine Fitness + Sleep Monitors! For more info and to enter the giveaway, visit the Start Smart. Stay Active. Keep Fit. promotion.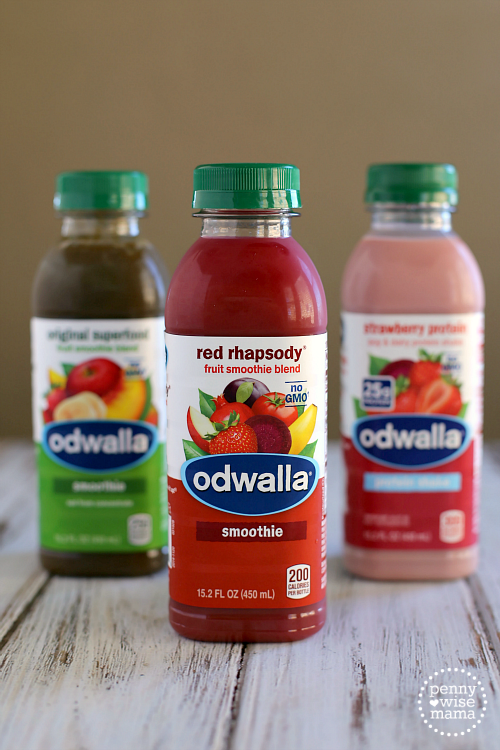 What changes are you making this year to live a healthier lifestyle?
This blog post was sponsored by Coca-Cola but the opinions are completely my own based on my experience. #StartSmart2016