I love shopping for clothes, especially for my twin girls. It's always fun to find new styles and there's nothing better than putting on a brand new outfit. With three kids, it seems like I am buying new clothes every few months. They just outgrow them or wear them out so quickly! Over the years I've learned which brands to buy and which ones to avoid. There's definitely some that make better quality clothes than others. One brand that I've always wanted to try, but never had the opportunity to until recently is Tea Collection. The unique styles and designs have always intrigued me, and I've heard so many great things about them. I knew I just had to try them out for myself!

Tea Collection was started in 2002 in San Francisco with 3 beautiful, pima cotton baby sweaters and a vision of bringing the fusion of worldwide cultures and modern design to fashion.
Here is a little more about the company:
We design distinctive fashion collections inspired by the beauty we discover in our travels around the world. From the iconic art and architecture of Barcelona to the graphic boldness of Brazilian street graffiti, we interpret our discoveries into beautiful, dynamic styles for children, ages 0-12. We launched our women's collection in the fall of 2010 in that same spirit—easy-going, culturally-connected styles designed to fit your life.

Why the name Tea?

Tea, the drink, is shared in nearly every culture around the world. Being Tea is about experiencing life together, even when we're not in the same place. It means taking the time to understand and honor our differences. In doing so, we become closer.
Having heard such great things about Tea, I was anxious to try some of their toddler girls clothing. Tea generously sent me two 5-piece sets to try out on my twin girls. We received the Kupu Kupu Set and the Water Goddess Set (now called the Dharma Set).
My twin girls were so excited when the clothing arrived. They couldn't wait to try everything on (yes, they are already fashion divas!), and insisted on wearing the rompers even though it was a little chilly out. They just loved everything right from the start, and so did I!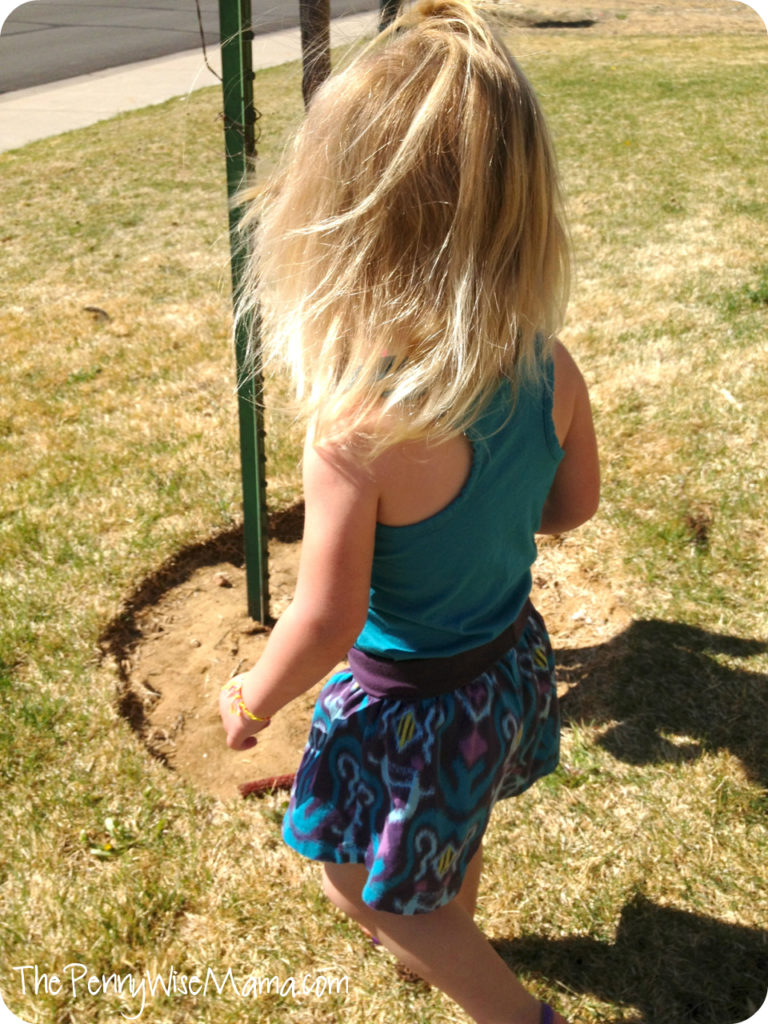 I ordered the girls size 2, based on the height and weight descriptions on Tea's website. The girls are almost 2 1/2, so I was a little nervous that they wouldn't fit, but they fit perfectly! I was also a little worried that the clothing would shrink since they are 100% cotton, but so far they haven't. We've only washed everything a few times, but the colors are still nice and bright and we haven't noticed any fading.
We have been very impressed with the quality and style of Tea Collection. The clothes are well-made and durable, and they are oh so soft! The unique designs inspired by other cultures are definitely fun and eye-catching. I can't wait to get more cute outfits for my twin girls. Tea also has women's clothing, so I might just have to find some outfits for myself too!
BUY IT:
Tea Collection carries a wide variety of clothing for both boys and girls from newborn to age 12, as well as for women. You can purchase directly from TeaCollection.com. You can also find a local store near you.
WIN IT:
I am giving away a $100 gift certificate to Tea Collection during my Spring Into Fashion Giveaway Event taking place that is taking place April 25-30. Make sure you head over and enter now…you don't want to miss it!
**Leave a relevant comment on this post to earn an extra 10 entries in the giveaway!**