I've been eating clean for about six weeks now and I feel great! I will admit that it was a hard adjustment in the beginning. I've always eaten pretty healthy, but I still had to change some of my eating habits. I wasn't sure I could make the commitment, but I have stuck with it! It feels good to know that I am taking care of my body and fueling it what it needs to function at an optimal level.
Breakfast is the easiest meal of the day. I alternate between two different meals to keep it simple. If I am on-the-go (or just want something different), I make my Eat Clean Protein Smoothie. Otherwise, I stick to my usual eggs and oatmeal.
According to Tosca Reno, the author of the Eat-Clean Diet
, the most well-rounded breakfast is four scrambled egg whites + one yolk and oatmeal with berries. The meal is packed full of protein and complex carbs. It takes a little longer to make than a smoothie, but it definitely gives me the energy I need to start my day.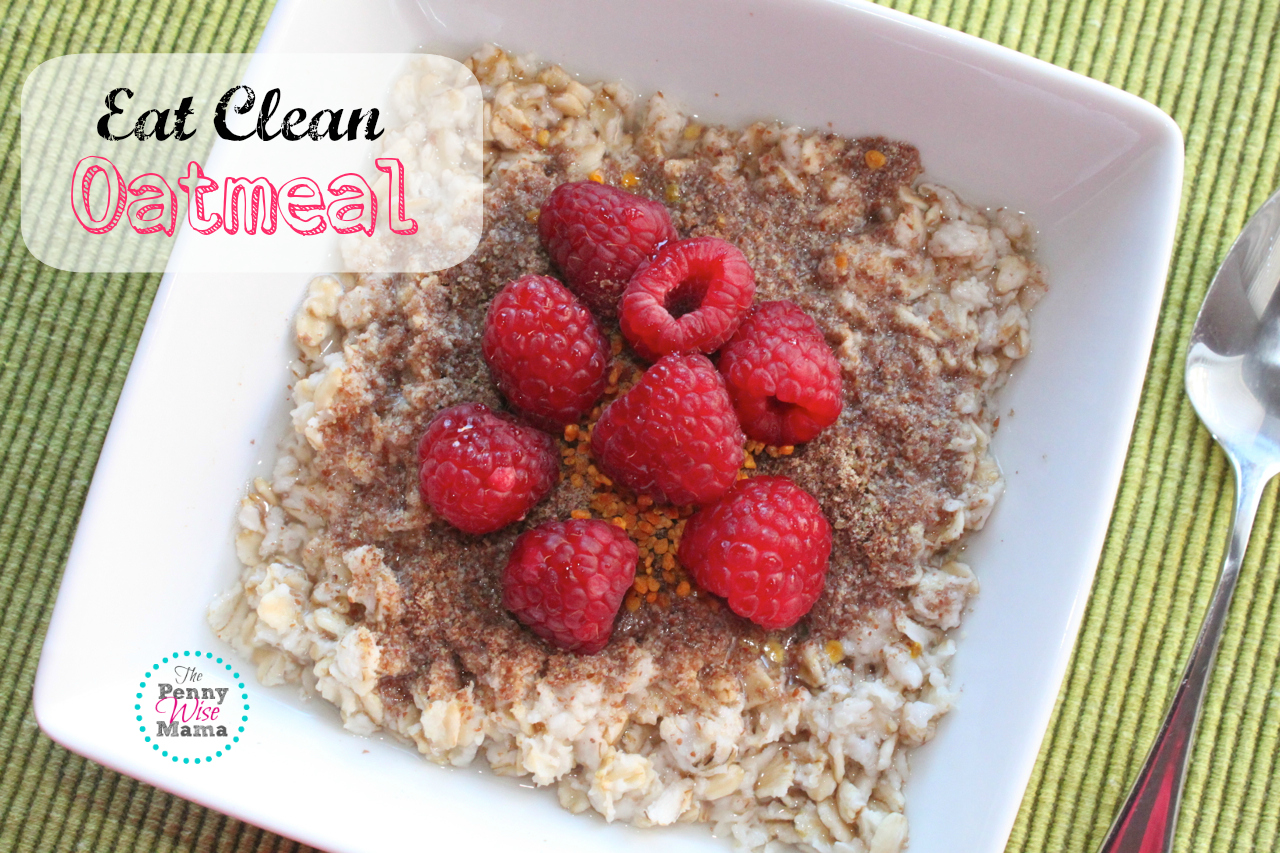 The oatmeal was a little hard to get used to at first. I've always loved oatmeal, but I ate it the "naughty" way — instant oats with milk and brown sugar. Now I make old fashioned oats with water and add flax seed, bee pollen, and fresh berries. (see full recipe below)
One thing I would like to point out is the flax seed and bee pollen take some getting used to. I've tried regular flax and golden flax, and the golden is much tastier. If you don't like it the first time, don't give up on it. It took me a few days to get used to it but now I prefer to eat my oatmeal this way.
I always make my oatmeal first and while it's cooking I make my eggs. That way they are both done right about the same time.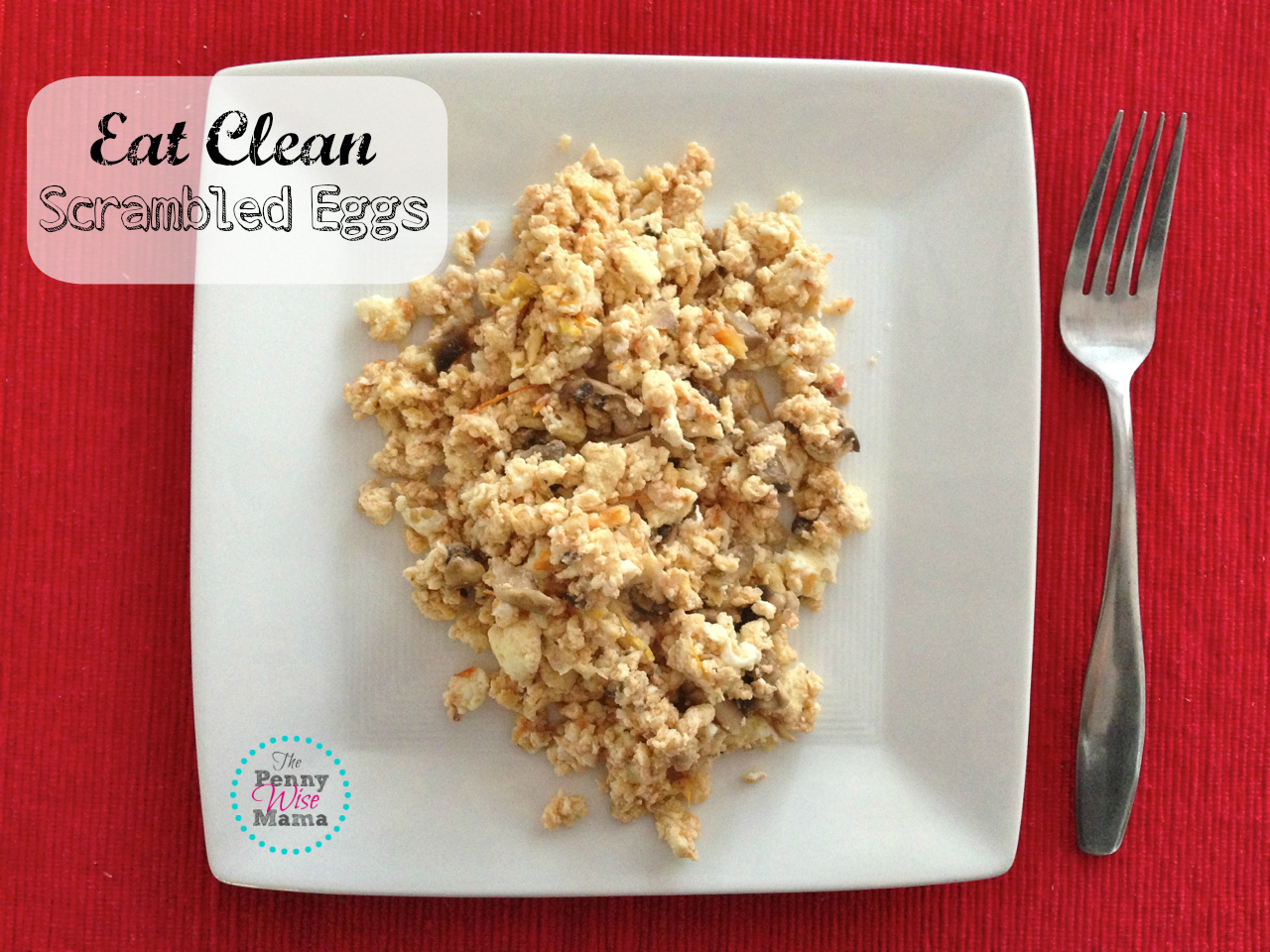 I eat four egg whites and one yolk for breakfast (yolks have a lot of fat and cholesterol in them, so you shouldn't eat more than 2 per day). In the beginning, I didn't do anything special to my eggs. I would scramble them and add sea salt and pepper. Now I add a little homemade salsa or veggies to them to give them more flavor. They are delicious!
I should point out that we buy our eggs direct from a local farm. They are organic, cage-free, brown eggs. They are the best! We only pay $17 for 15 dozen (compared to $4 dozen at the store).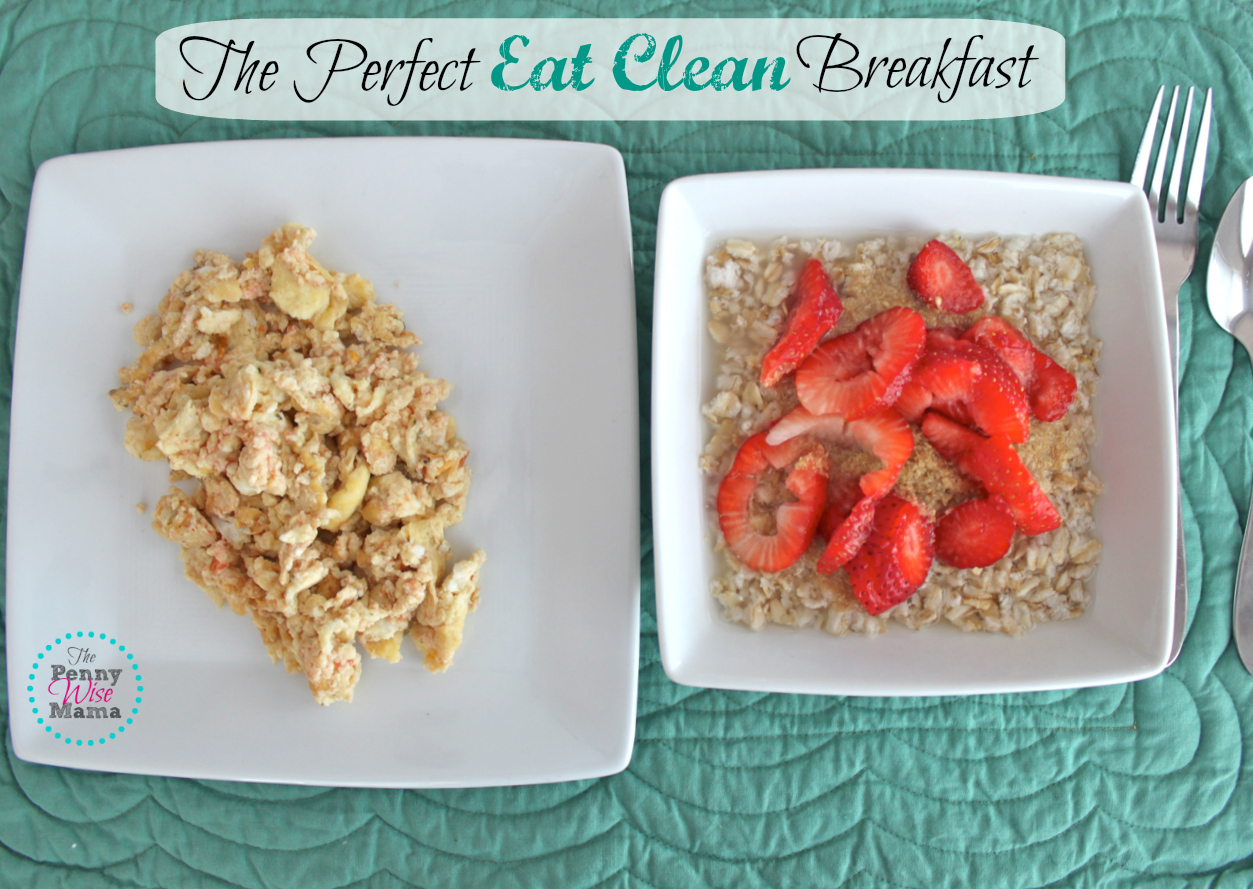 If you are thinking about eating clean, breakfast is the best place to start. You can't go wrong with scrambled egg whites and oatmeal. It should be your go-to meal just about every day. It will jump-start your metabolism and give you the energy needed to complete a workout or simply start your day.
The Eat – Clean Diet
The Eat-Clean Diet Recharged: Lasting Fat Loss That's Better than Ever! Rev Upd Edition by Reno, Tosca published by Robert Kennedy (2009) Paperback
The Eat-Clean Diet Stripped: Peel Off Those Last 10 Pounds!
The Eat-Clean Diet Workout: Quick Routines for Your Best Body Ever (with DVD)
Tosca Reno's Eat Clean Cookbook: Delicious Recipes That Will Burn Fat and Re-Shape Your Body!
The Eat-Clean Diet Cookbook: Great-Tasting Recipes that Keep You Lean!
The Eat-Clean Diet Cookbook 2: Over 150 brand new great-tasting recipes that keep you lean!
The Eat-Clean Diet Vegetarian Cookbook: Lose weight – get healthy – one mouthwatering meal at a time!
To see specific measurements and ingredients for my oatmeal, check out the recipe below.