The time has finally come! Toy Story 4 is now available on Blu-ray/DVD! Get your exclusive 4K Ultra HD Blu-ray Collectible SteelBook available only at Best Buy. This post is sponsored by Best Buy, but all opinions are my own.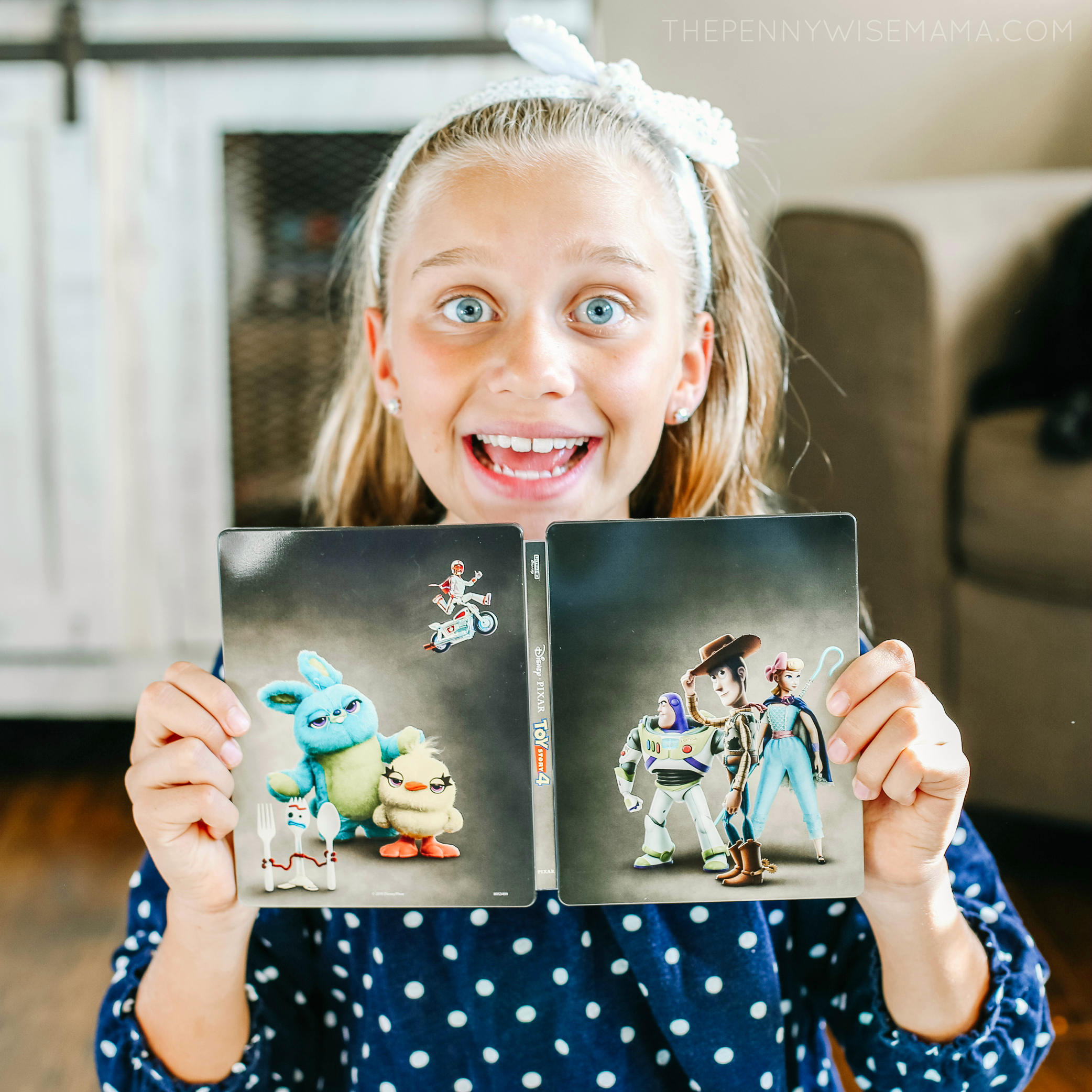 My family is a huge fan of the Toy Story series, and Pixar movies in general, so we could not wait to see Toy Story 4.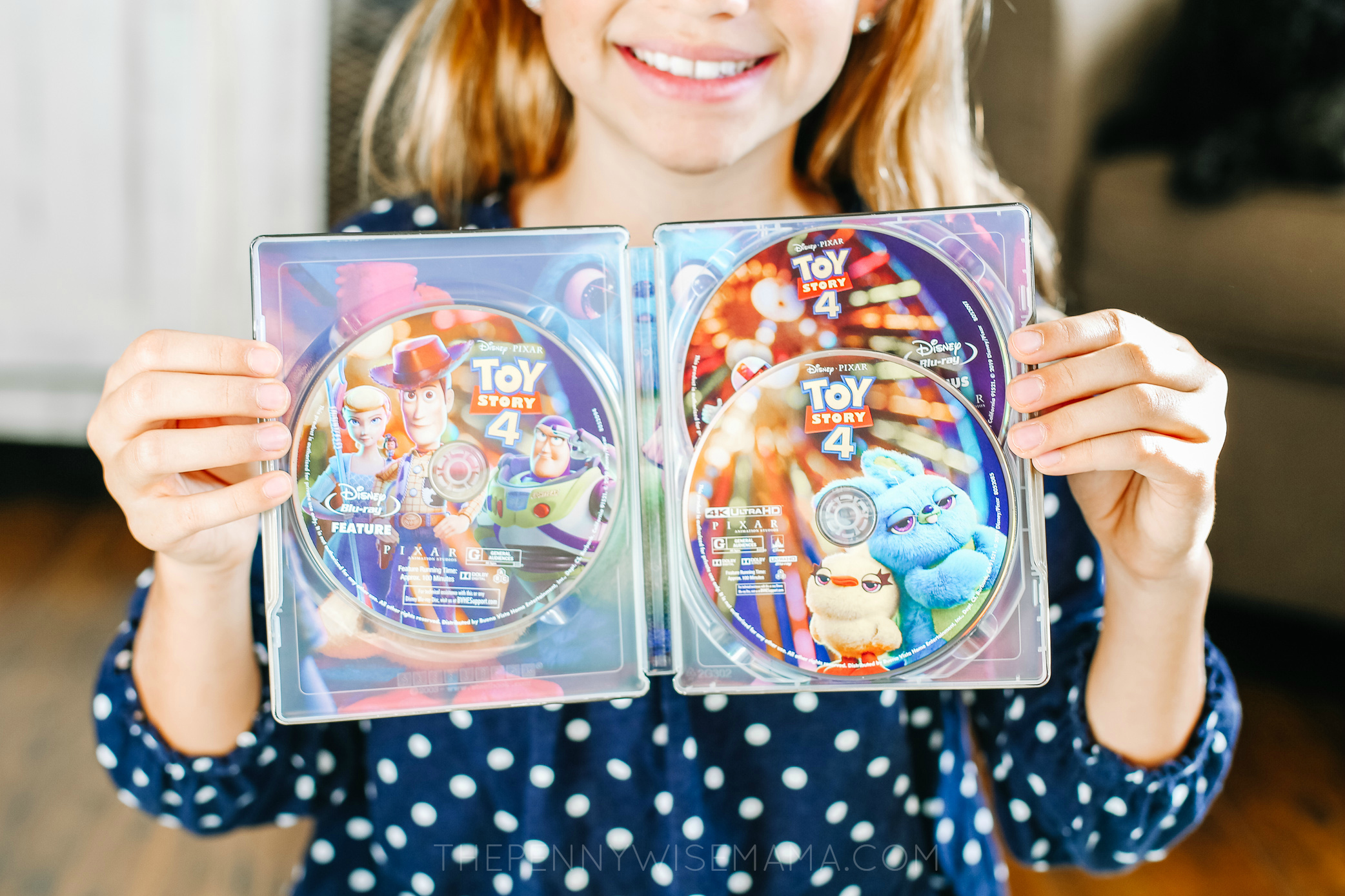 Have you had a chance to see it? It is such a great movie! My family LOVED it. With new characters, new adventures, and amazing Pixar animation, it is definitely a must-see!
Toy Story 4 Synopsis
Woody (voice of Tom Hanks) has always been confident about his place in the world, and that his priority is taking care of his kid, whether that's Andy or Bonnie. So when Bonnie's beloved new craft-project-turned-toy, Forky (voice of Tony Hale), declares himself as "trash" and not a toy, Woody takes it upon himself to show Forky why he should embrace being a toy. But when Bonnie takes the whole gang on her family's road trip excursion, Woody ends up on an unexpected detour that includes a reunion with his long-lost friend Bo Peep (voice of Annie Potts). After years of being on her own, Bo's adventurous spirit and life on the road belie her delicate porcelain exterior. As Woody and Bo realize they're worlds apart when it comes to life as a toy, they soon come to find that's the least of their worries.
Toy Story 4 is one of those movies that will make you smile, make you laugh, and even make you cry. It is heartfelt and engaging for adults and kids alike, making it a great movie for all ages.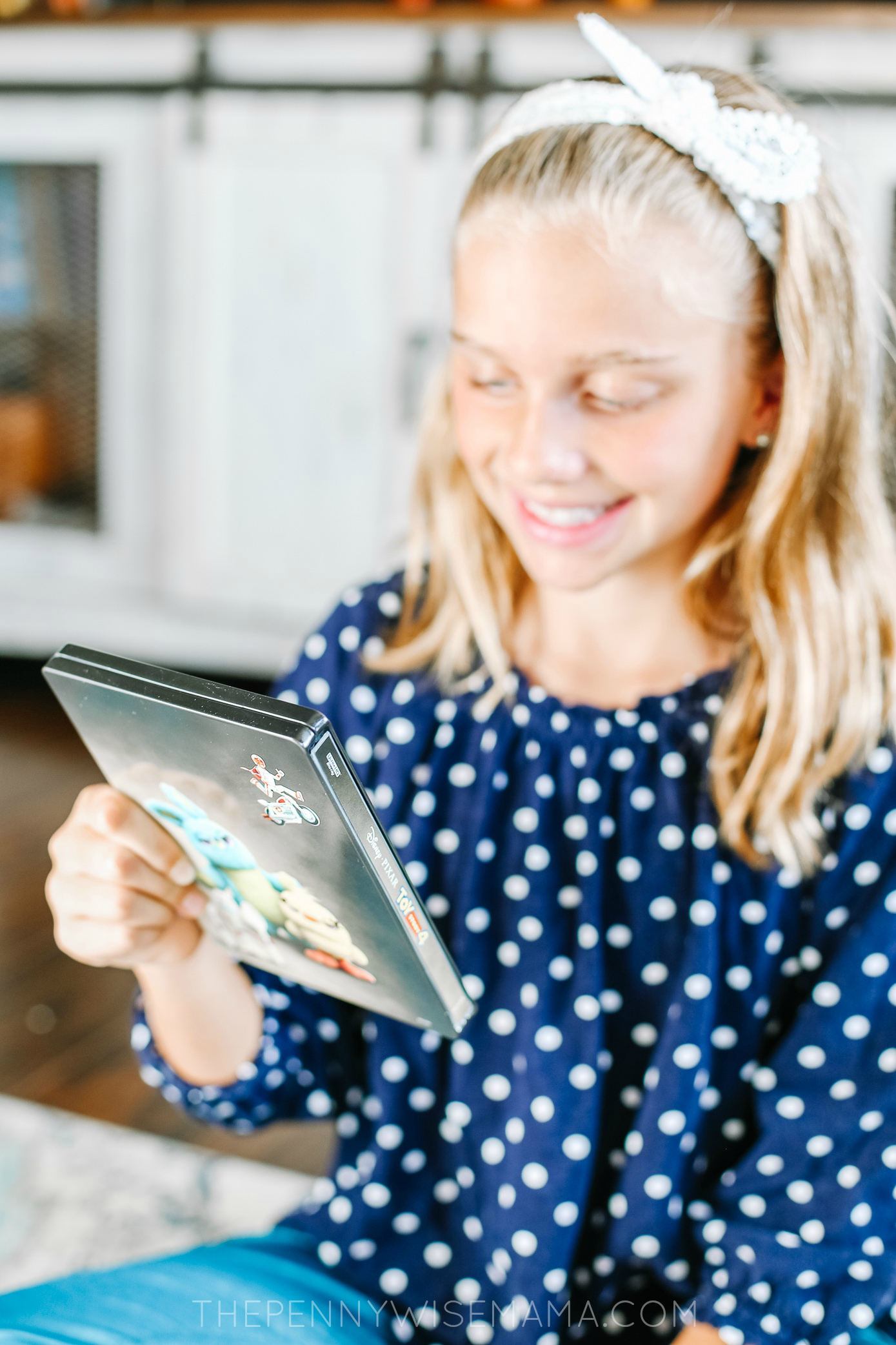 My husband, kids, and I all agree that Woody is our all-time favorite character, but we loved Forky, the newest character to join the fun. His funny antics kept us laughing the entire movies. I don't want to give away any spoilers, so you'll have to watch it for yourself!
Did you miss seeing Toy Story 4 in theaters? Celebrate the release by purchasing your own Toy Story 4 SteelBook featuring unique artwork in a collectible case and enjoy a movie night in the comfort of your own home!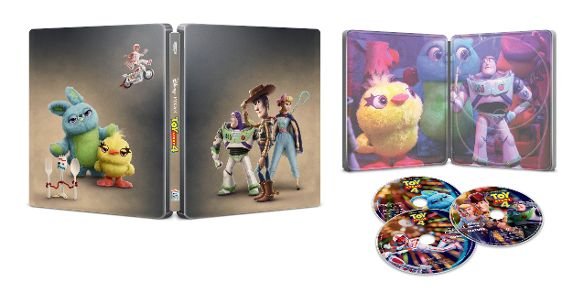 Toy Story 4 Deal at Best Buy
Save $5 on select Pixar titles with purchase of Toy Story 4. Enter code TOYSTORY5 at checkout. Get your collectible Toy Story 4 SteelBook at Best Buy today!
Watch Toy Story 4 Official Trailer