Spring is a great time to refresh your home and stock up on essentials. It's also a great time to switch up your toilet paper. If you've been using the same 'ol store brand for a while now, you might want to give Charmin a try!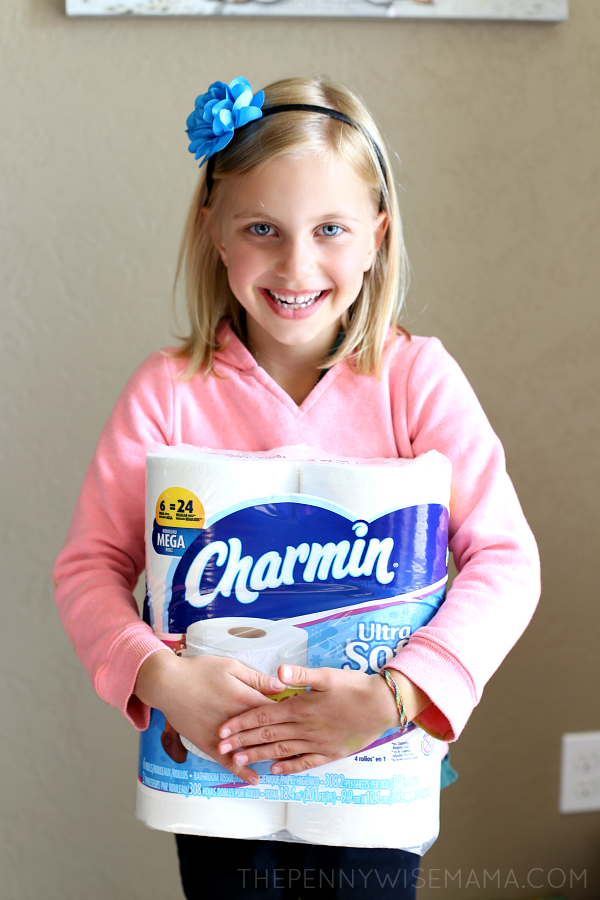 It's no secret around here that my family loves Charmin toilet paper. We've tried other brands, but nothing compares to the texture, strength and performance of Charmin. The truth is, even if I wasn't a Charmin Ambassador, I would still buy it. It truly is that great!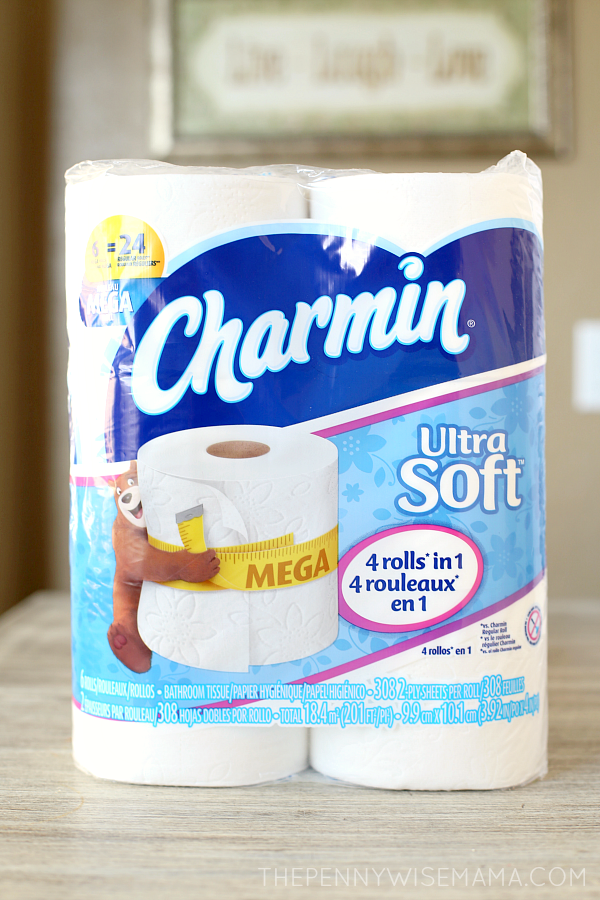 Charmin Ultra Strong has been our go-to toilet paper for a long time — we love the strong, washcloth-like texture — but recently we fell in love with Charmin Ultra Soft. We were challenged to put it to the test over the past couple of weeks and found that, like Charmin Ultra Strong, it is pretty amazing!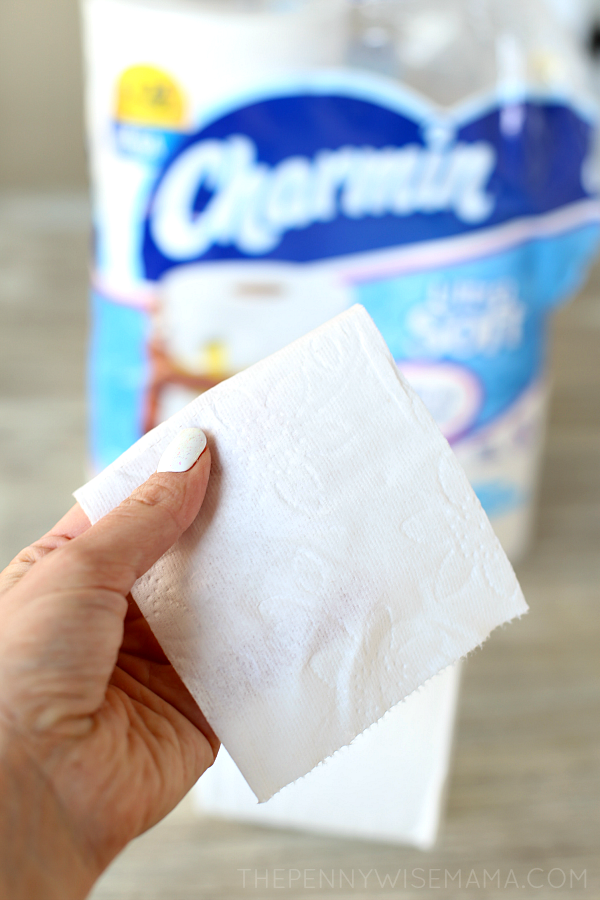 The change in seasons has made our skin dry and irritable, which means it's no fun to wipe. Charmin Ultra Soft's cushiony-texture has been so soft and gentle on our sensitive skin. The best part is even though it's soft, it's still nice and strong and it cleans well! Like Charmin Ultra Strong, you don't need very much to get the job done. Even my kids have learned to use less, which has made our rolls last longer!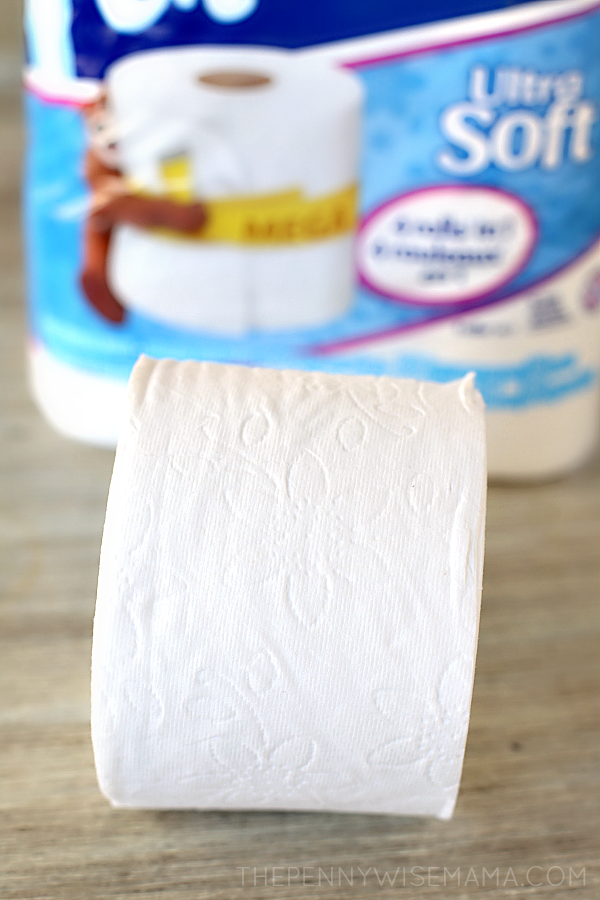 My kids have especially enjoyed using Charmin Ultra Soft. They keep telling me how soft it is. One of my girls even asked if we can buy more because she loves it so much!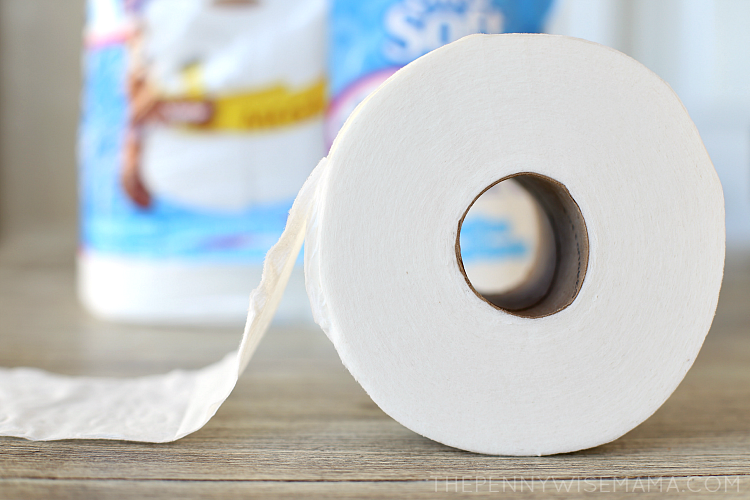 After using both Charmin Ultra Strong and Charmin Ultra Soft, we've discovered that we love both for different reasons. I think it's safe to say that we are happy campers as long as our bathroom is stocked with one or the other!
Win a Year's Supply of Charmin
Want to win a year's supply of Charmin? Simply give Charmin toilet paper a try and then leave a short review on Charmin's Facebook Ratings & Reviews Sweepstakes! Everyone who leaves a review will be entered to win. I entered and it was super easy! Submit your review here. FYI – you'll need to do this from a computer because the sweepstakes won't load on a mobile device.
Stock up on Charmin this spring and save with these Charmin printable coupons!
What do you like best about Charmin toilet paper?
I partnered with Charmin to bring you this post. All opinions are my own.