Toilet paper — it's probably not something you choose to talk about very often but when asked about it, I am sure you have a strong opinion about which brand is the best, softest, strongest, etc. You're probably also passionate about how it should be put on the toilet paper holder — over or under? (that's for another post). I happen to be pretty opinionated myself and as much as I hate to admit it, I am a but of a toilet paper snob. I want the very best. Because, well, it works better and in the end, it saves me money.
So which brand is the best?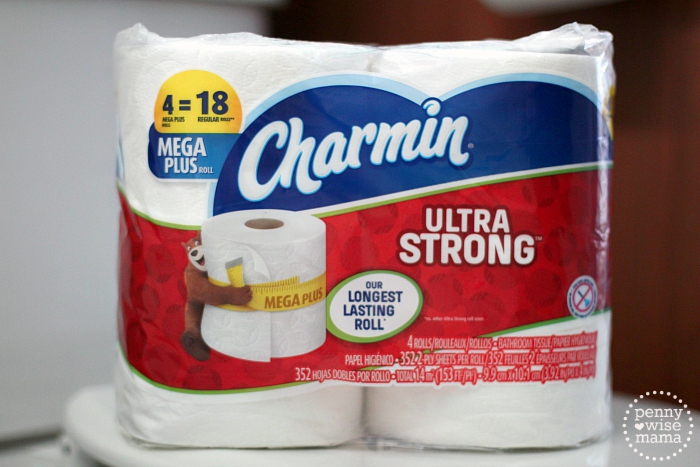 I suppose that depends on the person, but my family loves Charmin. We've been using it for as long as I can remember. I've strayed away here and there in the name of saving money, but I've always come back. It's just so soft and strong and cleans the best.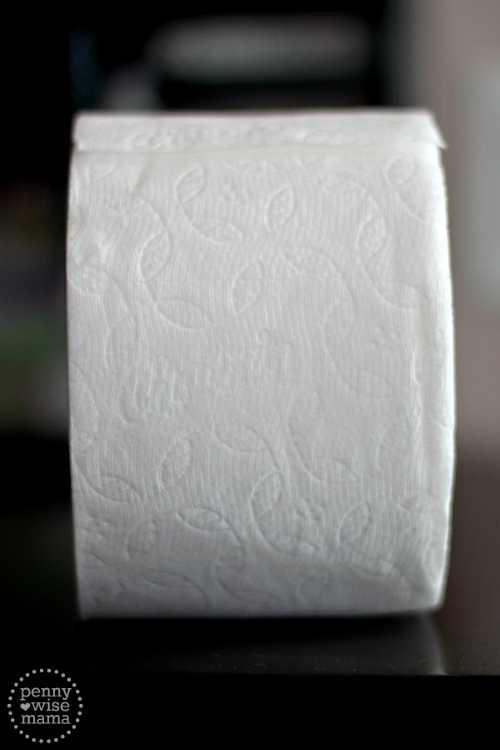 Charmin Basic has been my go-to for a while now (it's less expensive and works great), but I have a new favorite — Charmin Ultra Strong. Recently, my family was asked to try Charmin Ultra Strong for several weeks to see how we'd like it and now I can't imagine using anything else. It's so soft, yet so strong! Just a few squares gets the job done, so one roll goes a long way.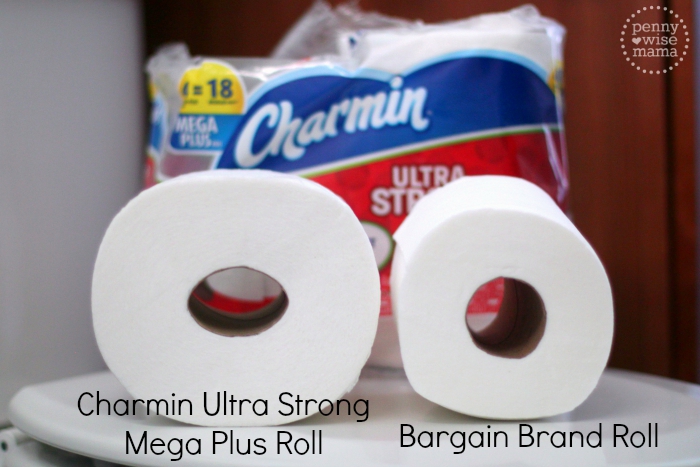 Charmin Ultra Strong features 2-ply toilet paper that is 4x stronger than the leading bargain brand, which means you use up to 4x less! It features a washcloth-like texture that is soft to the touch, yet ultra strong. Unlike other brands, Charmin is guaranteed to be clog-free, so you don't have to worry about the added strength causing more harm than good. I recommend trying Charmin Ultra Strong Mega Plus Rolls. Each roll is equal to 18 regular rolls! They are definitely big and last a long time, so you don't have to replace them as often.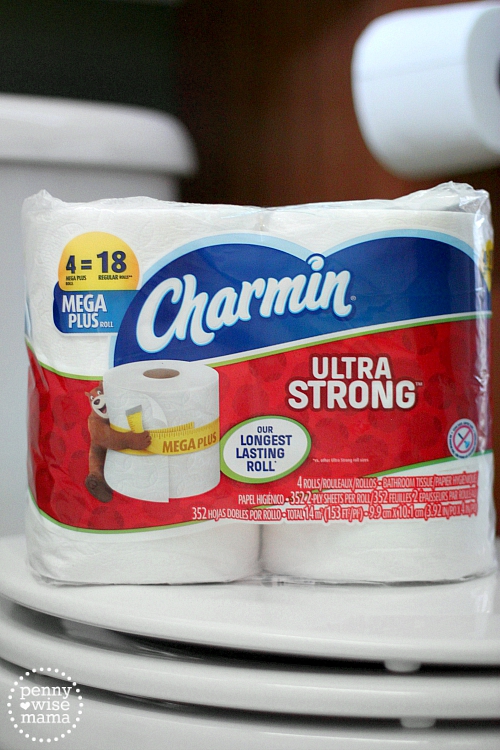 My twin girls started school this year so we have been practicing having them wipe on their own after going number two. This has been hard for me to let go of, being the clean freak that I am, but I am happy to report that they are doing great and their underwear is staying clean. You didn't need to know that, but I figured all you parents would understand how awesome that is.
When it comes down to it, Charmin toilet paper is simply the best. It's soft, strong and goes a long way. You know it has to be pretty amazing if it can be used to make the most beautiful wedding dresses. I'm not kidding — check them out!
Have you tried Charmin Ultra Strong toilet paper?
I partnered with Charmin to bring you this post. I received product and compensation for my time. All opinions are my own.