Over the past few years, I've made an effort to replace my chemical-filled household cleaners with eco-friendly alternatives. We all have allergies, so it's important that we only use products that are composed of natural ingredients. It's definitely helped reduce our allergy symptoms and I can only imagine how much better it will be for our health in the long run!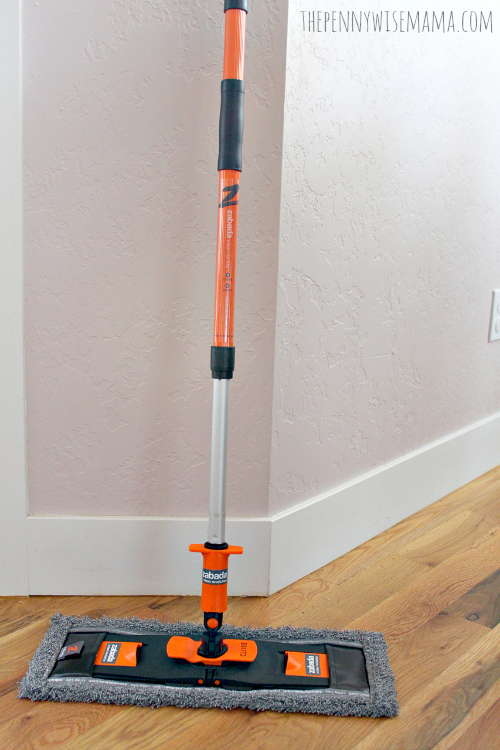 One area that has been hard to clean naturally is my hardwood and tile floors. I hate using floor cleaners but I'm paranoid about all the germs and bacteria that is left behind if I only use a mop with water. This is where my new Zabada Floor Cleaner comes into play!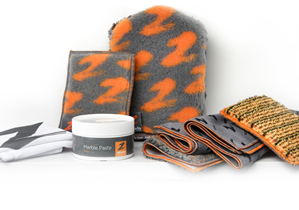 If you haven't heard about Zabada, it's a premium line of chemical free, cost efficient and environmentally friendly microfiber cleaning products. Unlike traditional cleaning products, Zabada products remove 99% of harmful bacteria just by using water. A quick wipe with Zabada and water maintains kitchen hygiene standards better than traditional cloths soaked in bleach.
How Do Zabada Products Work?
While the water goes to work on loosening the dirt, Zabada's ultra-fine and unique thick-pile fibers replace the whole yucky chemical process to achieve an unbeatable result — removing up to 99% of bacteria. Without getting too nerdy, it's a deep-cleaning mechanical process that shaves off and traps the dirt, grease and bacteria deep in the fiber, and only releases them when the fibers are washed.
Here's just a brief list of what Zabada can do for yu — and the environment:
Reduce solid waste by 50% (each product lasts 2-3 years)
Reduce water consumption by 20%
Reduce energy use by 30%
Reduce air and surface pollutants
Lower potential health risks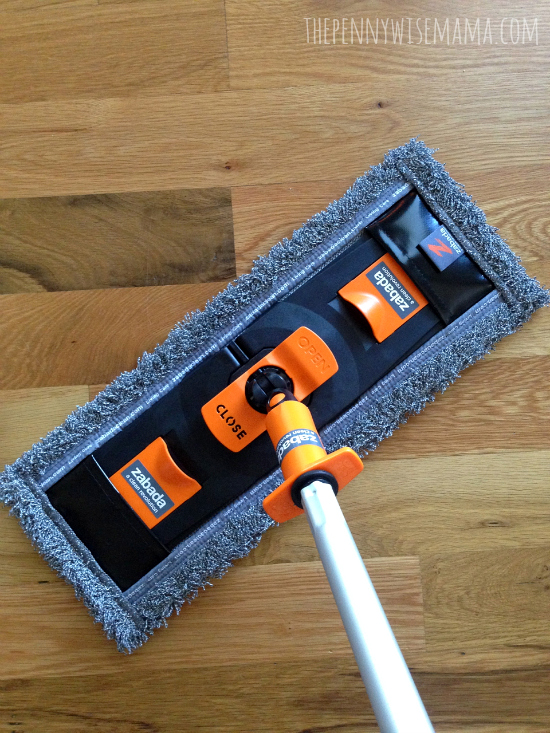 Zabada has a wide selection of microfiber cleaning products to help you clean your entire home without chemicals. I received the Floor Cleaner with Hi-Shine Floor Fiber for review and I absolutely love it! Not only does it save me time — no buckets to fill, no mop to rinse, and it's easy to manuever — it also works great! I can clean all the floors in my house in about half the time that it took me before.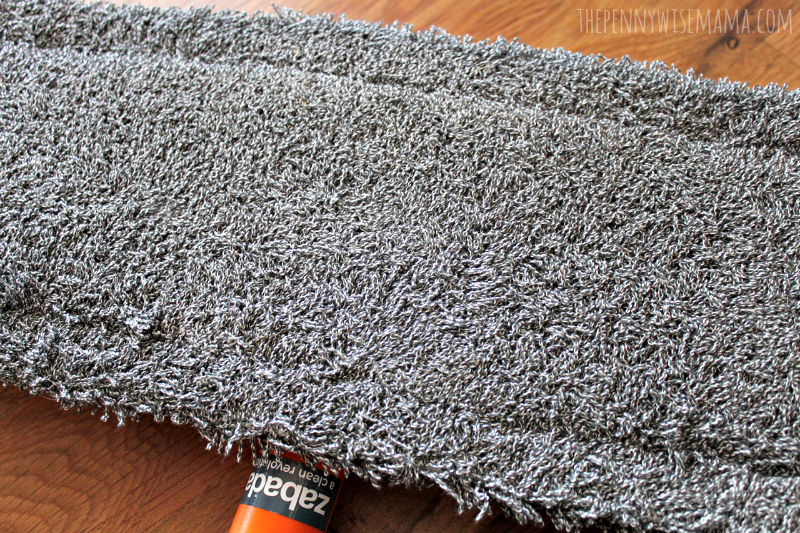 The great thing about the Floor Cleaner is you can customize it to fit your needs. It has a telescopic pole with an adjustable height, making it easy for anyone to use. In addition, Zabada offers several different floor fibers to accommodate different types of flooring. Since most of my flooring is hardwood, I am using the Hi-Shine Floor Fiber, designed to clean and shine sealed hard floors.
I'm happy to have found an eco-friendly solution to cleaning my floors! If you are interested in learning more about Zabada products or would like to purchase the Zabada Floor Cleaner, check out the Zabada website.
Zabada Coupon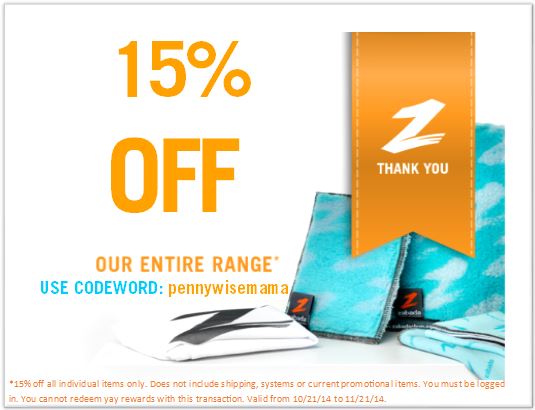 Now through 11/21, save 15% off one item ($10 minimum) with promo code pennywisemama. Does not include shipping, systems or current promotional items.