Looking for a healthy dinner recipe that is quick & easy? Try this Lemon Chicken with Barley featuring Knorr One Skillet Meals! It is a delicious, protein-packed meal with fresh veggies and ancient grains that takes just 40 minutes to prepare. This post is sponsored by Mirum. Opinions are 100% my own.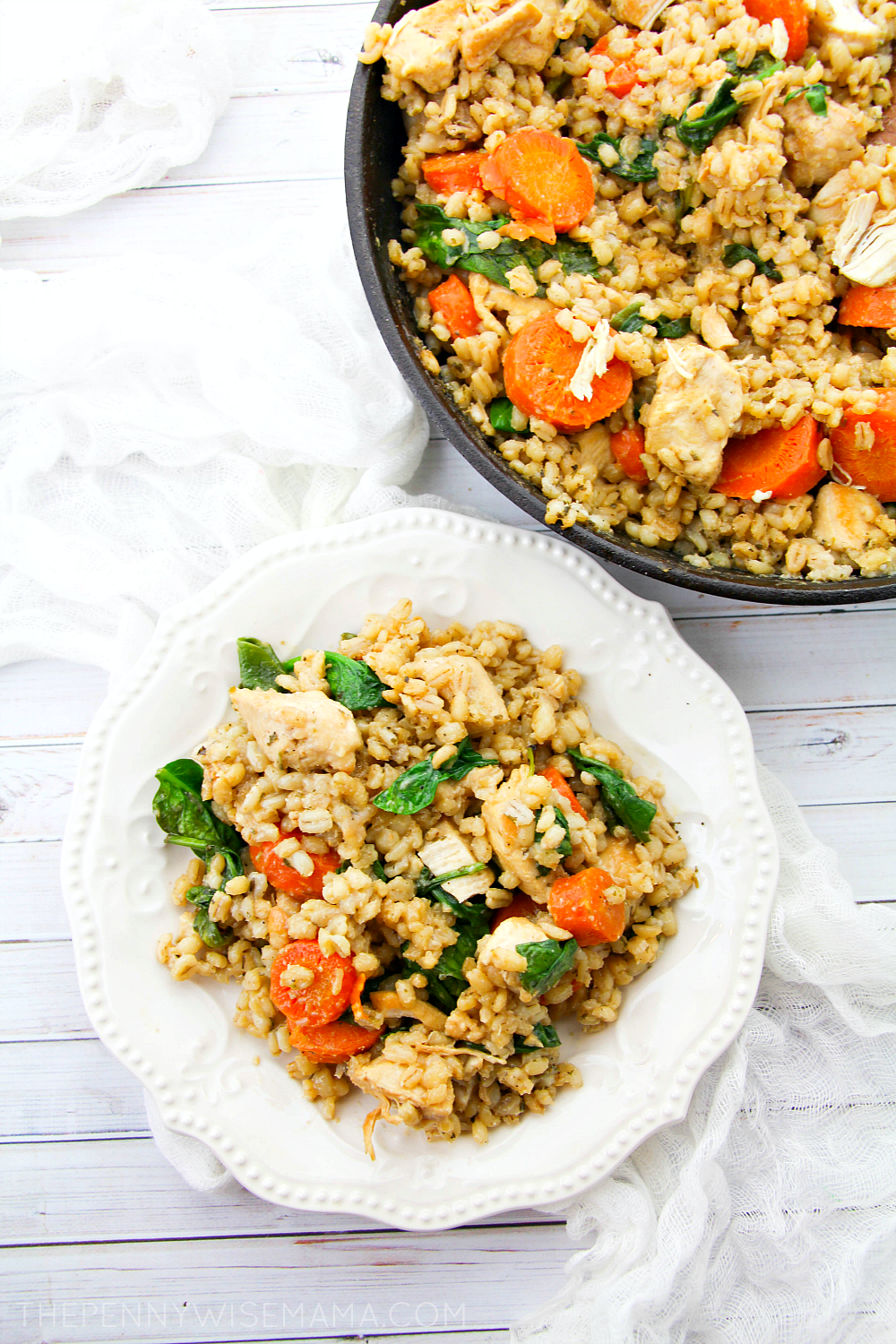 Who says you need to go out to have a delicious and romantic meal with your Valentine?
We're in that stage of life where romance is simple and found in the moments in between putting the kids to bed and getting asked for that 5th cup of water.
Romance no longer looks like chocolate and flowers…it's my husband taking the car out to the gas station and filling the tank so I don't have to worry about it, or me preparing his coffee in the morning and sneaking a kiss while the kids aren't looking.
This year, instead of playing babysitter roulette and attempting to go out for supper, we'll be staying in and making dinner together — but we're spicing it up. We're dressing up, lighting candles, and making a One Skillet Meal that lets us focus on the romance while also enjoying a delicious, home-cooked meal.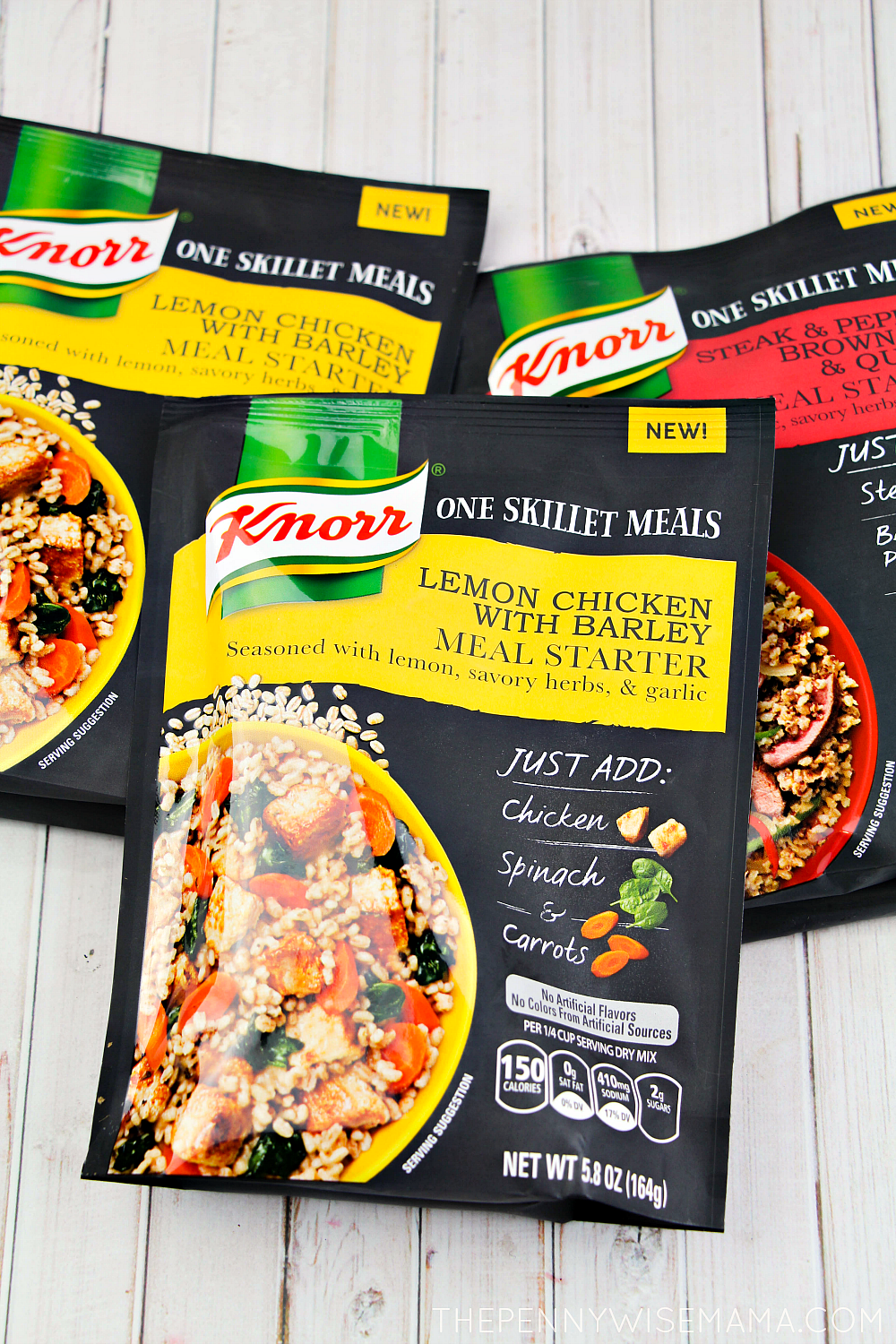 I was kind of stumped with what to plan for our Valentine's menu. I wanted to find something that we could cook together that wasn't too labor-intensive so we wouldn't really worry about getting it perfect. I had a few ideas swirling in my head (like our Parmesan Crusted Chicken recipe or Lemon Garlic Baked Cod recipe) while grocery shopping at King Soopers (Kroger) and was so excited to stumble on the new Knorr® One Skillet Meals featuring grains like barley, farro, quinoa and whole couscous.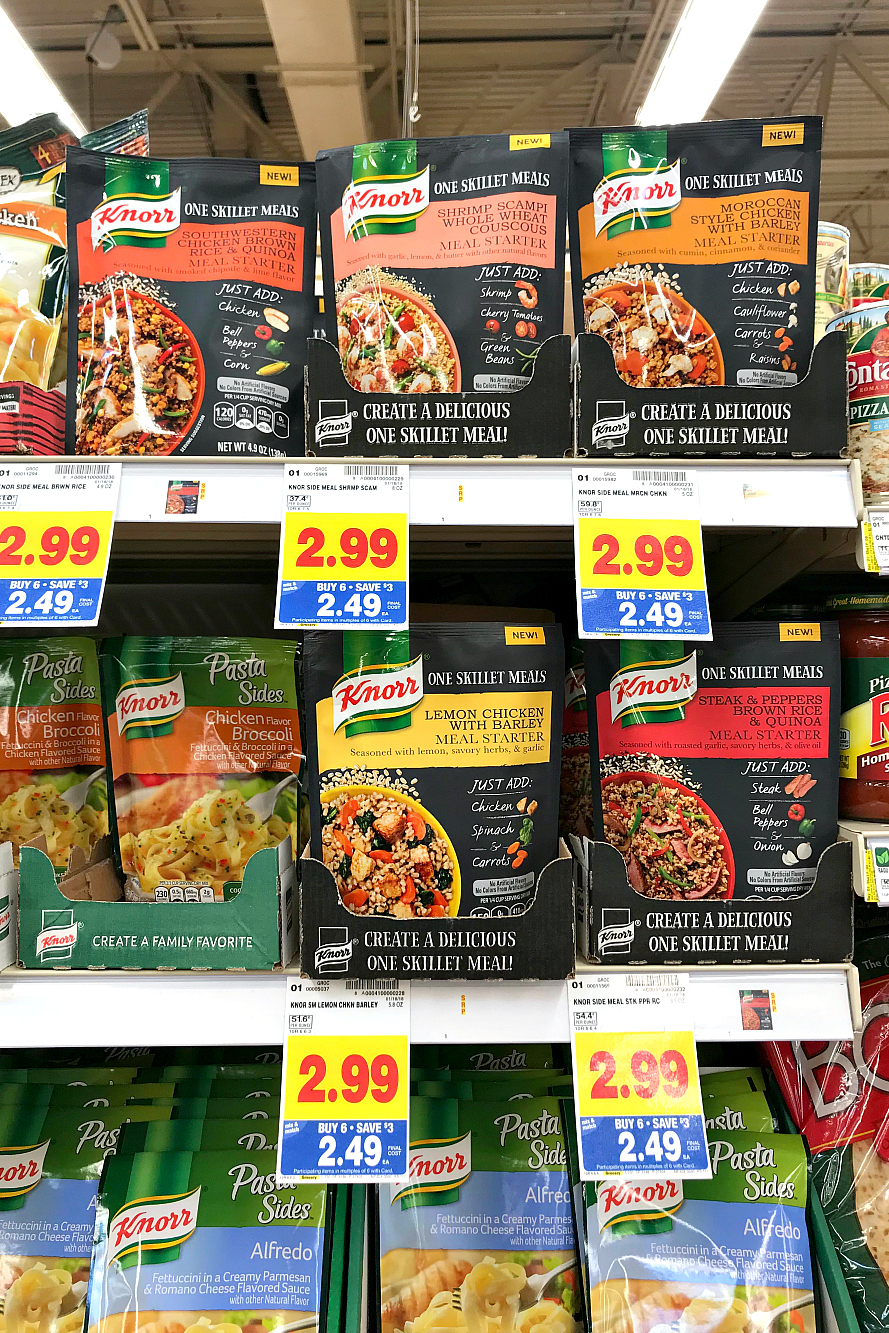 You can find them in the aisle with the other Knorr Sides products – not by the sauces and spices aisle. You need to just grab a few simple ingredients and the rest is done for you! I bought both the Steak & Peppers Brown Rice and Quinoa packet and the Lemon Chicken with Barley, plus the ingredients to whip up the meals, so we could have options. It's been forever since I've had perfectly cooked barley, so that was the winner for me when it came time to choose!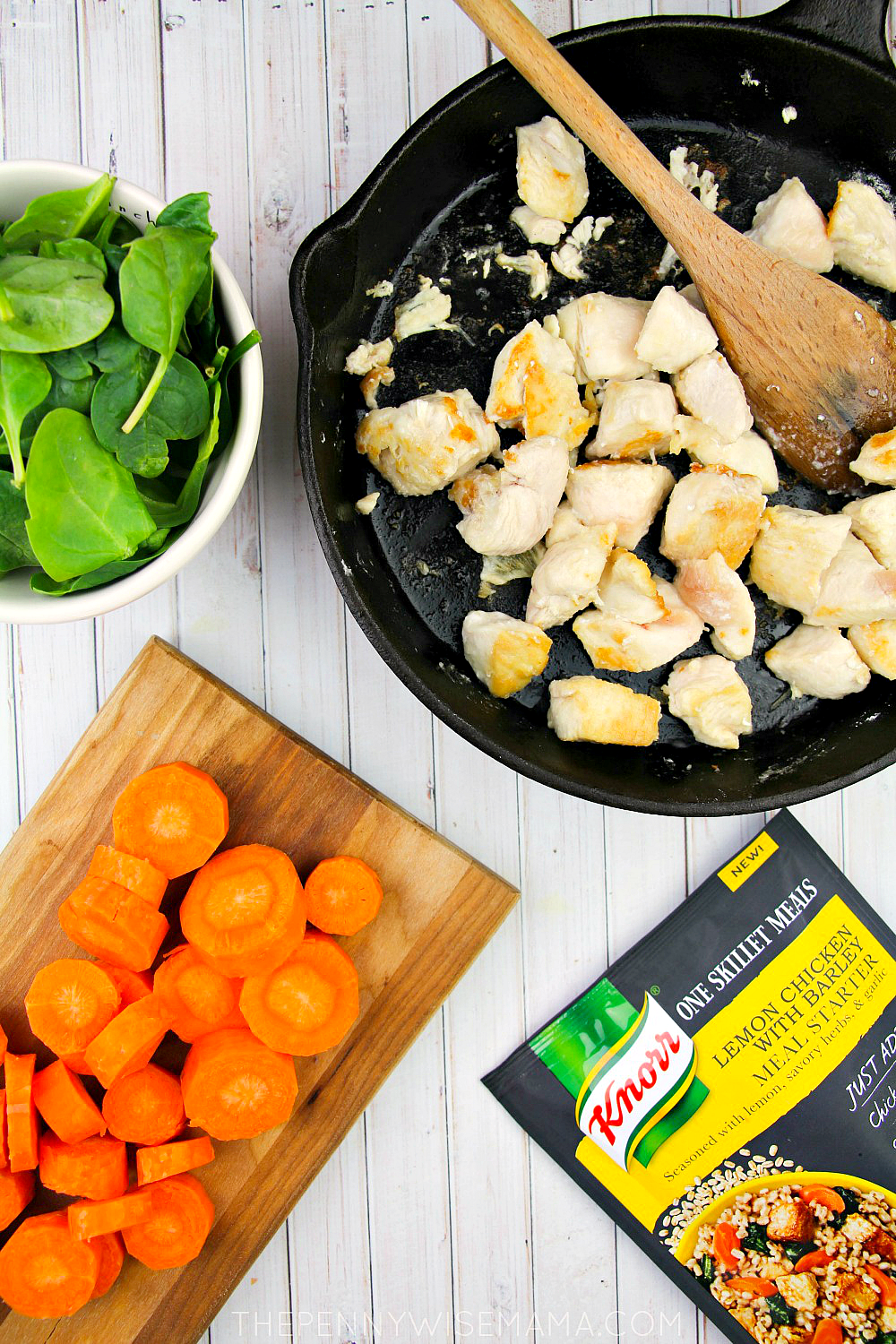 Hubby prepped the chicken (dicing and coating it in flour, then searing in a bit of olive oil) while I peeled and chopped the carrots… and that was it! We simply added everything at the right times, stirred occasionally, and added a couple handfuls of spinach at the end.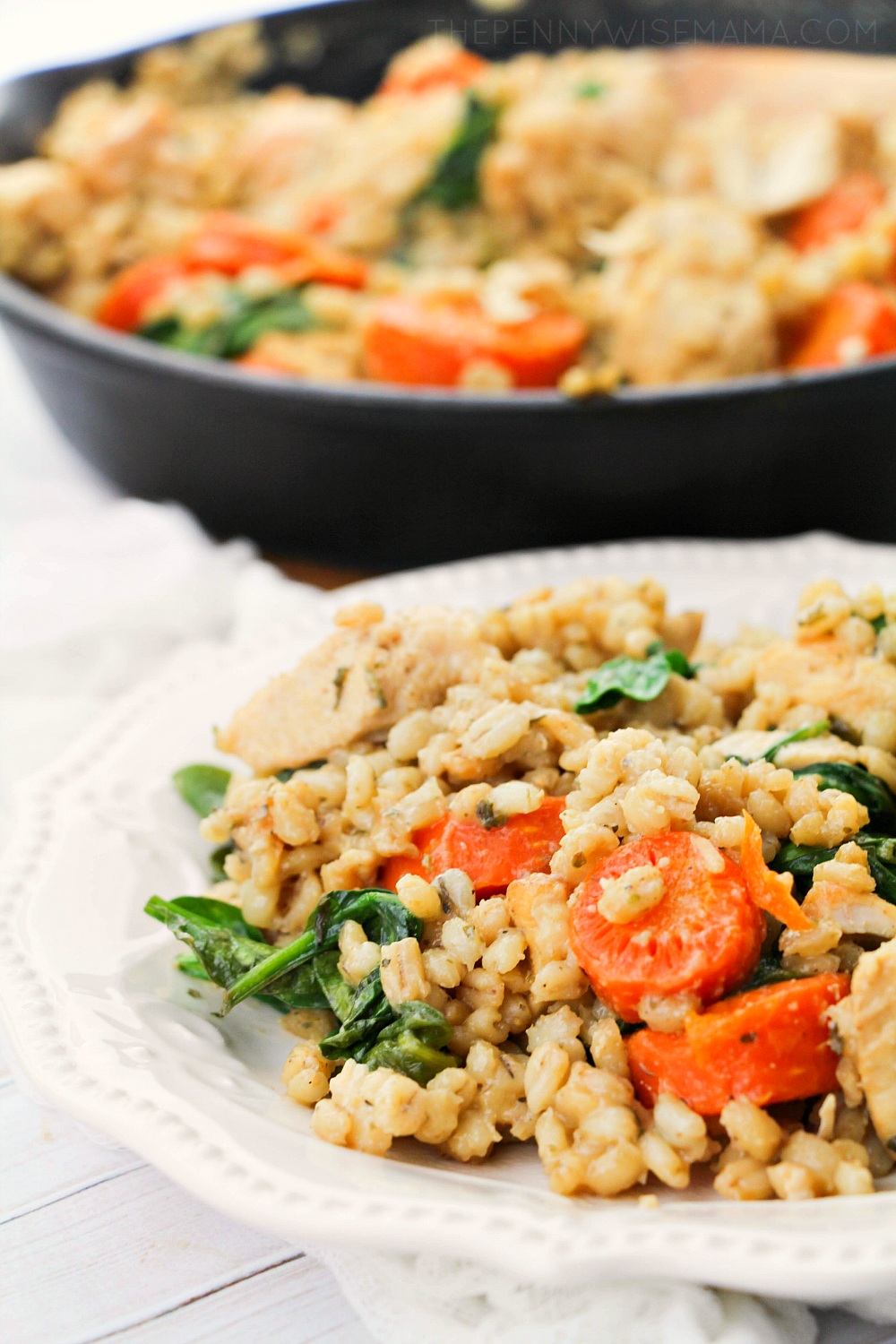 I usually am obsessive with perfectly seasoning our meals and was pleasantly surprised at how full of flavor the Lemon Chicken with Barley was – and not to mention filling! Each of our servings was protein-packed with plenty of fresh veggies and ancient grains, keeping us on track and satisfied. Try the recipe below and let me know what you think!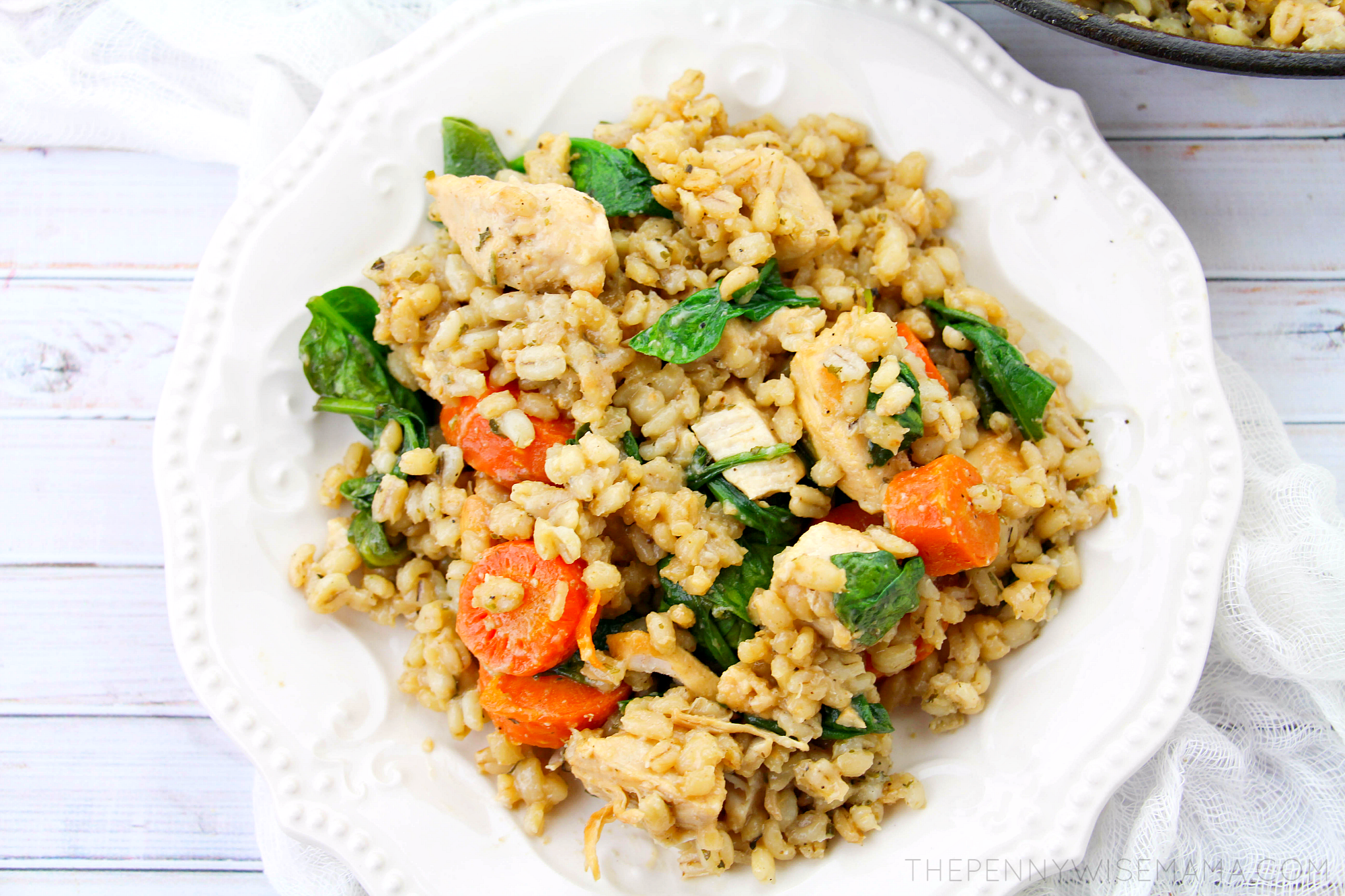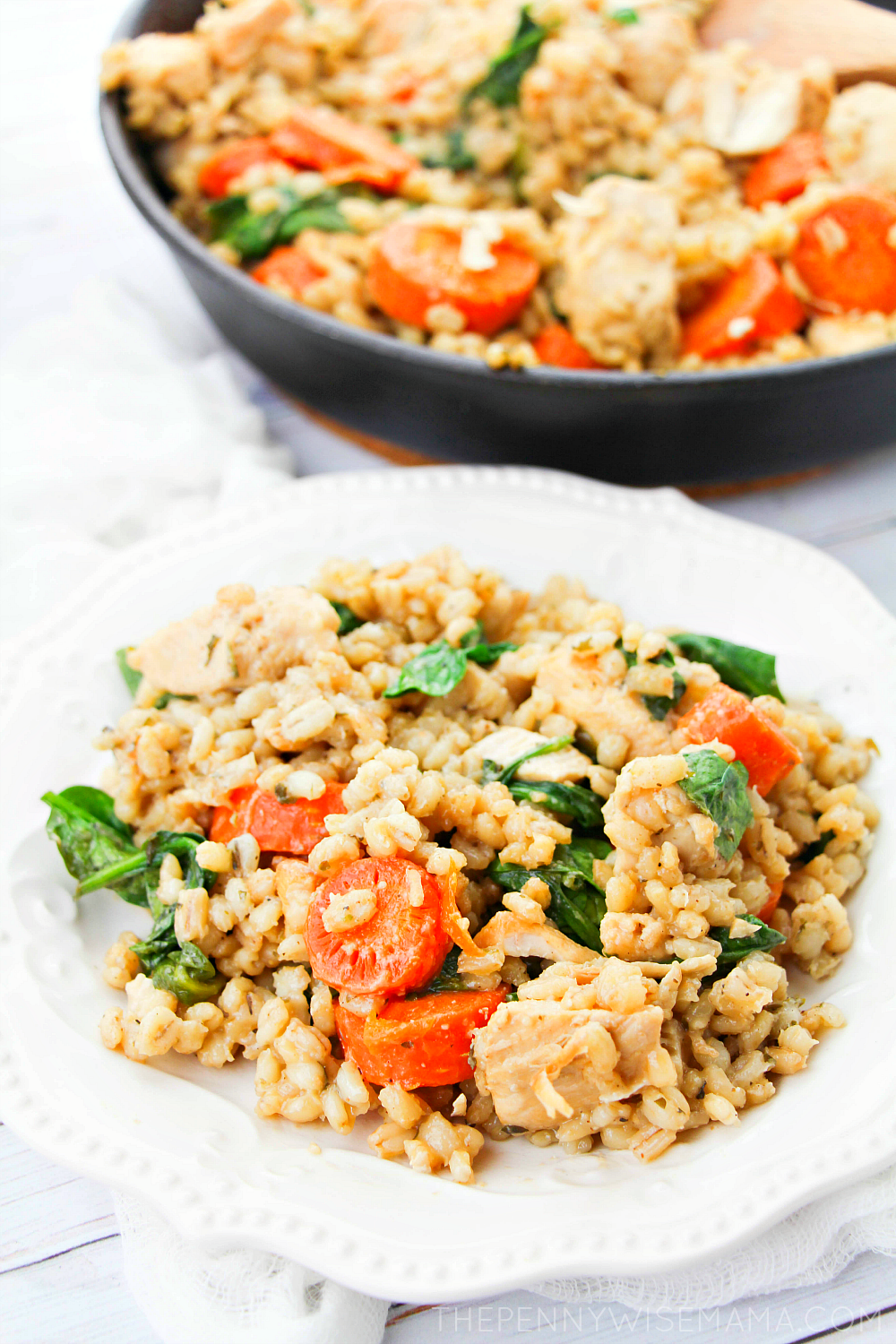 It was so wonderful to stay warm and cozy inside with my Valentine and focus on just connecting and spending time together, rather than all the fuss of going out. It was a nice reminder to prioritize date nights — even if they happen in-house!
Knorr One Skillet Meals Coupon
Perfectly seasoned with herbs and spices, with no artificial flavors or colors from artificial sources, Knorr® helps you turn some wholesome new ingredients into tasty meals you can feel good about eating.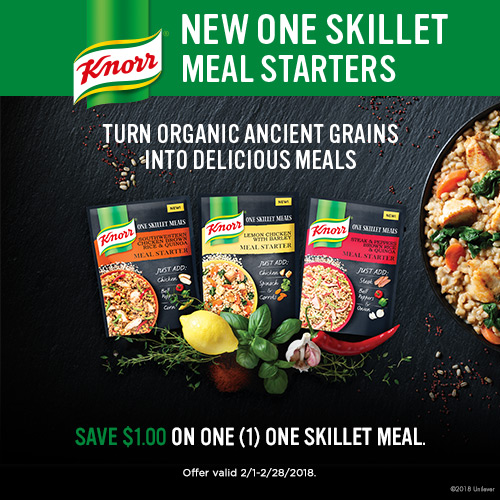 Now through February 28, Save $1.00 on one (1) One Knorr® Skillet Meal at King Soopers/Kroger.
Click the "Save" button in the top left corner of the image below to pin this recipe for later!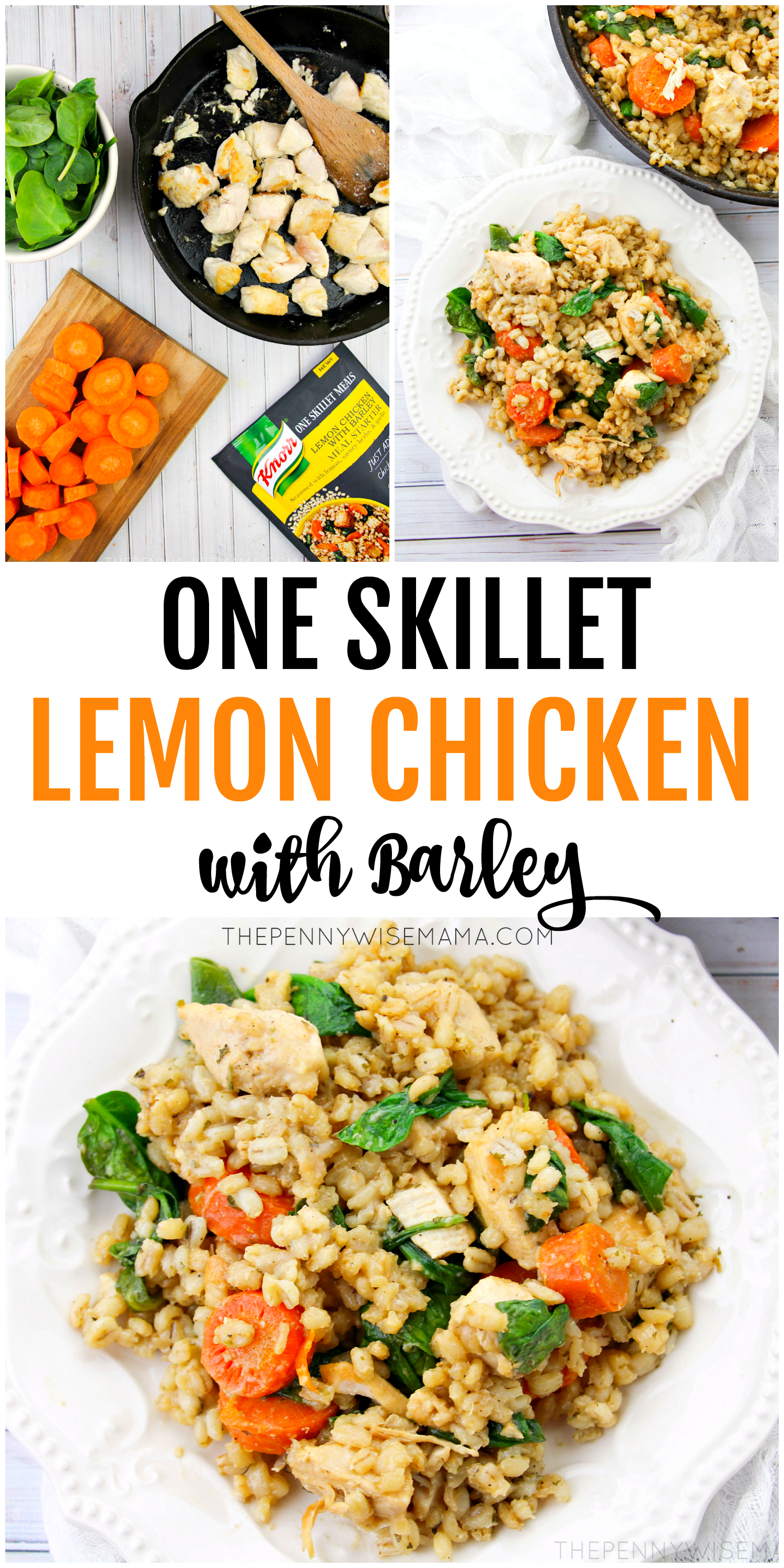 Which Knorr One Skillet Meal are you most excited to try?